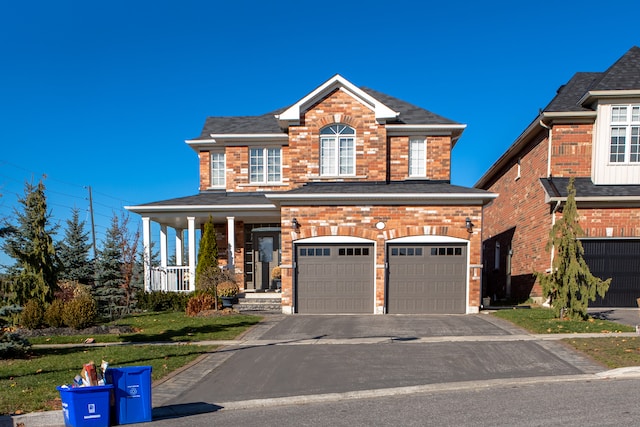 Adding a garage to your home is a brilliant way of opening up more space and giving yourself some extra practicality. It's a marvelous home improvement to consider, but there are things to think about before you go ahead with construction. Here are three main things to ponder when building your new garage: 
How much space do you have?
The size of your garage is determined by how much space you have near your home. Be extra careful to figure out where your boundaries are. Otherwise, you may accidentally building onto your neighbor's land, which can land you in hot legal trouble. 
When you know how much space there is to use, you can begin mapping out the garage. This also helps you figure out if a garage is a viable option. If you don't have enough space, you could be far better off building a small shed instead. 
What will you use the garage for?
Your next consideration revolves around the purpose of your garage. You're planning on building one, so you should have some ideas in your head. Will it be a traditional garage to store your car – or will you use it for something else entirely? 
The choice is yours and it depends on your wants and needs. If you have multiple cars and want to store one or two inside for added protection, then a garage is perfect. If you're happy keeping cars on the driveway, a garage makes an excellent additional room to use as a gym, office, cleaning room, DIY cabin, etc. 
Figuring out the main use for the garage helps you plan its design. For example, if you're using it as a home office, you'll need more electrical ports, somewhere to connect it to your internet, and so on. However, for a traditional car garage, the luxuries are less essential. 
How much will the garage cost?
Last but not least, think about how much the garage will cost to build from scratch. If you're doing it yourself, you can ignore any labor costs. Instead, look at the different materials and tools you'll need. This includes things like a steel building frame to form the structure of your garage, flooring materials, bricks, insulation, electrical components, etc. 
The exact costs are hard to predict unless you go through how much everything will cost individually. Some reports suggest it will cost around $25,000 for some garages, though you should take this with a punch of salt. Most figures like that factor in labor costs, but you can save a fortune by doing it alone. Regardless, try to estimate the costs so you know if this is a realistic home improvement project or out of your budget. 
Never do anything to your home or invest in home renovations unless you've put in some research. Sit down and work out if there's enough space for your garage, what you'll turn it into, and how much it will (roughly) cost. This knowledge will either steer you in the right direction or help you avoid making an expensive mistake.