I know a lot of you including myself have a goal of? making more money?by monetizing?our blogs.? We all have the traffic but?how effectively are we utilizing it??? I've been receiving several inquiries lately from folks wanting to advertise in my newsletter and?doing a possible?email blast.?? I never?thought of this before, but?some are?willing to pay very well.??My only problem?is that I don't have a list .? What about you? Dou you have a list?
I figured some of you may be in the same situation so?I wanted to share with you about a free class being taught by?Shanda Sumpter of Heart Core Women?exclusively for mom/parenting bloggers and female entrepreneurs about how to effectively build a newsletter list so that we can take advantage of those advertising opportunities.??Shanda has great online experience at?doing this?and is willing to teach us free.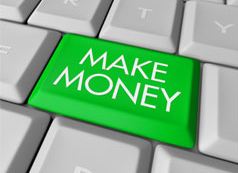 I thought the class would be very helpful, so I thought I?d share.
If you?re interested & would like to sign up, fill out the short?4 question survey at the link below so she can customize the class appropriately. ?In return you?ll get the free training class that will teach you how to build and grow your newsletter list as well as offer monetization tips.? I highly suggest you get in on this.??Hope it helps!
Sign up here:
https://www.surveymonkey.com/s/MommyBlogger