Did you ever wake up late and feel "off" the entire day as a result? The way you start your day impacts your overall levels of happiness and life satisfaction. How can you make your morning routine more meaningful and start your day off right? It's easy! Just follow these 10 tips and get ready to rock a fabulous day.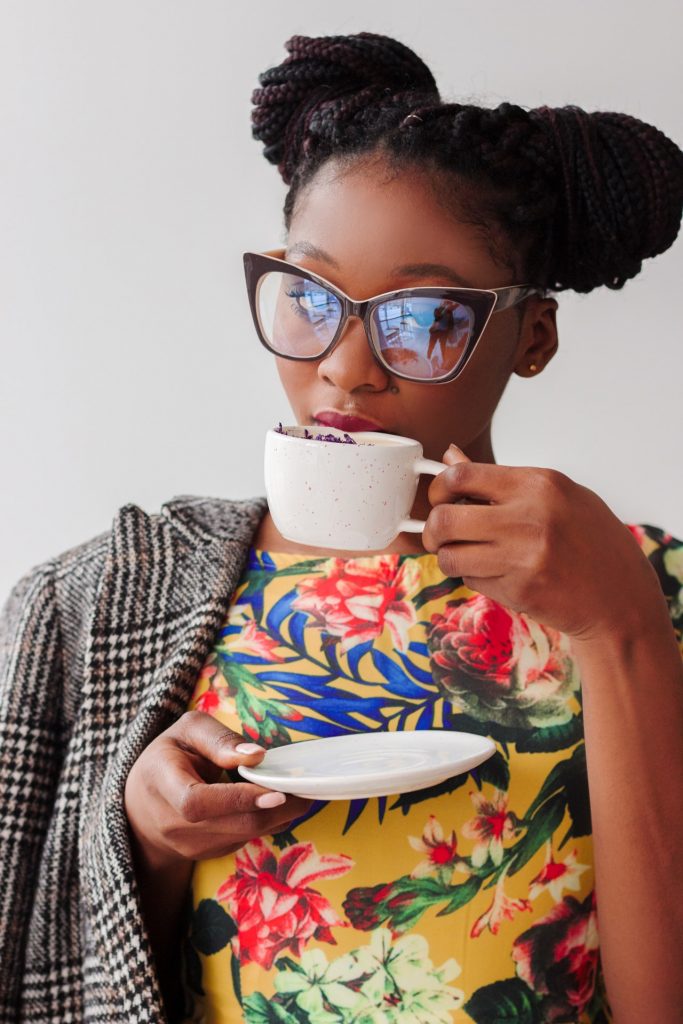 10 Healthy Ways to Improve Your Morning Routine
1. Prep the Night Before
Did you know prisoners applying for parole in the morning are more likely to win approval than those who wait until afternoon? As the day goes on, we make hundreds of decisions — and this wears us out! 
Make your morning stress- and decision-free by laying out your clothes the night before. Ready your grab-and-go lunch so it awaits you in the fridge. Pack the children's backpacks. You'll instantly enjoy more energy through the day when you're not wasting it in a last-minute mad dash. 
2. Make a To-Do List 
Each evening before you hang up your hat for the workday, make a list of all the things you need to do the next day. List your most challenging task first — once you tackle this, the rest of your day proves easy. You receive a sense of psychological satisfaction as you tick each item off your list, and you can look back at all you accomplished at the end of each day. 
3. Wake up at the Same Time 
Practicing good sleep hygiene means going to bed and waking up at the same time daily — yes, even on weekends. If you experience insomnia, this helps regulate your sleep-wake cycles naturally. 
If you are a second or third-shift worker, make your bedroom as distraction-free as possible. Install blackout curtains to cut down on outside light and noise, and ban electronics like TVs and computers. The blue light coming from such devices can keep you awake. 
4. Focus Positive Intentions 
When you first awaken, take two to three minutes to focus your intentions on the positive. Think about how good you'll feel when you knock a tough item off your to-do list. Imagine the contribution you want to make to the world in the next 24 hours, whether that means being the best mom you can or rocking a client presentation. Top athletes swear by visualization to improve performance.
5. Fuel Your Body
Your mama probably told you breakfast is the most important meal of the day — and she was right. Eating breakfast gives you fuel to power your day and helps prevent binging at lunch or dinner.
If you're in the habit of drinking cup after cup of coffee and little else, try to cut down. Excessive coffee intake can stain your teeth, so consider exchanging your second or third cup for green tea. Also, dentists recommend waiting 30 minutes before brushing your teeth after eating or drinking, so if stains concern you, rinse with a fluoride mouth rinse or eat some crudités after coffee, which scrubs teeth naturally.
6. Get in a Workout 
Exercise physiologists recommend working out in the morning because research indicates doing so makes you more likely to stick with the habit. Get up and take a walk or go for a run at sunrise. Prefer climate control? Join a gym located between your home and office so you can squeeze in a workout on your way in. Getting oxygen flowing to your brain wakes up neural cells and helps you focus.
7. Stretch It Out 
Yoga helps calm your mind and stretch your muscles. Spend five minutes each morning doing some gentle stretches. You can do these in bed or after your morning workout. You'll breathe a huge sigh of relief and generate calm, positive energy. 
8. Make Time for Hugs 
How often do you take the ones you love best for granted? Make time to tell your significant other and children you love them before taking off for your respective days. You'll strengthen your relationships and enjoy better mental health. Plus, you never know what could happen — never walk away angry without saying, "I love you."
9. Use Your Commute 
Whether you drive or take public transport, you can make more of your commute. Sign up for positive mindset podcasts to get yourself motivated on your drive to work each day. Or register for a course on sites like Udemy, where you can learn anything from how to create a website to how to perform animal reiki therapy. 
10. Have a Cuppa 
While you don't want to overdo it, in moderation, caffeine does boost your energy levels and alertness. It's OK to treat yourself to a cup of Joe or hot tea. And with autumn on the way, say yes to a pumpkin spice indulgence once a week if that's your yen — while consuming these sugary beverages as a daily habit can hurt your teeth and waistline, occasional treats make life much sweeter. 
Improve Your Morning Routine, Improve Your Life
The way you start your day sets the tone for all that follows. Get your morning off to the right tips by adopting the 10 habits above. Your co-workers and loved ones will thank you!