I've partnered with Best Buy for this post. All oponions are my own.
Jetson is one of the known manufacturers of personal mobility devices such as hoverboards, bikes, e-boards, and scooters. It was founded in 2012 to deliver innovative products that would create a clean community and happy riders.
While electric scooters have had some controversy in the past, more and more people are looking to electric scooters for their travel needs. They are light, quick, and easy to use. One scooter that has seen a lot of press lately is the Jetson Quest Electric Scooter.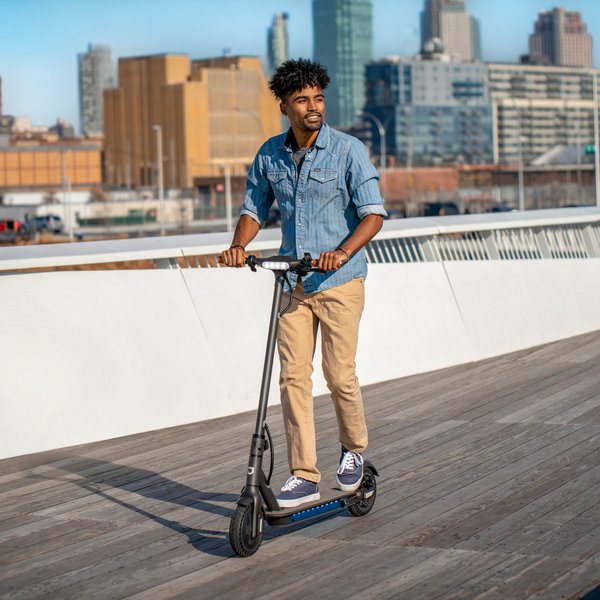 The motor lets you travel up to 18 miles at 15mph, while the bright LED headlight and deck lights support nighttime travel. Use the easy-fold system to conveniently stow away this Jetson Quest electric scooter in your car's trunk or underneath a desk. You can pick one up at Best Buy and with just a few screws to attach, you will be on your way in no time.
Let's look at some of the features that make the Jetson Quest electric scooter a top choice for back to school.
Powerful 250W hub motor

Helps reach speeds up to 15 mph for a fun ride. Just step on the deck, push off with your foot, and press down on the thumb throttle to engage the motor.

Premium lithium-ion battery

Provides a max range up to 18 miles.

Foldable design

Easy fold system offers portability.

Weight capacity

The scooter can handle any rider weighing up to 220.5 lbs.

Disc brake

For maximum stopping power.

Solid tires

Engineered to absorb shock when you're riding on roads and sidewalks.

LED display

Shows battery life, current speed, and more.

Ultra-bright LED headlight and taillight

Make your evening ride more comfortable and safe.

Suitable for children ages 13 and older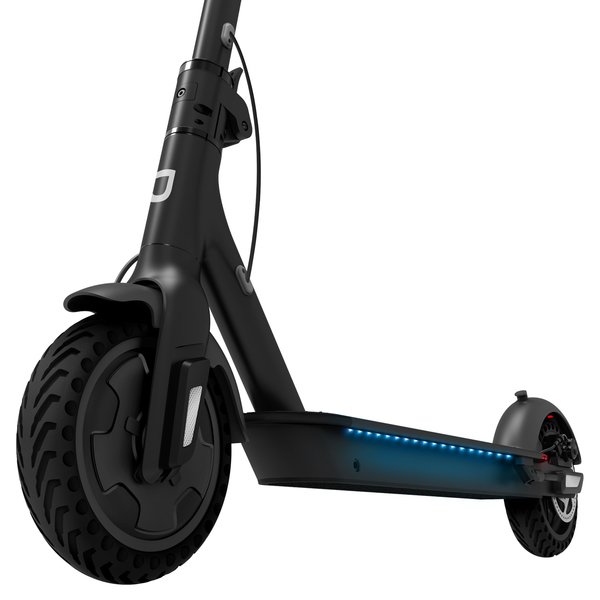 Let's talk about those tires some more. The Jetson Quest electric scooter has these amazing no flat, solid tires that are engineered to absorb shock. No flat, people. That's huge!
The purchaser and rider of this product are responsible for knowing and obeying all state and local regulations regarding the use of this product. It is highly encouraged that you read and follow the product instructions including all safety precautions and use protective gear. Protective gear can be found at http://www.bestbuy.com/protectivegear.