Sundays are my days to "relax" and spend some quality time with myself.  It is also a day of reflection and spending time with my family. It is my day to take it slow, unwind and do absolutely nothing!  but most of the time I end up doing what I enjoy the most and thats spending time with my family.  
Whatever it is that you are doing today, I hope that you are doing what you enjoy the most , finding the time to relax and taking  a breather.  While you're at it, take the time to enjoy these relaxation quotes.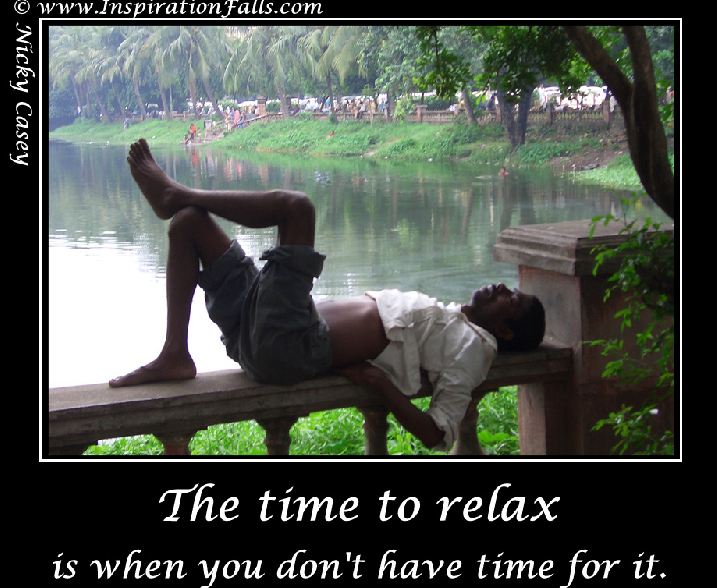 "Every now and then go away, have a little relaxation, for when you come back to your work your judgment will be surer." – Leonardo DaVinci
There is no need to go to India or anywhere else to find peace. You will find that deep place of silence right in your room, your garden or even your bathtub. ~Elisabeth Kubler-Ross
What's the use of worrying? It never was worthwhile. ~George Asaf
"Smile, breathe, and go slowly" ~Thich Nhat Hanh
Some of the secret joys of living are not found by rushing from point A to point B, but by inventing some imaginary letters along the way.  ~Douglas Pagels
"Stress is not what happens to us. It's our response to what happens. And response is something we can choose" –  Maureen Killoran
Sometimes it's important to work for that pot of gold.  But other times it's essential to take time off and to make sure that your most important decision in the day simply consists of choosing which color to slide down on the rainbow.  ~Douglas Pagels,
Don't let your mind bully your body into believing it must carry the burden of its worries.  ~Astrid Alauda
"Stress is nothing more than a socially acceptable form of mental illness."  – Richard Carlson
Half our life is spent trying to find something to do with the time we have rushed through life trying to save.  ~Will Rogers,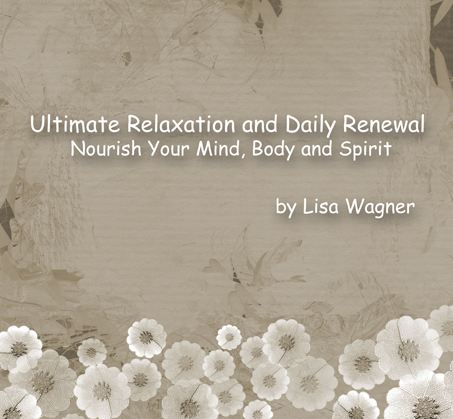 Rest is not idleness, and to lie sometimes on the grass under trees on a summer's day, listening to the murmur of the water, or watching the clouds float across the sky, is by no means a waste of time. " – J. Lubbock
 How beautiful it is to do nothing, and then to rest afterward.  ~Spanish Proverb
 Sometimes a headache is all in your head.  Relax.  ~Hartman Jule
"For fast-acting relief, try slowing down."  – Lily Tomlin
The man who doesn't relax and hoot a few hoots voluntarily, now and then, is in great danger of hooting hoots and standing on his head for the edification of the pathologist and trained nurse, a little later on.  ~Elbert Hubbard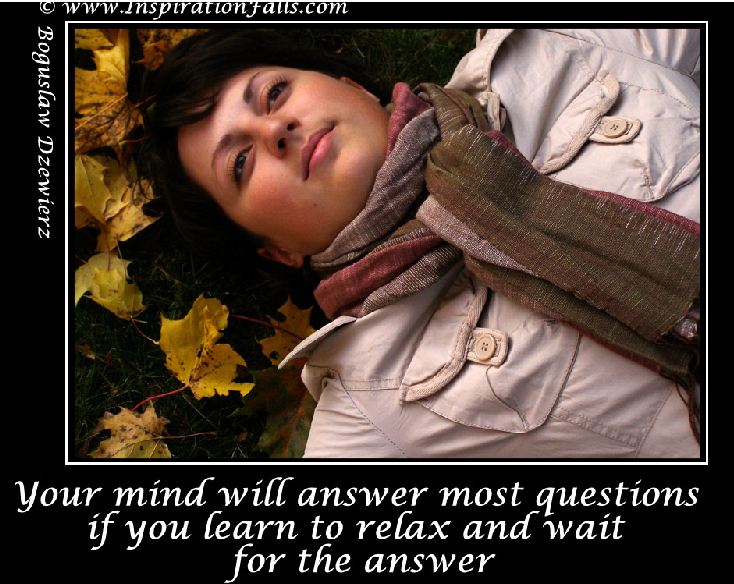 Sometimes the most important thing in a whole day is the rest we take between two deep breaths. ~Etty Hillesum
Tension is who you think you should be.  Relaxation is who you are.  ~Chinese Proverb
Take rest; a field that has rested gives a bountiful crop."  – Ovid
"To sit in the shade on a fine day, and look upon verdure is the most perfect refreshment." – Jane Austen
The mark of a successful man is one that has spent an entire day on the bank of a river without feeling guilty about it. ~Unknown
If people concentrated on the really important things in life, there'd be a shortage of fishing poles.  ~Doug Larson
What are some of your favorite quotes?  I'd love to hear them.