Put the kids to bed early, Grab your man and Snuggle up to your favorite romantic movie.
With Valentine?s approaching, there is a lot of talk about LOVE and it has me thinking about some of my all time favorite romantic movies.? I remember the days, waaaaaay before marriage when I would get with my ?girlfriends?and have?a girl?s night,?we?d share our favorite?love stories? with one another and stay up late into the night.? Those were the days and I can recall Sixteen Candles being one of?my favorites.?
I?m not a hopeless romantic but I do enjoy a good love story .? Things are a little different now and instead of catching a movie with the girls?I find myself? either watching them alone or hope the hubs is up for a tear jerker?..which we all know, that doesn?t happen too often.
As times have changed so have the movies.? ?If you're like me, I know you?have your favorites you can watch over and over again but there is always room for one?or two more that can?be added to?the list of classics.??
I?m an avid movie watcher and am always looking for new movies to enjoy that?I may not have seen.??I was hoping you would share some?of your favorites with us and see which one's make the list.
I'll start first. ?The movies on this list I?ve seen several times. Some will make you laugh, some will make you cry, but they all have one thing in common – romance.
Here?s my top?5 Romantic Movies list, but in no certain order: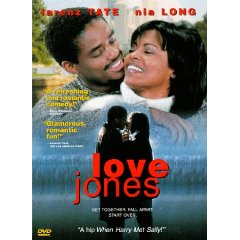 ?Love Jone?s
When Harry Met Sally
The Best Man
The Body Guard
Dirty Dancing
?You're next…What is your all time favorite movie?