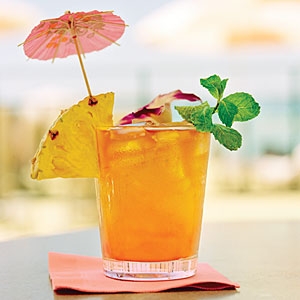 If you?re planning a party or if you?re just going to invite a few friends around for drinks, why not make some quick and easy cocktails? Cocktails are always fun, but they don?t have to be expensive, and they can contain as much or as little alcohol as you like. You?ve probably heard of some of the cocktails below, but knowing them and making them are two different things. You need to know how the flavors combine, then mix the ingredients to perfection. Now, do you really know how to whip up a cocktail?
Mojito
This is one of the world?s most popular cocktails. It?s a Cuban drink that was made famous by Ernest Hemingway. The name means ?something wet? so it doesn?t give away the contents. A Mojito is one part rum, 0.5 parts lime cordial and 3 parts soda water. It?s finished with a wedge of lime and as much ice as you and your guests want.
Black Russian
This is another famous cocktail that?s easy to prepare. The ingredients include coffee liquor, vodka and ice, so there?s nothing to it. Put in 2 parts vodka, 1 part Kahlua (or any other coffee-flavored rum), and serve with ice.
Cosmopolitan
This classic has been around since the 1980s. Carrie and her friends in ?Sex and the City? popularised the drink in recent times. To make one, you?ll need to mix 1.5 parts vodka with 1 part Cointreau, 1 part cranberry juice and a dash of lime juice.
Margarita
You?ll either love or hate this cocktail. The margarita divides everyone, but you should attempt it as one of your friends is probably already a big fan of it. As with the others, this is a simple cocktail, but this one offers the sort of refreshing zing the others can?t hope to match. To make it, mix 7 parts tequila with 4 parts Cointreau or Triple Sec and 3 parts lime juice. You could add a wedge of lime to jazz it up a bit, especially if you?ve rubbed the lime in salt.
Tequila Sunrise
Your guests will probably be expecting you to make this. If you don?t or can?t, you?ll be laughed out of your own party. Its ingredients include 3 parts tequila, 6 parts freshly squeezed orange juice and 1 part Grenadine.
These cocktails are delicious. Your party guests are going to love them. Just remember you should also serve yourself with one too, though! Don?t forget some decent music, either!