This is a sponsored post written by me on behalf of Sargento. All opinions are 100% mine.
If you're looking for a fairly simple appetizer for the holidays, I have one for you. My Jalapeno Popper Cheese Ball it a hit every year. I was excited to get the chance to try some new Sargento Shredded Cheese with my recipe. I chose Sargento? Artisan Blends?Shredded Parmesan Cheese and Sargento? Fine Cut Shredded 4 Cheese Mexican for a great blend of flavors and textures. When you add in the jalapenos, green chiles and cover it all with toasted panko bread crumbs, you have a taste bud tantalizing appetizer that will knock the socks right off of your guests.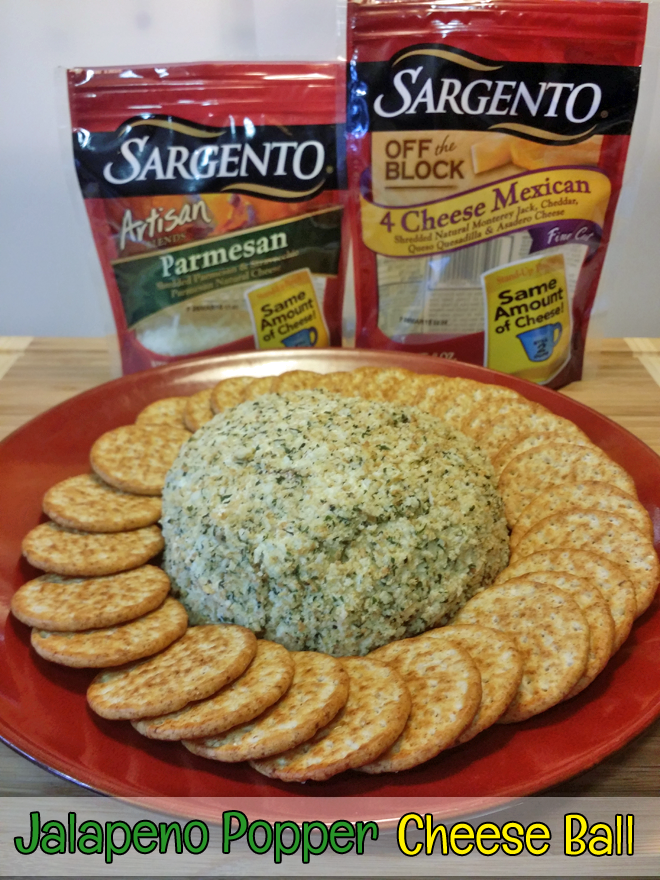 Sargento? Fine Cut Shredded 4 Cheese Mexican is a quick-melting blend that gives your cooking authentic Mexican flavor. With Monterey Jack, Mild Cheddar, Queso Quesadilla and Asadero cheeses there's a creamy texture and smooth flavor that's perfect for your favorite Mexican dishes. The Sargento? Artisan Blends? Shredded Parmesan Cheese has the rich flavor of a specialty Parmesan that's perfectly complemented by a nutty, full-bodied Stravecchio. Sprinkled on a salad or stirred into risotto, you will love the authentic Italian feel of this cheese.
You can add more cheese, more peppers (or use less) or even add some hot sauce or other flavors, according to your personal taste. I like things spicy, so I use more jalapenos than the recipe calls for. If you see that your mixture is a little thin, just add more cheese and blend again. The recipe below is just a good (really good) starting point. Spice it up or tone it down however you need to.
If you're in a rush, you could turn the mixture into a dip. Just serve it up in a nice bowl, topped with the toasted bread crumbs. I think it would be nice, warm, as well. There are plenty of options and I would love to hear of any variations that you try!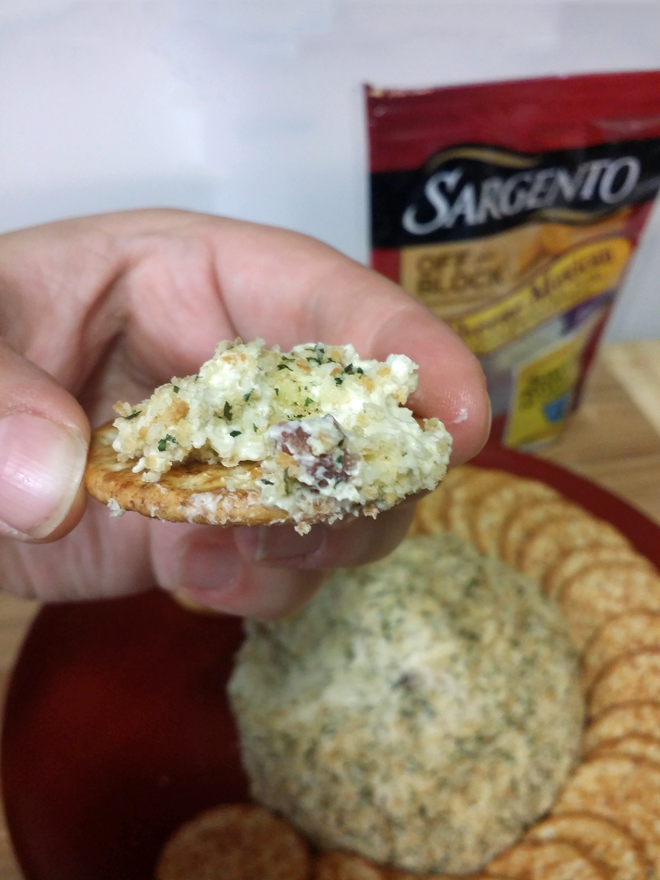 Have a little fun with Sargento and enter your own recipe in the Sargento Facebook recipe contest. The Facebook recipe contest winner will receive $2,000 toward kitchen supplies and ingredients for the perfect holiday meal, plus a year?s supply of Sargento Shredded Natural Cheese. All you have to do is submit an original recipe with a photo of your dish featuring a Sargento Shredded Natural Cheese variety, plus an explanation of why using real, fresh-tasting ingredients like Sargento Shredded Natural Cheese matters to you. It's really that simple!
Check out my recipe below and a few more pics, too!
Jalapeno Popper Cheese Ball
Ingredients
2 packages cream cheese
1 cup shredded Sargento 4 Cheese Mexican
½ cup shredded Sargento Artisan Parmesan
½ cup diced pickled jalapenos
½ cup diced pickled green chiles
½ cup real bacon bits
½ cups panko bread crumbs
1 Tbsp butter
1 Tbsp parsley flakes
¼ tsp garlic salt
Instructions
In a large bowl (or food processor) combine cream cheese, shredded cheeses jalapenos, chiles and bacon. Mix well. Divide into halves and form two ball shapes.
Place in freezer to chill while you prepare bread crumbs.
While cheese mixture is chilling, melt butter in a saucepan. Once butter is melted, add breadcrumbs, parsley flakes and garlic salt. Toast the bread crumbs, stirring constantly until they are golden brown. Remove from heat and let cool.
Once bread crumbs have cooled completely, spread into shallow dish. Remove cheese balls from freezer and gently roll into the breadcrumbs to cover the entire outside of the cheese balls.
Serve with your favorite crackers or place in airtight container and keep refrigerated until ready to serve.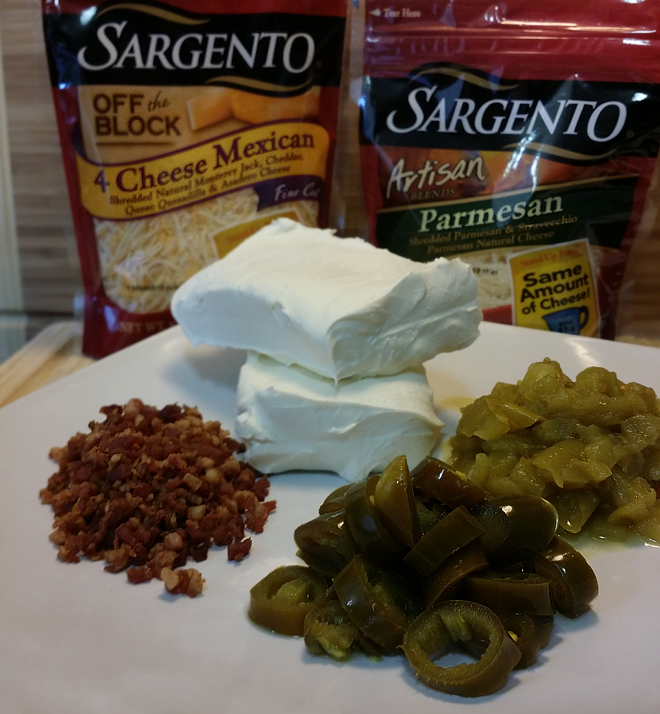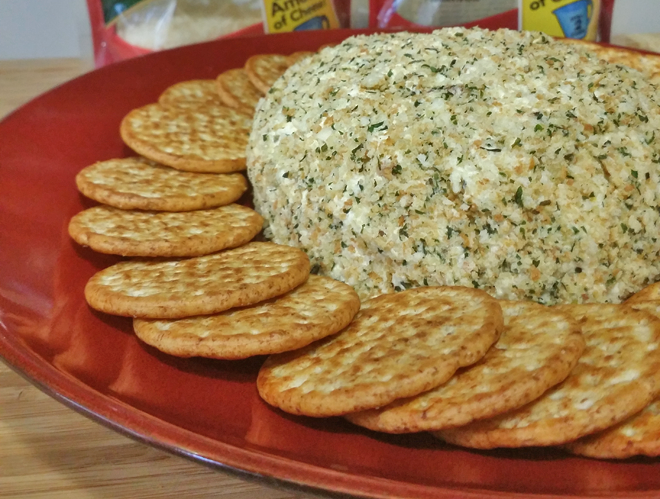 Stay Connected:
Follow Sargento on Pinterest
Follow Sargento on Facebook