This was written on behalf of Gallo Family Vineyards Hearty Burgundy as part of a compensated campaign for Mom It Forward Blogger Network.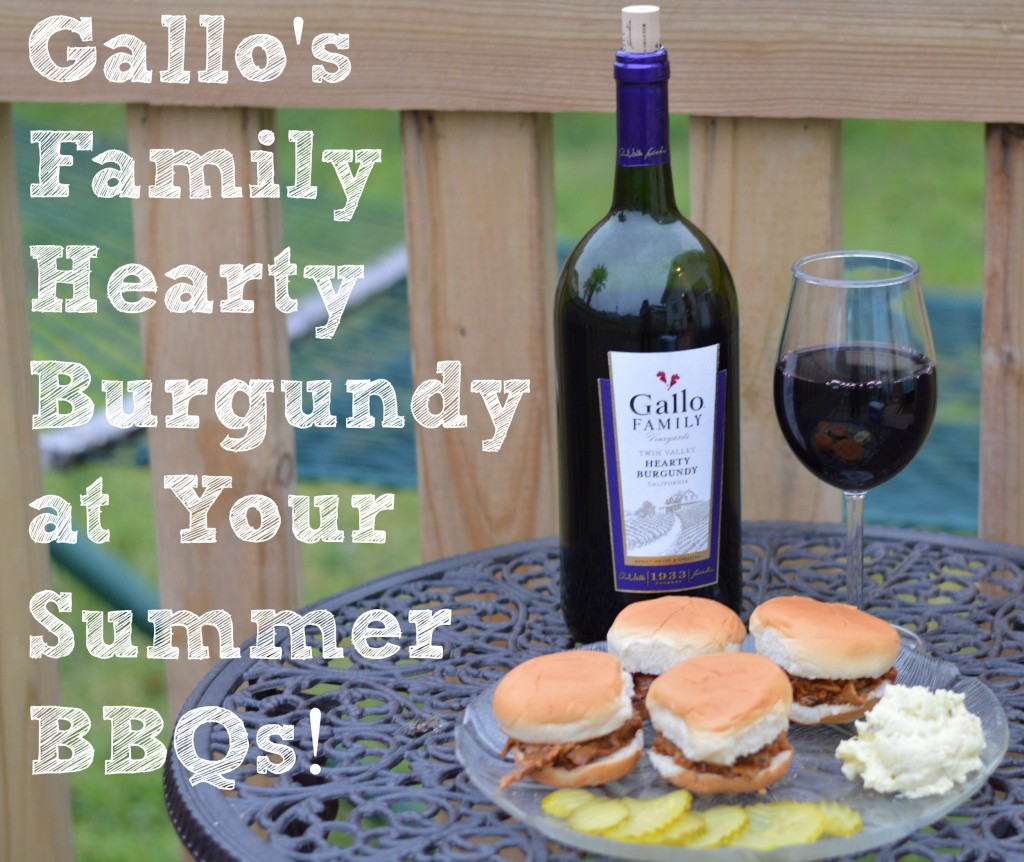 This year Gallo's Family Hearty Burgundy turns 50! ?They call it ?our original Red Blend.? Their Hearty Burgundy combines mouth-watering richness with flavors ranging from dark berry to red plum. Since 1964 it?s been one of their family?s favorites!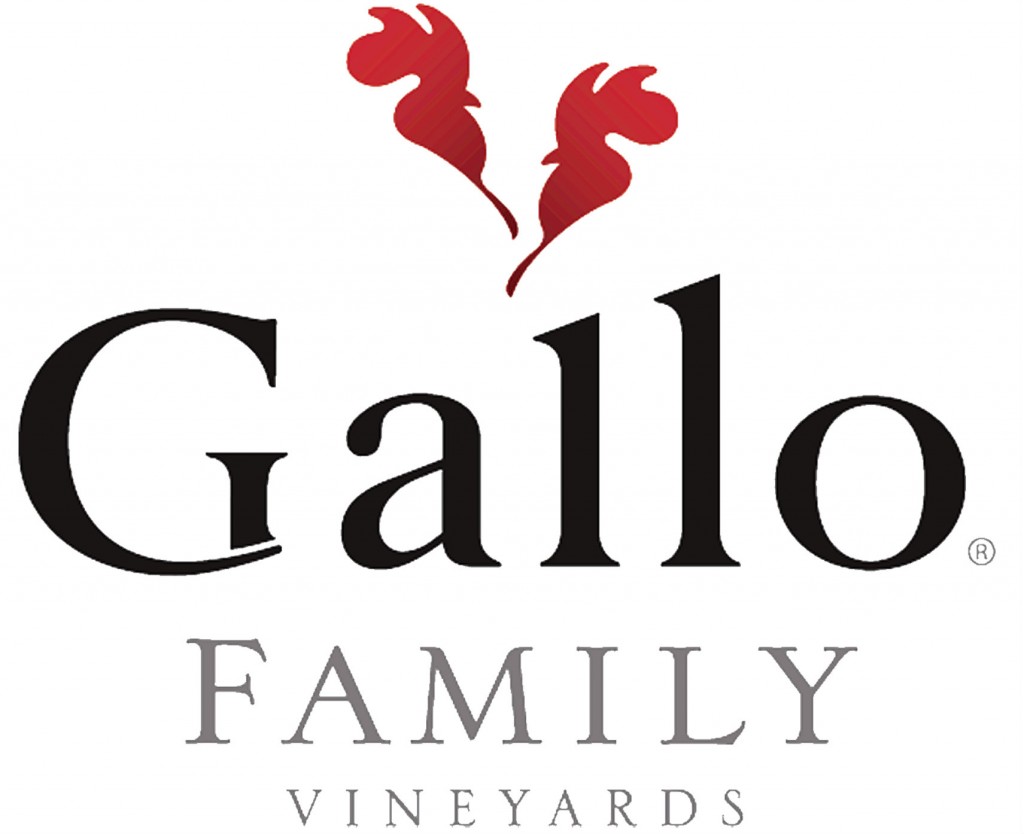 Hearty Burgundy is a medium-bodied dry wine that is perfect with chili, italian sauces and sausages! ?With summer coming up real soon I thought it would be great to serve the Heart Burgundy with some delicious local Barbecue!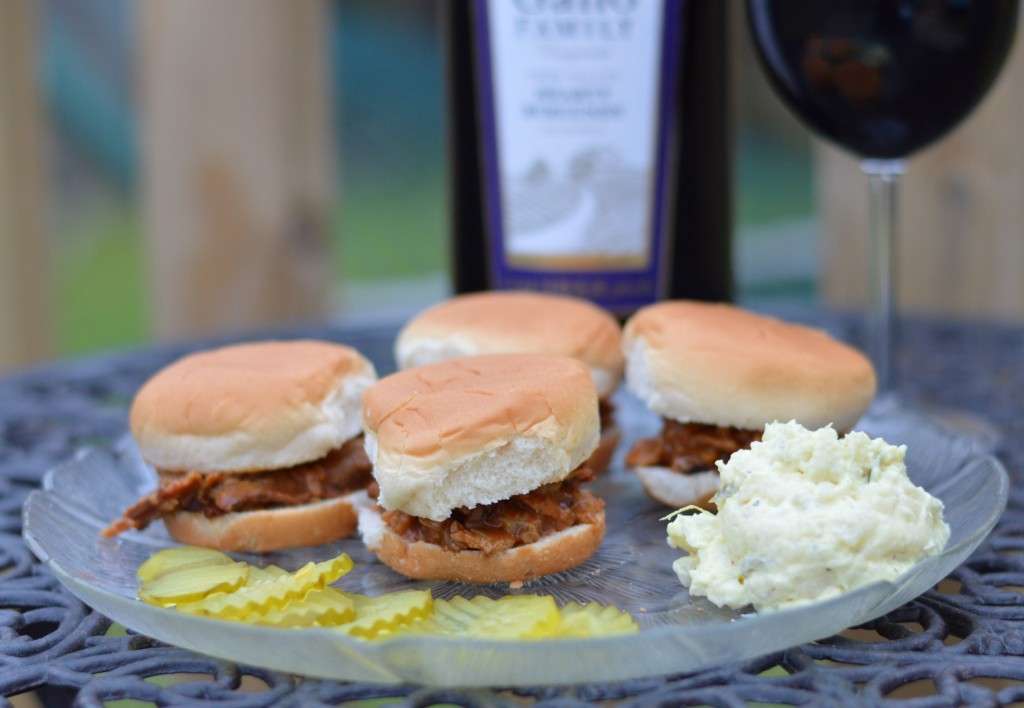 This weekend I spent some time with some dear friends and we decided since it was warm and beautiful outside that barbecue was the perfect meal for our Saturday out! ?I went to a local barbecue joint and got some chopped beef and potato salad for our get together. ?I decided instead of serving the chopped beef on regular buns I would make chopped barbecue sliders! ?They were the perfect snack size treat and they were wonderful paired with the Hearty Burgundy.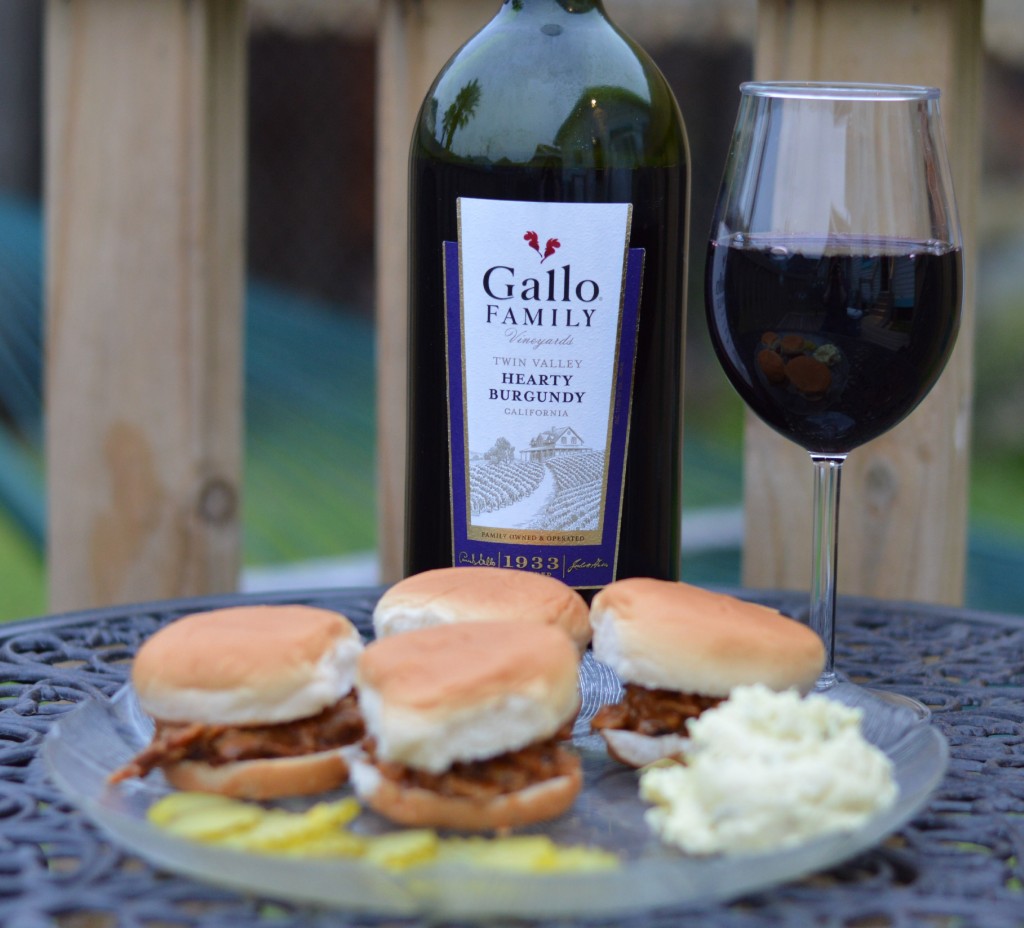 The Gallo's Hearty Burgundy is classic dry red wine that could go with almost anything but it was perfect with these sliders. ?The dry wine and the sweet barbecue taste complimented each other perfectly and the potato salad was just an added bonus! ?We then finished it off with some delicious peach cobbler!
Gallo's Hearty Burgundy is a perfect wine for your get togethers and the 1.5L size makes it easy to serve all of your friends and family! ?If you are looking for the perfect wine for your summer get togethers this is a great choice to complement your steaks and barbecue!
You can check out Gallo's other wonderful wines at Gallo's Family Vineyards' Website! ?You can also follow Gallo's Family on Facebook and Twitter!