This post brought to you by P.F. Chang's. All opinions are 100% mine.
P.F. Chang?s has always been one of my favorite places for a fun dinner out. The chic, modern atmosphere mixed with delicious Asian-American flavors makes it a popular choice that guarantees everyone will be happy. It?s perfect for birthday celebrations, a romantic date night with my husband, or a girls? night out. And now, I have another reason to go P.F. Chang?s?they have a new Winter Seasonal Menu with lots of tasty options.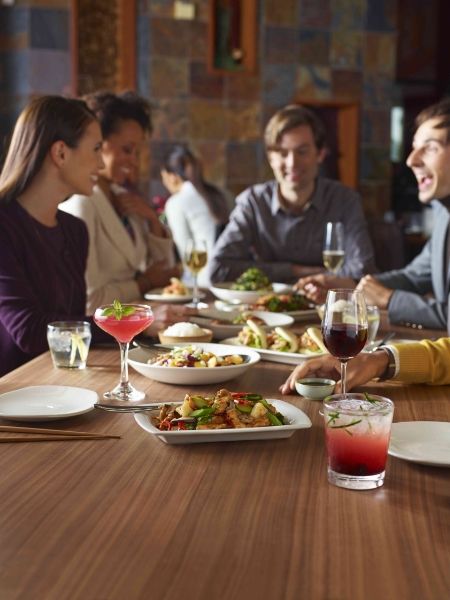 P.F. Chang?s is celebrating Chinese New Year with a new series of dishes that feature traditional ingredients symbolizing good luck and prosperity. I don?t know about you, but those are two things I could definitely use. Plus, this year is the year of the horse, which has been a longtime symbol of P.F. Chang?s.
They have lots of options, ranging from a Shanghai Waldorf Salad to Miso Glazed Salmon. I?m most excited to try the new Firecracker Chicken with spicy chicken breast and wok-fired pineapple and vegetables. Plus, the new menu features two new drinks and desserts. I?m practically drooling thinking about the Chocolate Raspberry Wontons (pictured below) served with sauce and fresh raspberries and mint. Yum!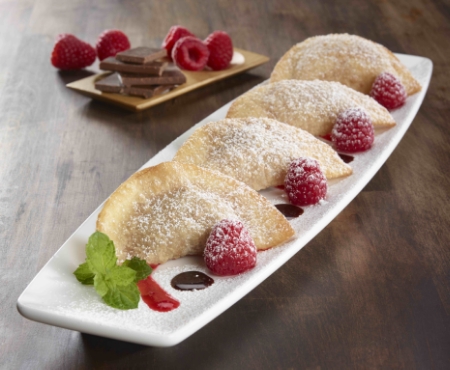 With Chinese New Year in mind, P.F. Chang?s is inviting guests to toast to the year of the horse. I?m ringing in a new year of adventure, like being spontaneous, learning new skills, and trying new things. I think I?ll start with this tasty new menu!
If the new menu alone isn?t enough to get you into P.F. Chang?s, for a limited time they are offering a coupon for $10 off a $40 purchase. Sounds great to me! Just go to pfchangs.com/winter
Now if you?ll excuse me, I?m off to P.F. Chang?s. Those dessert wontons are calling my name.
What new menu items are you excited to try?
Be Social: Follow @pfchangs and Follow P.F. Chang's on Pinterest