As we get into the swing of the holiday season, we?ll start to receive countless holiday party invitations. Whether your host is requesting you bring a gift for a white elephant exchange, or you?d like the perfect gift for your hilarious friends, I?ve compiled a collection of the funniest Christmas presents that?ll make you the jokester at your next holiday event. Whether you?re looking for a present for the family clown, or need an icebreaking gift for the annual holiday office party, you?ll find some hilarious options in this list.

1. Elf on the Shelf
This little guy has exploded into popularity in the last few years, and if you know somebody who hasn?t hopped onto the Elf on the Shelf train quite yet, then you?ve got your hilarious Christmas gift ready to go. If you?re feeling creative, you can even try to DIY one too, and save a few bucks while you?re at it. It?s a great gift for families with kids, but still works for the adult who is a child at heart.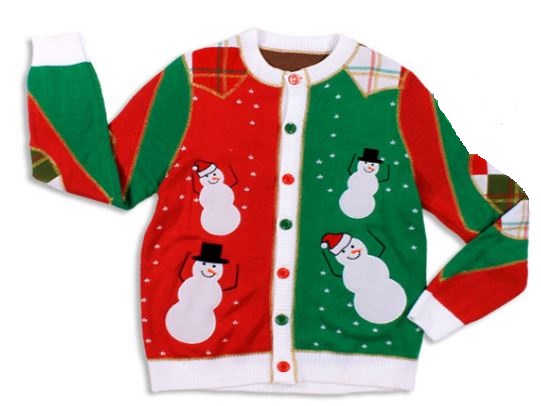 2. An Ugly Christmas Sweater
Ugly Christmas sweater parties are all the rage, and the endless variety of seasonal sweater options are sure to bring a smile or chuckle to the face of any loved one. Buy ugly Christmas sweaters for all your family and friends for a gift they can use every year, and plan your own sweater-inspired shindig next year.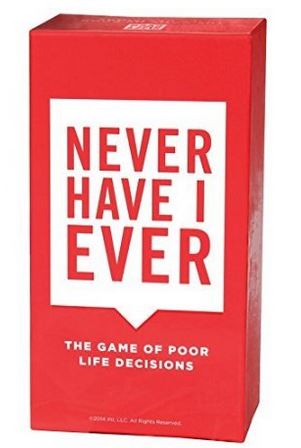 3. Make Game Night More Fun
You can give your loved one a hilarious gift that you?ll all get a kick out of. Try out Cards Against Humanity, a sometimes inappropriate and non-PC game that?s perfect for adult game nights. If you?d like to make the holiday event a little more rambunctious, check out the Never Have I Ever
card game, sure to make for some gut-busting fun with it?s inappropriate questions. These games would both be well-suited for holiday parties with friends, and they?re not intended for the conservative at heart.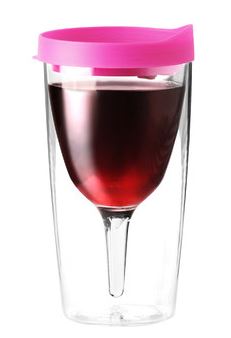 4. For Every Wino You Know
If you?re looking for a hilarious gift for your wine-loving friend, you can keep the laughter coming and the cabernet flowing at the same time. Make wine spills a thing of the past with wine glass sippy cups to avoid any future red carpet stains. Or you can make it easy on your aunt that always has to refill her wine glass?get her a glass that can contain an entire bottle of wine; she?s sure to laugh and use it immediately at the holiday festivities.
5. For the Celeb Obsessed
If you?ve got a friend that?s bordering on the line of obsession with their favorite celebrity, get them a gift they won?t let out of their sight. You can grab a celebrity cutout that they can pose with whenever the urge strikes them, or have their favorite heartthrob?s image printed on a pillowcase they?ll cuddle with every night.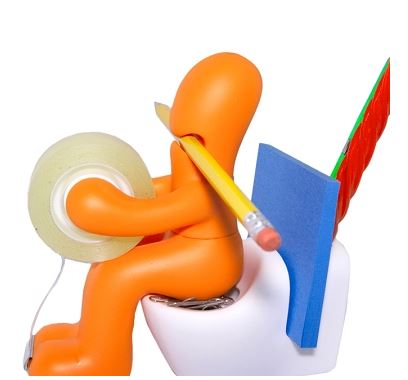 6. Potty Humor
We?ve all got friends and family who lose their minds over potty humor?maybe you?re one of them yourself?and there are various gifts you can get that appeal to their childlike giggles whenever a toilet is mentioned. Try out some personalized toilet paper emblazoned with the face of their least favorite political figurehead for a gift that they?ll get great use and a great chuckle from. For a gross but hilarious gift option, purchase a toilet bowl shaped coffee mug. Want to expand the humor into the office? Buy a tape dispenser shaped into a fellow answering nature?s call for a shocking gag gift that will have the whole party roaring with laughter.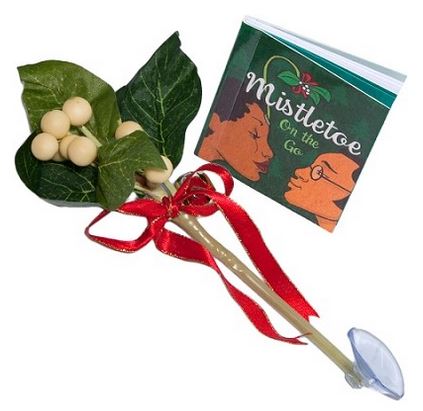 7. Inspire Some Christmas Smooches
If you know a single guy or gal this holiday, get them in the smooching spirit with on-the-go mistletoe. No matter where they are, this suction-cupped mistletoe gag gift will hang above their heads, begging someone to come plant one on them. It?s probably best to steer clear of this around family members and office parties?you don?t want to cross any boundaries. This is a really inexpensive great for those white elephant gift exchanges, and might be the perfect stocking stuffer for your sweetheart come Christmas morning.
Shock your family and friends this Christmas and get everyone into the jolly spirits with the perfect Christmas gifts designed to inspire a chuckle. Once you?ve selected the right funny gift for your loved one, make sure you wrap it properly before you head over to the party.