We are really excited about the upcoming Star Wars movie in our home. Watching the trailers over and over again and learning the names and faces of the new characters while enjoying the appearances of the old ones.
The other day I headed out to a Hallmark Gold Crown store to pick up a couple of greeting cards and I couldn't help but spend some time looking at all the Star Wars merchandise they had on display – and knew that a few of the items would be fun holiday gifts this year.
Hallmark stores have Star Wars gifts for youngest and oldest fans.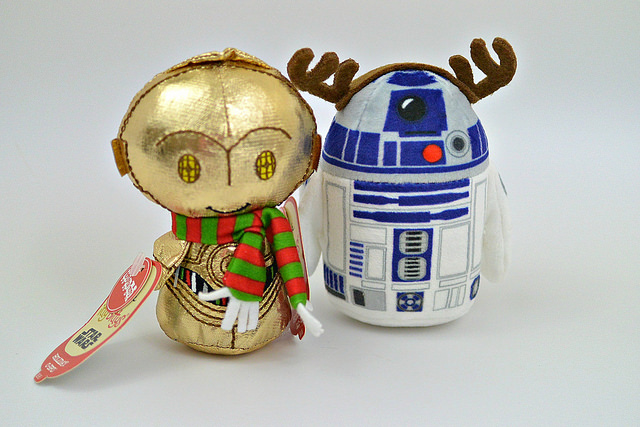 I couldn't help but purchase a couple of the adorable Star Wars holiday themed itty bittys® and two great Star Wars mugs with characters from the new movie on them.
The mugs are so fun for holiday gifts. They are perfect for the Star Wars fan who needs their caffeine!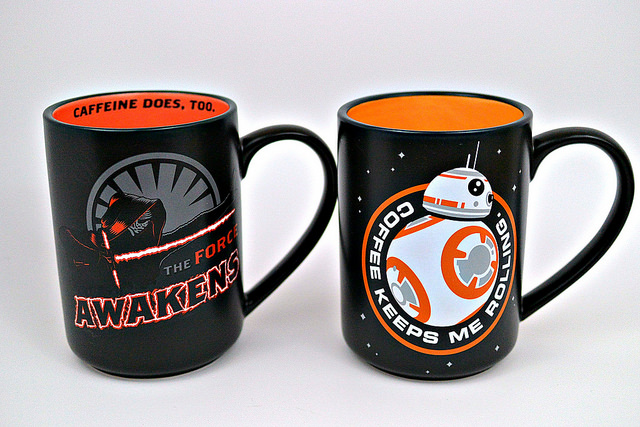 One of the mugs has Kylo Ren™ on it with the The Force Awakens on the outside and then on the inner rim it says "Caffeine Does, Too" I think that one calls for a strong, bold coffee to be poured into it on Christmas morning!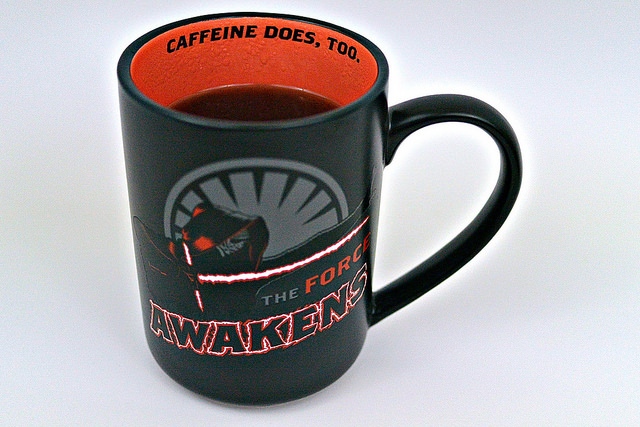 The new BB-8™ droid is so cute. As is the Hallmark mug that bears his image. I couldn't help but make a sweet latté concoction to put in it the evening I got it. A few of these should help "keep me rolling" until the movie is released!
BB-8™ Sweet Caramel Latté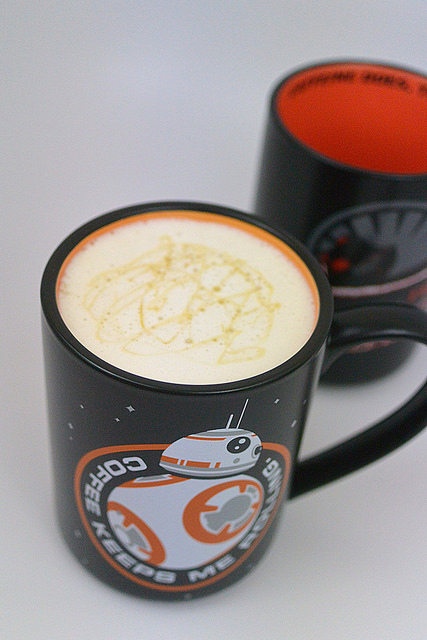 Ingredients
1 tablespoon brown sugar
¼ cup sweet cream coffee creamer
1 tablespoon caramel ice cream syrup
6-8 oz. hot brewed coffee
Directions
Stir brown sugar into creamer until dissolved. Whip with a milk frother or small whisk. Pour over brewed coffee in mug. Drizzle with caramel syrup.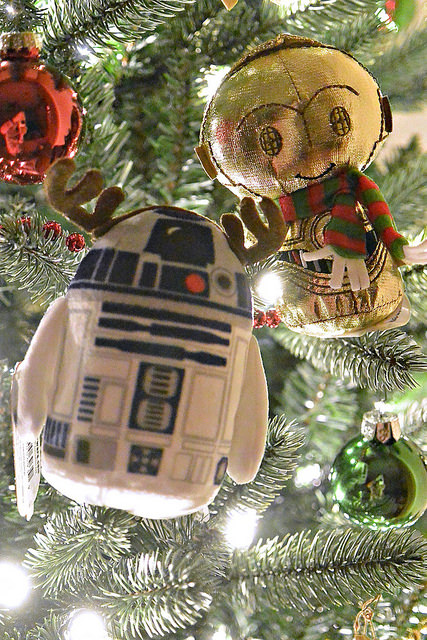 The Star Wars itty bittys® are so adorable. They have a whole holiday themed line of them. You've probably figured out that I am fond of the droids  They also have equally cute Chewbacca and Yoda holiday ones too, along with the regular line of Star Wars itty bittys®.  Here's the great thing about these itty bittys® – For every holiday Star Wars itty bitty sold, Hallmark will donate $1 to Toys for Tots. They will also donate a variety of itty bittys® plush toys to the organization. They are quite affordable at $6.95 that you could donate one or two too!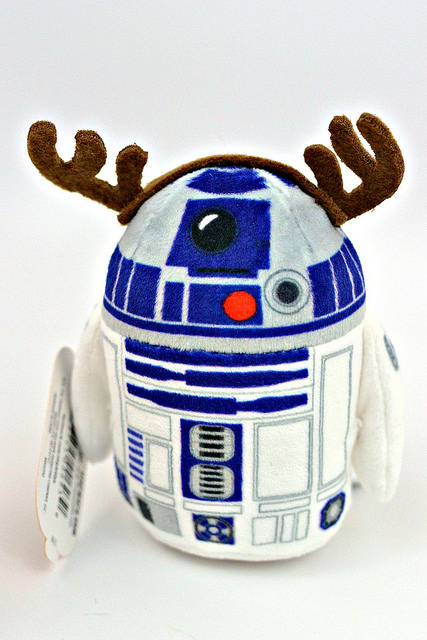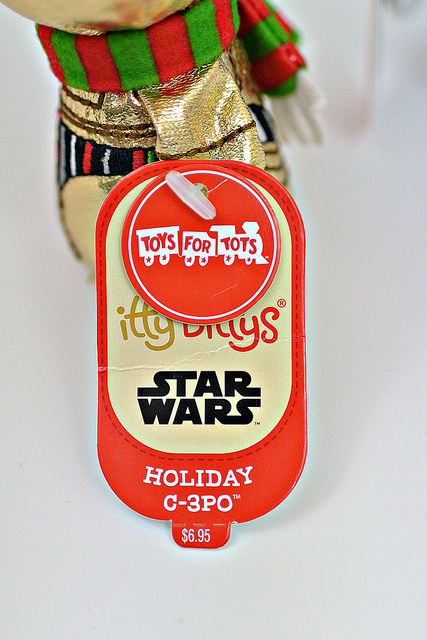 For unique Star Wars holiday gifts, and other holiday gifts, home décor, the best cards and wrap, visit your local Hallmark Gold Crown store!