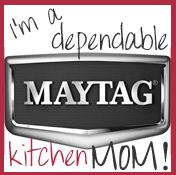 When we bought our home 6 years ago it was a dream come true.? I fell in love it with instantly.? It was ours, we were going to be homeowners for the first time…and I loved everything about it!? I did not care about the amount of work we had to put into it because after Katrina, I was just blessed to have something I could call my own. ? It was ours and one of the best feelings ever!
The kitchen was the one area I knew I had to put some work into.? All of the appliances came with the home and I had no idea how old they really were, I just knew that they were really really old.? I figured an upgrade would come in time so I held on to my dreams of a brand new kitchen until that day came.? Well six years later, it is the same exact way… with the same mixed matched and outdated appliances that have a mind of their own and work when they feel like it.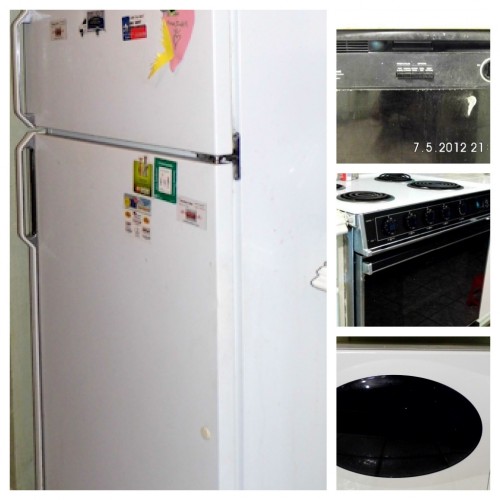 But life is good and DREAMS really do come true!
Earlier this week I was blessed and surprised with the news of becoming a Maytag Dependable Kitchen Mom!? The news is just starting to sink in and I could not be more grateful.? Words cannot explain!
So whats does this mean?
Sometime in the next month or so, my family and I will have the opportunity to use and experience the joy of all new Maytag kitchen appliances!? The appliances will include a French Door Refrigerator with Easy Access Refrigerator, the Jetclean Plus Dishwasher with Fully Intergrated Controls, the Over-the-Range Microwave with Stainless Steel Interior, and the 6.2 cu. Ft. Capacity Electric Range with Triple-Choice and Speed Heat Elements.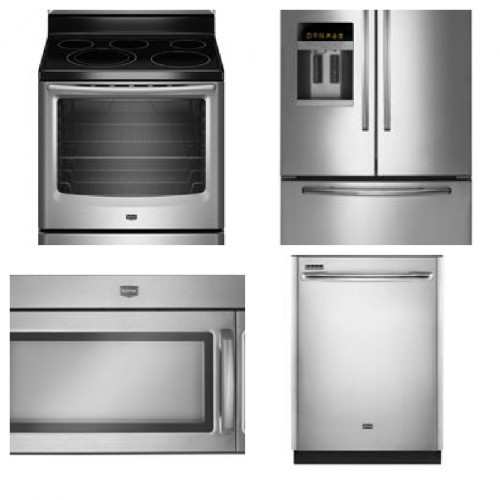 Right now, I'm not sure what I'm more excited about but they all will be put to good use. The stove is probably the most NEEDED.? The heating elements do not work properly nor does the oven… and I'm a pretty good baker but haven't been able to do so in years because of this.? The stove also lacks a hood so I'm looking forward to having some proper ventilation.
So with all of these great appliances coming my way, I can now feel happy and inspired about cooking in my kitchen again.? So please stick around in the upcoming months so you can see the transformation while I get the the kitchen I've dreamed of!
Over the next four months I?ll be blogging about my experiences with my new Maytag appliances and I can't wait to receive these pretty babies!
There's going to be a lot of cooking going on!
Be sure to follow all the tweets on Twitter under #Maytag Moms.

I wrote this post participating in an Maytag Moms Dependable Kitchen Ambassador program by Mom Central Consulting on behalf of Maytag. I was provided with a Maytag kitchen appliances set, including a refrigerator, microwave, dishwasher, and range to facilitate my post