Have you tried BURGER KING?S expanded menu and new items?? If you haven't had the chance, I'm here to tell you that Burger King is definitely? stepping up their game with their enhanced menu.? The new menu includes a variety of made-to-order Garden Fresh Salads, Snack Wraps, Real Fruit Smoothies, Frapp?s and Crispy Chicken Strips.
This is great news to me because although I don't eat fast food all that much, it is nice to know that they have included new options that allow me to get something like the Garden Fresh Salad and smoothie made of real fruit!
Here is a list of the expanded menu:
Garden Fre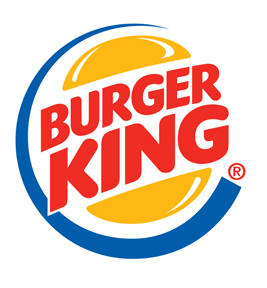 sh Salads: BLT, Apple and Cranberry or classic Caesar Salad varieties are made fresh-to-order, premium ingredients and topped with a choice of TENDERCRISP? or TENDERGRILL? chicken.
Chicken Snack Wraps: Honey Mustard Crispy Chicken Snack Wrap and the Ranch Crispy Chicken Snack Wrap are flavorful snack options with less than 400 calories each.
Real Fruit Smoothies: Tropical Mango and Strawberry Banana smoothies are made with low-fat yogurt, real fruit and juices, providing a full serving of fruit.
Frapp?s: Mocha and Caramel flavors are made-to-order with a hint of coffee and ice, topped with whipped topping and a swirl of fudge or caramel.
Crispy Chicken Strips: Premium Crispy Chicken Strips are made with white meat tenderloin chicken, marinated and lightly battered in seasoned home-style breading, served in three- or five-piece servings and perfect for dipping in one of our classic or bold new sauces, such as new Kung Pao and Roasted Jalape?o Barbecue sauces.
So far, I'd had the chance to try the Chicken Caesar Garden Fresh Salad and the snack wraps which I really enjoyed!? I was surprised just how tasty it was and it was a bit better than what you would expect from a fast-food chain.? The lettuce was fresh and crisp, not soggy or brown and the amount of chicken was quite generous.? The Chicken Caesar Garden Fresh Salad also consists of juicy tomatoes, home-style Parmesan croutons, and shaved Parmesan cheese. Everything was quite delicious, even down to the dressing!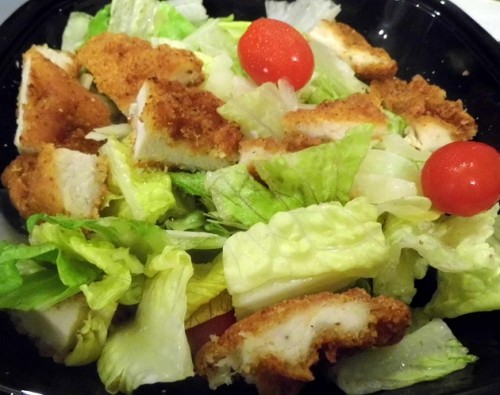 I also tried the The Ranch Crispy Chicken Wrap which is basically strips of chicken, lettuce, cheese, and Ranch dressing wrapped inside of a flour tortilla.? I thought it was pretty good and the ranch dressing added a nice kick. The size of the wrap was just right and just enough for a quick snack!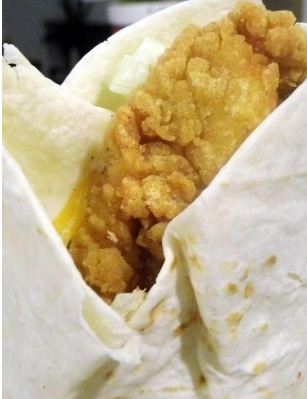 On my next trip I will be trying out the? Strawberry Banana smoothie.? I love that they are made to order and made?with low-fat yogurt, real fruit and juices.? Can't wait to try it!? Be sure to check out Burger King on Facebook and Twitter to catch some good deals!
So what about you….Have you tried the new Burger King smoothies, salads, and wraps?

Disclosure: The coupons, product information, and additional gift pack have been provided courtesy of Burger King Corporation through MyBlogSpark