Do you love to Gift Cards?
I sure do!    In fact, I think Gift Cards Rock!  Gift cards make a perfect gift for anyone who loves fashion, music, art, and shopping.  The great thing about gift cards is that there are really so many options to choose from.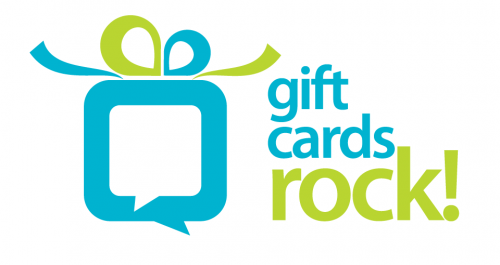 Stuck on what to get that teenager you see only twice a year for graduation? Graduates of all ages love gift cards for music, apps, and more. Get your graduate a gift card to iTunes plus some rockin' treats to eat while the download completes.
And what about mom? We should let Mom know on a regular basis how much we appreciate her efforts. It's never the wrong time to pamper mom, wash the dishes, or make dinner.  However, once each year, we choose to give greeting cards, gifts and other special mementos to the mothers we love.  You love Mom..She loves JcPenney.  So how about a JcPenney Gift Card!
Thanks to the generous community at Gift Cards Rock!, I have a $50 gift card to JcPenney to give to one lucky reader.   Simply enter below for your chance to win.
Want more  gift cards?  Be sure to stop by these other great blogs to win from Gift Cards Rock!
Oh Boy Oh Boy Oh Boy is giving away a $25 gift card to Applebee's
What's That Buzz is giving away a $25 gift card Applebee's
Simply Budgeted is giving away a $25 gift card to iTunes
Gift Cards Rock!  is an online community for people who love to give and receive gift cards. It is an online community where you express your love for gift cards and share great deals and exciting gift-giving tips.
I will also receive a JcPenney gift card for hosting this giveaway. I was not compensated in any other manner. The opinions expressed above are my own.