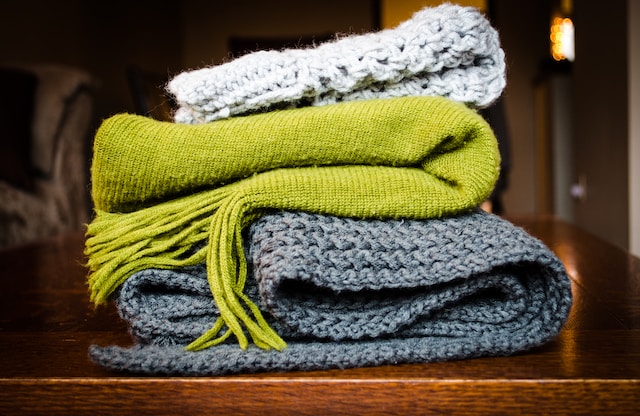 Whether you've just moved into a new home or feel like your current decor could do with an upgrade, it's worth knowing the must-haves for any home. While everyone has different tastes and preferences, there are a few essentials that every household will benefit from for entertaining or relaxing with your nearest and dearest.
Something For the Walls
A home never looks finished without wall furnishings, so hanging wall art is vital for giving your home personality and making it feel more welcoming.
There are various options to consider, too. Some people fill the walls with family photographs whereas others prefer artwork that ranges from the classical to the avant-garde. There is also the choice to mix and match or even order canvas prints of places you've been on your travels or family vacations.
Accessories
Every property needs accessories to make it functional and feel more like a home. The good news is that there are hundreds of options to choose from when thinking about accessories.
But before you go around buying everything you see, think about which accessories you need. You could have pillows and chairs, so there's no point in buying more. What about baskets or benches that offer useful storage and seating solutions? If you're trying to keep the costs low, you can check out 50+ Serena and Lily dupes to bring something casual and stylish into your home.
Lights For All Occasions
The perfect lighting helps add mood and atmosphere to any room. So, having different types of lighting for any occasion is a great way to enhance your home.
You can use your ceiling lights, but what about when you want to settle in and watch a movie or even relax without harsh lighting overhead? Lamps and fairy lights are a great alternative for those cozy Friday evenings with your family. Furthermore, they will also help you relax and unwind, helping you feel ready for bed and improving your sleep quality.
Mirror Mirror
Mirrors offer plenty of benefits besides the obvious ones. Yes, they are useful for checking yourself out before you walk out the door to ensure your shirt isn't on backward, but they can also make a room look larger and act as a great wall filler.
These benefits make it obvious why a mirror is so beneficial. With so many different mirror styles, you can find one that matches your decor, too. Some people prefer sleek, minimalist mirrors, whereas others like ornate frames that make the house look classier.
Coffee Table
A coffee table really ties the room together. It gives you somewhere to put your coffee, ornaments, and fresh flowers and also stores books or other living room essentials.
You can research the best coffee table decor ideas to take your table to the next level, and like other options, there are plenty of styles for you to choose from that range from affordable to a little indulgent, but every home needs something to stand out.
Essentials
These must-haves can help you achieve the perfect decor for your home and give it the facelift it desperately needs. Still, there's enough variety that you can still find items that match what you envision to ensure your home looks as unique as you