Now that spring is here, I've been enjoying all the beauty that surrounds us and it has put me in the mood to do a little spring cleaning and to spruce up my decor.? I figured since the days are brighter, it's about time to bring a little springtime inside!
I've? always loved the idea of adding a bit of personalization to my decor.? It is a great way to add a personal touch and the items don't have to be very expensive or highly elegant.? Simple goes a long way and I've found that adding just a little bit of personalization can be both stylish and elegant and also a great conversation starter.
Personalized Doormats
If you?re looking for the perfect item to dress up your entryway, greet your guests with a customized doormat!? Choose from funny joke doormats, customized family name doormats, or welcome mats that celebrate your hobbies, or pets.? This will truly make a statement and give personal flair to your entry way.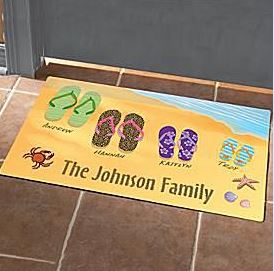 Family Photos
Bring your precious memories to life !?? Personalized? picture frames and photo albums are a perfect way to display all your favorite photos.? These keepsakes are sure to be an instant conversation piece and fit any decor.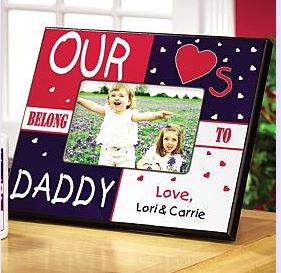 Wall Frame Gifts
Do you have a big, empty space in your house, even though it's fully furnished?? By choosing the right wall decor, you can decorate a blank wall to complete the look of any space.? Frame your favorite memories and capture every moment for display with gallery wall frames and prints.? You can choose vinyl wall decals and customized street signs to collage photo frames and hand-painted caricatures!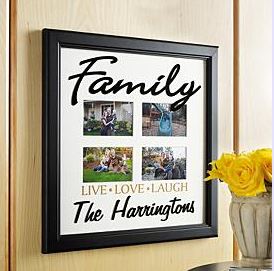 I ordered a beautiful 9 x 27? canvas print that has the sentimental message " Home Is Where Your Story Begins" along with our family name.? I have been eyeing this print for a while now- and I?m so glad I finally ordered it! It?s good quality and will be the perfect addition to our wall of family photos.? Below is an image from the website to give you an idea of what it would look like. I can't wait to? the finished product with our family name!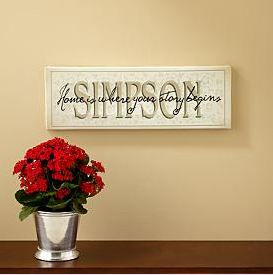 Personalized Kitchen Gifts
You can also bring a touch of personalization into your kitchen.? Personalized kitchen items are perfect for the amateur chef whose cookware is chosen as much for its design as its utility.? Casserole dishes and the family cookie jar and pie dishes that include the name of the recipient not only look good on the shelf but are useful options. You can even go for a stylish and sophisticated personalized stainless steel bread box perfect for a whole loaf of bread, or some of your favorite baked goods.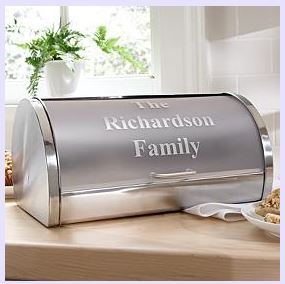 Need another great place to shop to spruce up your place this spring? Be sure to take a look at? Personal Creationsfor some really great ideas.?? There are many items that can be personalized through this website and? you can have fun shopping while choosing!
What are some ways you are sprucing up your home this spring?