We all have an untouched basement, forgotten garage, or even empty attic that gathers dust, desperately waiting to be used and appreciated. Yet, breathing some new life into underappreciated spaces can be a complex home improvement project. It isn't as straightforward as transforming an existing area of your home that you already use day after day. It is about starting almost from scratch, and as such, it is essential to prepare those spaces before you can get down to renovating or remodeling them. 
Here's what you need to do before transforming your attic into a spare bedroom or your basement into an entertainment room.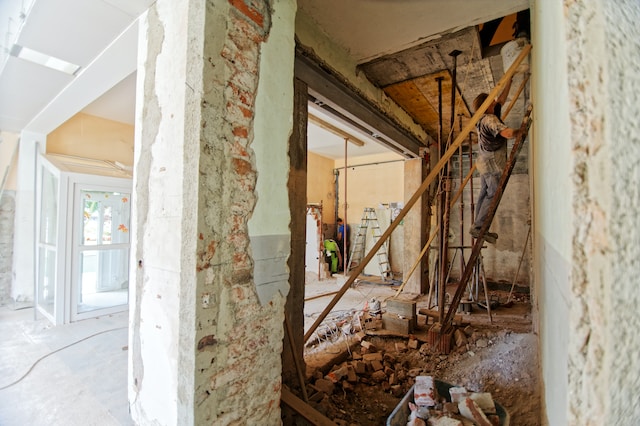 Declutter
First things first: Some unused spaces are nonetheless messy and cluttered. The attic, garage or basement can become a disorganized storage room, with cardboard boxes piling up in corners, old tools, decorations, clothes, and items that you don't use and have long forgotten you've ever owned. Who knows? You may find possessions you've missed, and it's a great way to recover and protect them before renovating. 
But, more to the point, decluttering your spaces before you start working on them will prove immensely helpful. This will give you a real gauge of the space, as it can be hard to judge when it is crammed with clutter! 
It can also highlight some essential areas to fix, such as leaks, cracks in the wall, etc. Those are hard to spot underneath the clutter! And if there's work needed, it should happen before you can remodel. 
Remove unwanted guests
Do you know where's the favorite spot for mice and other critters to stay warm inside your home? In forgotten, underappreciated spaces that are well protected from the outside world. Thankfully, once you've decluttered, you should not have any issue noticing whether you've got pests at home. Footprints in the dust. Gnawed boxes, cables, wall paint… Excrements. It's impossible to miss, and before renovation is the perfect time to plan for pest control services. 
Some of the most likely guests you're going to find are either small rodents or insects. But even if they don't seem like much, do not attempt to remove those yourself with store-bought solutions. Many of those solutions may be harmful to your health or the health of your pets, and they may not even be efficient!
Audit the integrity of the structure
Before diving into aesthetic improvement, you want to make sure your structural integrity is intact. This essentially focuses on checking the roof, ceiling, wall, and foundation in the specific unused space. 
For example, it isn't completely uncommon for a basement to have humidity issues, which can affect not only your home improvement project, but also your foundations and home structure. The attic is prone to roof leaks, insulation problems, and potential water damage. The garage is not an exception either. 
If you notice any substantial problem, make it a priority to get things sorted before you start transforming the space. 
Transforming lesser used spaces can be a wind of renewal into your home. But, if you wish this wind to be beneficial and enhance the value of your property, you will need to get the basics right. And that means preparing the space ahead of renovation works. From leaks to pest removal, make sure you leave a blank canvas ready for you to use!