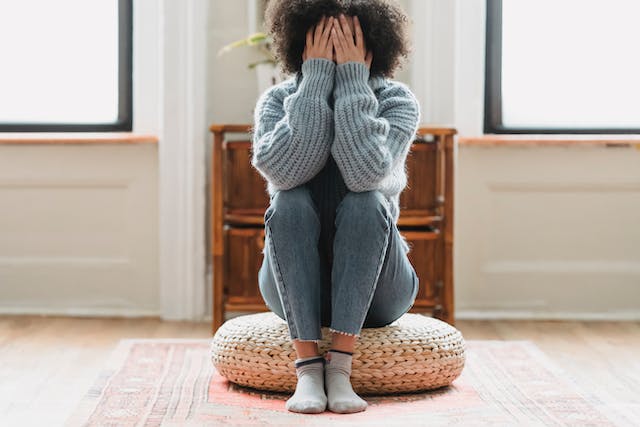 The weight of loss can hit you in multiple ways. You're never prepared for it, and sometimes your emotions will take over. In order to deal with this heavy amount of stress, it is important to avoid these five things.
1. Drugs
Heavy grief can lead to the use and eventual abuse of drugs. There are stories surrounding Tricare alcohol treatment coverage, and many of them start by individuals slowly losing control. In the moment, drugs and alcohol will take the sting away from the emotional pain. But as a
temporary relief, it won't help you deal with the root cause of your problems. Whenever dealing with grief and loss, a quick fix will only create bigger issues down the road. You can't get closure at the bottom of a bottle, and you can't help others through grief when you're inebriated.
2. Anger
Anger is a common emotion that people latch onto when they are feeling heavy emotional trauma. Giving in to this anger causes two major problems that will make things worse. The first is that you alienate the people around you that want to help. And the second is that you cause
even more pain to someone that is already suffering. With anger, you are trading in a moment of release to make the others around you feel worse. When the time comes to mend fences, you'll get overwhelmed with much worse feelings.
3. Guilt
Guilt is a straight road to depression. Once you're depressed, getting out of that mode seems like an impossible task. Dealing with grief by putting it all on your shoulders is a gateway to some of the other problems on this list. Guilt will send you through an emotional rollercoaster of depression, anger, regret and sometimes suicide. Don't give in to guilt, even if it seems natural. Make peace with the situation, and then work on ways to improve yourself as a person.
4. Letting Go Too Early
There are many reasons that a person would let go of grief or loss too early. It is a personal thing, and everyone is wired different. With that in mind, the outcome of letting go too early will always hurt others. When this happens, you go through a period of being normal until you are snapped back in time. As you finally deal with the problem, the unfortunate side effect is emotionally dragging everyone else back with you.
5. Bottling It In
When you are the pillar of strength, family members look to you for answers. One of the worst ways to deal with loss is to take care of everyone else's feelings while ignoring your own. This creates a ticking timebomb situation where you have no one to turn to for help. No one is a mind reader, so there is a good chance that you'll snap at someone without realizing it. Bottled up emotions can come out in the weirdest ways, and at any time. It is important that you don't subject the people you love to an undeserved outburst.
The Bright Side
The best path forward is completely in your control. Coping with grief and loss will sometimes make you feel empty. Fill that emptiness with hope, and let the future become its own thing.