Dreaming of a unique wedding location, a place that has all the makings for the perfect destination wedding? A destination that's reasonably inexpensive, easy to get to and lots of fun for your guests? Well, the United States has plenty of great wedding destinations that offer spectacular backdrops, affordable accommodations, and more than enough activities to keep your guests busy for long after the ceremony.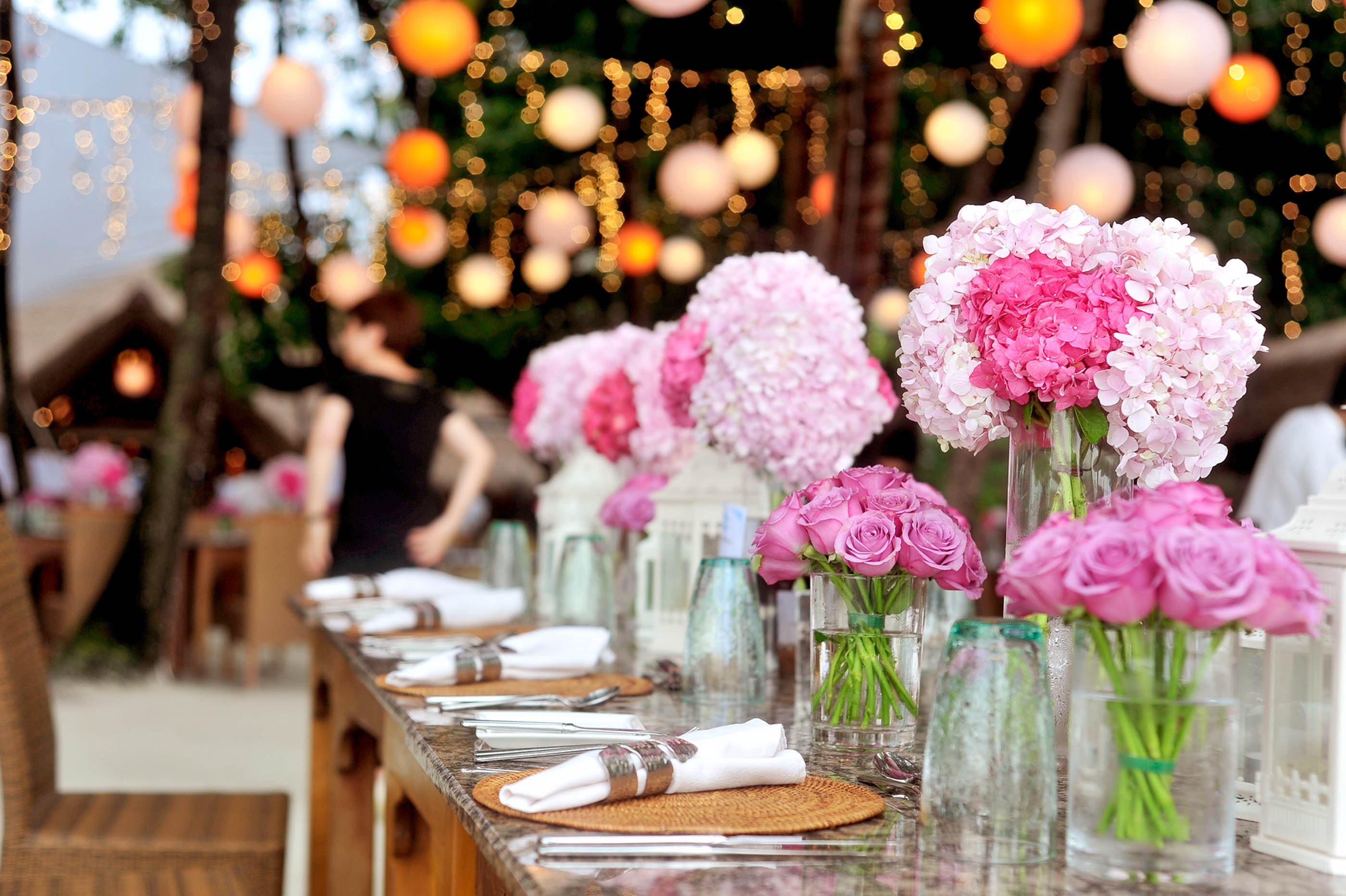 Here are five of the most popular.
Las Vegas, Nevada 
Few places say "Destination Wedding' quite like Las Vegas. With an estimated fifty wedding chapels dotting the Strip, you will have no trouble finding a venue that suits your taste and budget. And, while there are lots of drive-through chapels and Elvis lookalike chaplains, Las Vegas also many unique venues and elegant ballrooms located within the area hotels. The Venetian, for example, offers a Signature White Wedding Gondola package where you can tie the knot while sailing along the hotel's Grand Canal. With dozens of great shows every night, hundreds of world-class restaurants and 24-hour casino gambling in Las Vegas, your guests will never run out of things to do, before or after the ceremony. Las Vegas also has some of the world's most reasonably priced accommodations, especially considering the quality level of the properties. Direct flights from most major U.S. cities make getting to Vegas convenient too.
Gatlinburg, Tennessee
As it happens, one of our county's top family destinations also turns out to be one of the world's most popular wedding destinations. Located at the entrance to Great Smoky Mountains National Park, with a wealth of available outdoor activities, dozens of nightly shows, multiple attractions and entertainments, and a location nestled in the breathtakingly scenic Smoky Mountains, Gatlinburg is an unforgettable location for a wedding. Tennessee has made it as easy as Nevada to get married and many services in the area can help you do that. Gatlinburg is easily reached by car, something your guests may appreciate. Accommodations abound, particularly with the hundreds of luxury cabins in the surrounding foothills. Ranging up to 20-bedroom in size, cabins offer a home away from home, with full kitchens, laundry, Jacuzzi and other amenities and entertainments built in. Gatlinburg cabins add to the area's popularity as a go-to spot for a romantic getaway, to propose marriage, and sometimes even to hold an intimate. Cuddling by the fire, sipping champagne in the hot tub on the deck, or stargazing the night away, cabins offer a perfect blend of modern convenience and rustic charm, and with spectacular views and surroundings. Perfect for a honeymoon, they also provide a level of privacy that no hotel can match.
Seaside, Florida
Pristine beaches, emerald green waters, a walkable downtown with lots of excellent restaurants and casual eateries, as well as a unique variety of rental homes make Seasidea great place to tie the knot. Your guests will be forever in your debt for inviting them to this gorgeous little town located along scenic highway 30A about halfway between Panama City Beach and Destin, on Florida's north shore of the Gulf of Mexico. Recite your vows at one of the area's most popular venues, the Chapel at Seaside. Named as one of the South's Most Beautiful Chapels by Southern Living Magazine, the Interfaith Chapel hosts weddings of almost all denominations. Featured by Emeril Lagasse on his hit show "Emeril's Florida," Seaside restaurants serve up everything from smoothies to lobster. Seaside vacation rentals also play a significant role in what makes the town so popular. In a town deliberately designed with no hotels, the pastel-colored, picket-fenced cottages come in sizes from one to six bedrooms, and all are located within easy walking distance to the Chapel, the beach, and downtown Seaside. Your guests can park their car and never drive it again until they leave, with unforgettable memories.
Miami Beach
Warm nights, beautiful beaches, and lots of reasonably priced accommodations make Miami Beach a perfect location for a destination wedding. From the unique vibe of Miami Beach's Art Deco District to the tropical wetlands of Everglades National Park, the area has enough to keep your guests busy well before and long after the ceremony. Two major area airports – Miami International Airport and Fort Lauderdale/Hollywood International Airport – make getting to Miami Beach easy and inexpensive. For tying the knot, most hotels have beautiful tropical oceanside or indoor venues for a wedding you and your guests will never forget. If you're also staying to honeymoon, Miami Beach has several five-star hotels right on the beach – as well as the legendary Fontainebleau – with world-class honeymoon suites.
Newport, Rhode Island
Dozens of cozy inns and intimate Bed and Breakfasts make Newport, Rhode Island, one of our country's most romantic cities. Get married in St. Mary's Roman Catholic Church – the wedding church of John F. Kennedy and Jacqueline Bouvier – or say "I Do" with Newport Harbor as the backdrop from the Castle Hill Innor OceanCliff Hotel. Newport's Cliff Walk, as well as Ocean Drive, offer spectacular views of the Atlantic Ocean. Beautifully restored Gilded Age mansions and museums line a half-mile stretch of Newport's Bellevue Avenue. Newport is also home to the International Tennis Hall of Fame, the annual Newport Jazz Festival, and Touro Synagogue, America's oldest synagogue. Newport has a wide variety of eateries, including the historic White Horse Tavern originally opened in 1673. Few places offer the level of historic charm, elegant venues, and interesting attractions as Newport, Rhode Island.