I participated in a campaign for?Mom Central Consulting?on behalf of Kohl?s. I received a gift card as a thank you for participating.
Spring is probably my favorite season. It?s not too hot, not too cold, everything is in bloom?what can I say, love is in the air! I get to rock romantic frocks and strappy sandals, little sexy blazers for cool nights..and I love the spring breezes. To get myself wardrobe-ready for spring, Kohls Spring Fashion Hangout provides great tips on what trends to look out for right now.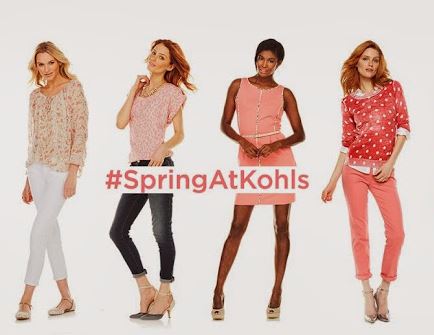 Since I am so over mourning winter in black and gray, it?s time to spring-ify my wardrobe with bright pops of color and some of the latest trends.??? And since pink is in this year, I'm taking Kohl's advice and? will be wearing PINK in a big way.?? I'm loving these Jennifer Lopez Lace Espadrille Flats in ( guess what color) PINK! ?These would be the perfect addition to my wardrobe along with some cute statement jewelry also in pink.
So what trends will you be wearing this spring? Will you be incorporating PINK into your wardrobe?