When I became first time puppy owner, it was a real surprise to me.  I had no idea I would become one that day.  Owning a dog was a  topic the husband and I talked about, but we both agreed to wait until the boys were old enough to care for it themselves.  Well…it didn't happen that way.  One day while out on an errand, they decided it was time.  (They meaning the boys and my husband).  If you want to read more about it and meet Spinna, you can read about it here in my post Meet Our New Puppy.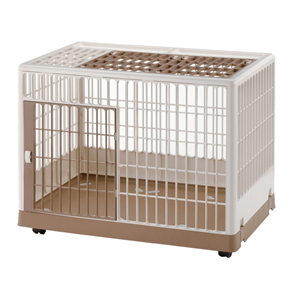 From the moment the puppy came home, I knew we would have our hands full and life would be all together different.   Being prepared was of top priority and I wanted to be prepared the best way possible so I made a "check list" to make sure we had all the essentials needed for a new puppy.    The first thing that came to mind was a "training kennel".   Food was a no-brainer so other than that, it was definitely a kennel.   I knew from talking to a few pet owners that training a new puppy can and would be frustrating at times so a training kennel came highly recommended.  I just knew I had to have one. 
Richell USA sent me the Pet Training Kennel PK-830 to review and I could not be more excited.   Knowing that we would have a training kennel for Spinna to help in house breaking him was very motivating and I did not have the constant worry about the many accidents and slip ups that were awaiting to happen.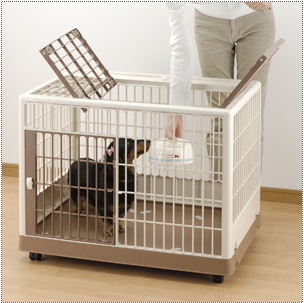 The PK-830 is made up of a very sturdy almost indestructible plastic that is just perfect for this chewer of a puppy.   I was pleased with the size because it had lot of growing room and is perfect for puppies and small dogs.  Our course, since Spinna is considered a large breed pup, his days in the kennel are numbered so our mission was to get him trained FAST!  
What I like about the kennel is that it's loaded with safety features. There is a locking system on the door, top, base and casters.  This gives me peace of mind knowing that our pet is safe and secure in his "own" special space.    
Another plus is that it has a Double Top that opens outward for easy access.  The plastic base detaches easily for cleaning; and the casters provide easy movement from room to room.   It also serves as a dual purpose.  Initially you will find that it's perfect for "potty" training your new pet, and afterward it serves as the perfect indoor pet home.   You actually get two products in one.

Spinna has adjusted perfectly to the Pet Training Kennel PK-830.  When we first received it, it was used specifically for his potty training, but now it is his own little special place.    When the days are long and he's tired of playing, he knows just where to retire for the night.
The PK-830 has definitely served its purpose and I'm happy to say that Spinna has been officially house broken.  When the gate doors open in the morning, he knows it "potty time" and when they close again at night it's "nitey nite".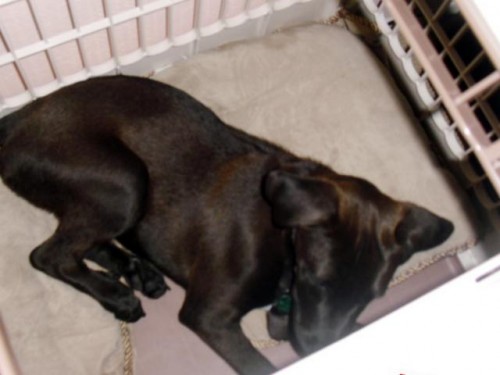 I would recommend the Pet Training Kennel PK-830 to any pet owner who's looking to train a puppy or small dog the proper way.  The size is perfect and doesn't give that confined feeling.  Spinna has lots of room to move around and play with his toys. 
The Pet Training Kennel PK-650 is a perfect gift for any new pet owner or some who is looking to get a new pet.  You can find the PK-830 online at Richell.com, most pet retailers as well as Amazon
.  Prices may range depending on where you purchase.
A  product was received for review. I was not paid in any form of cash for this posting. The opinions expressed are my own and were NOT influenced in any way.