or Valentines this year I decided one of the treats that I wanted to make were Red Velvet Cake Balls! ?Red Velvet is one of my favorite cakes and I decided I had to have it as a cake ball! ?I have made cake balls before but they definitely aren't as cute as they are in the store. ?I used a Red Velvet cupcake mix I found on The Chronicles of a Carrot Top Mom, but you could also use a boxed cake mix and it is just as good!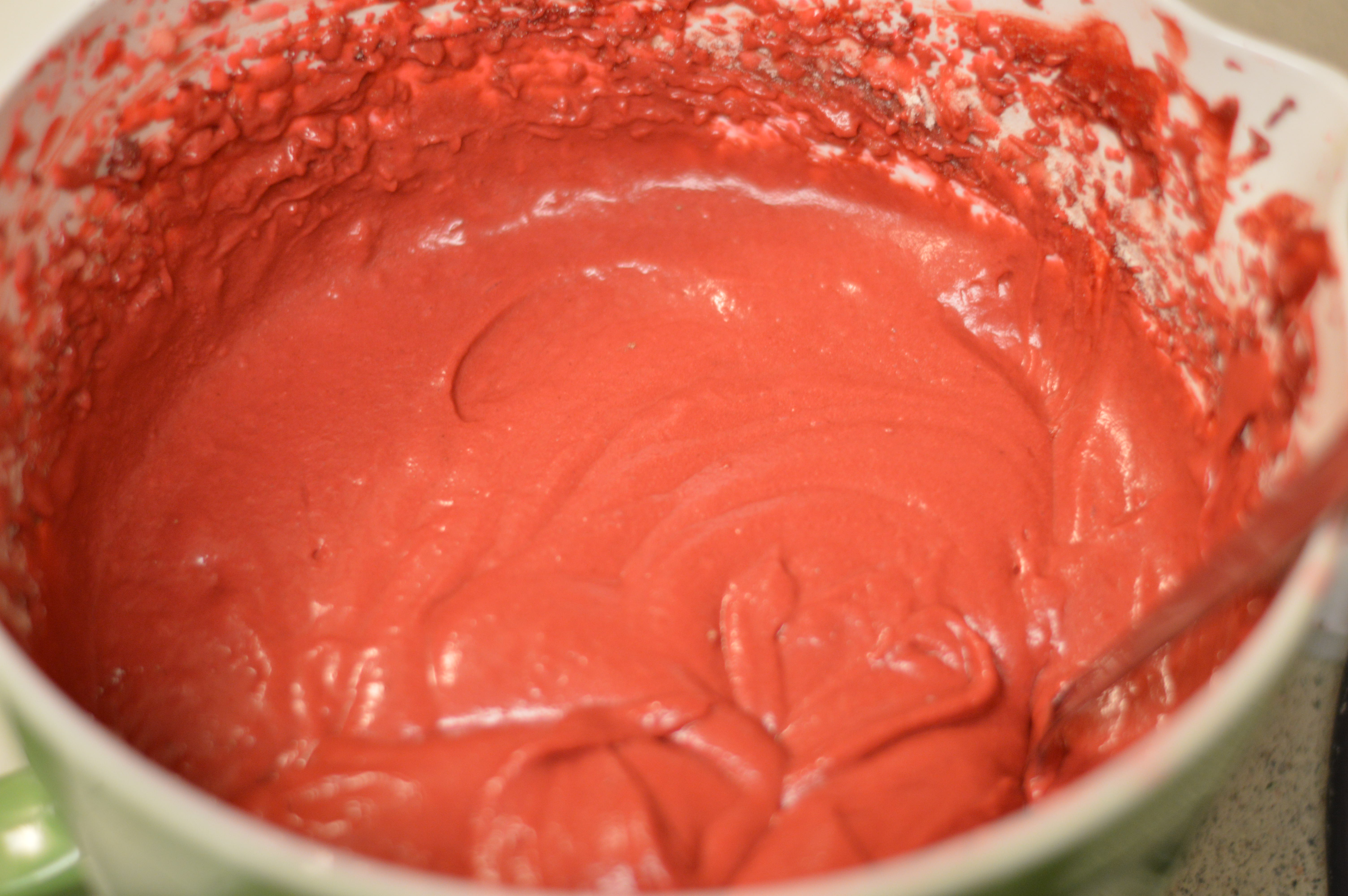 I then poured the mix into a 9×13 pan and baked it to what the recipe said. ?It baked a little bit longer than the cupcakes but I just kept checking it with a toothpick until it came out clean.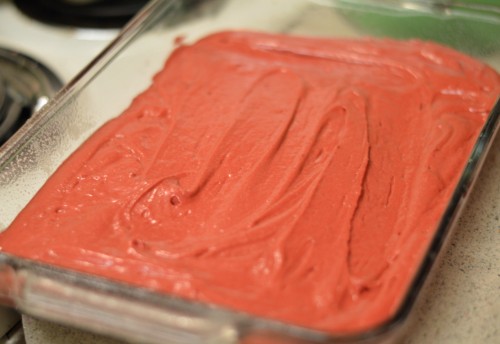 Once it was baked and cooled for a while I crumbled up the cake and added the icing. ?This time I used about 2 cups of the cream cheese icing. ?I have done it before and used one container of store bought icing. ?This seems to work just fine. ?I was reading about making cake balls and one of the tips was to not add to much icing even though you might want to. ?If you add to much you balls can break apart as easily as if you didn't add enough. ?You just have to find the perfect proportion for your mix. ?The mix isn't very pretty but it taste good!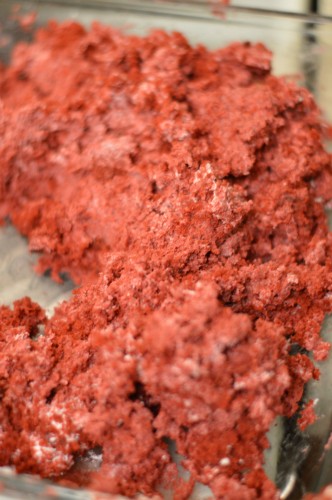 I then rolled my mix into balls. ?I used a small scooper and used to scoops to make one ball. ?I then put them all on baking tray and refrigerator them for about 30 minutes.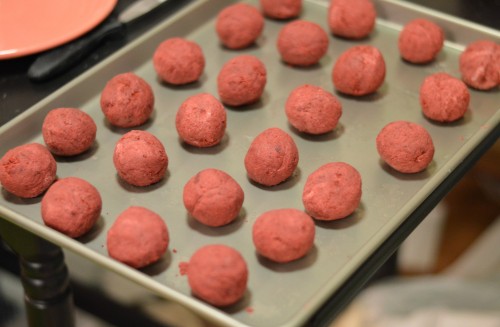 I read when making cake pops it helps if you dip the sticks in the chocolate and then stick them into the ball for more support. ?So I did this on all of my cake balls and then let them cool in the refrigerator for another hour.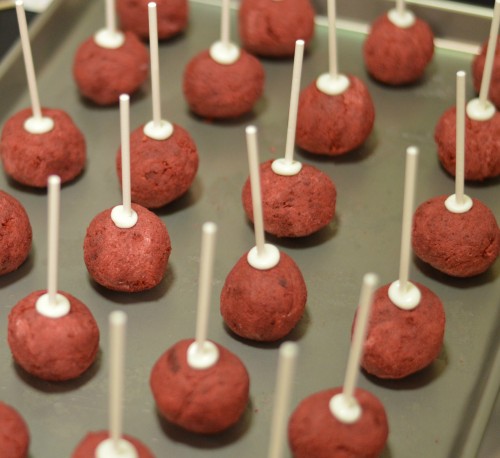 Once they were cooled they were ready to dip in chocolate and decorate with some sprinkles. ?I'm not going to lie this is the hardest part for me. ?I can't ever get mine to look as pretty as they look on pinterest but they are delicious so I'll take it! ?This time I decided to sprinkle some small sprinkles on the bottom of my cake balls for a little decoration.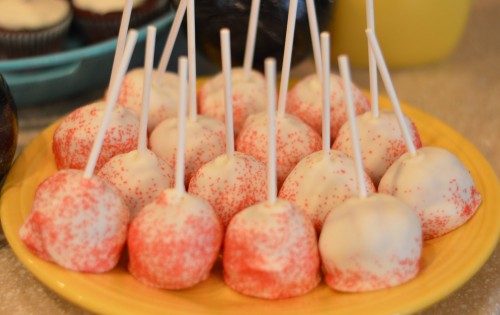 They turned out great and everyone at the bridal shower I took them to loved them! ?These are an easy recipe and are great to take to any party!