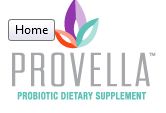 As moms, we are constantly on the go to provide the best for our family. Giving our kids the right foods to eat, making sure they are rested and well-hydrated, and taking care of  their health is the foremost thing on our minds.
But as we keep striving for their well-being, our own nutrition and health takes a back seat. No matter how much we try to exercise and eat well, it isn't always possible when we prioritize our family over ourselves.
I don't know if I've shared this before but I deal with some digestive issues from time to time.  It's an on and off thing but when it flares up, I quickly reach for medicine cabinet in hopes of finding something to give me some relief.   This is uncharacteristic of me because I don't like taking medicine.  I just don't.  But when you're faced with the unpleasantness and uncomfortable feeling of  digestive issues, you want some type of relief fast!  Even in my efforts to eat right  and choose healthier options to eat and cook, I still find myself not feeling my best. I feel bloated and just plain blah. Some foods are bigger corporates than others so I try to stay away from those.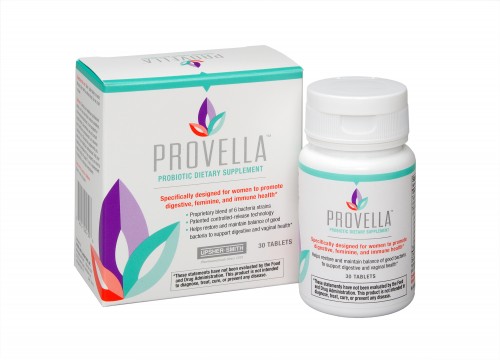 When I learned about the opportunity to try out Provella, I jumped at the chance.  I always knew that probiotics were important but I didn't know exactly how they worked or how they would benefit me.   What I learned is that Provella is specifically designed for women to promote digestive, feminine, and immune health.*  For me that sounded like a "good deal" so I was eager to try.
Provella is a probiotic dietary supplement that works wonders for us busy moms. Designed specifically for women, it contains a unique blend of beneficial bacteria that promotes feminine and digestive health and boosts the immune system; keeping you fit and energetic for all the duties you pride yourself on as mothers and caretakers.
So I've been taking Provella for over 3 weeks now. Starting off,  I didn't notice any major difference, but as with anything I had it in my mind to give it a chance to work.  Now that I have been taking them just a bit under a month, I have really noticed a difference. I feel better and I am definitely more "regular".  Without going into too much details, I have been going like clock work lol, if you know what I mean .  This my friends, makes me very happy and I never that alone would make a difference in how much better I feel. I feel much lighter if that makes sense and have much more energy.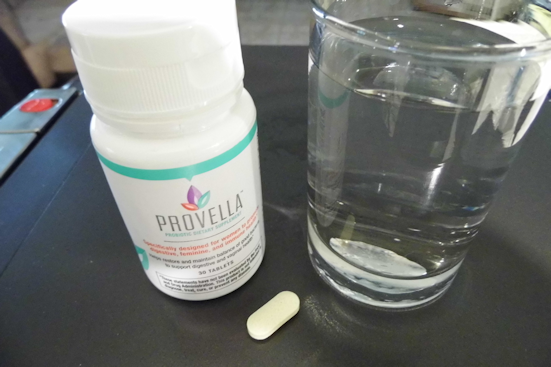 Provella is available without prescription at all retail pharmacies nationwide and is also available online at drugstore.com. It needs to be taken once daily by mouth so keep it next to the coffee pot so you always remember to take it after breakfast.  I like that you only need to take one tablet a day.  For me, that's  much easier to manage than eating yogurt every day.
Provella is committed to helping  women achieve a healthy lifestyle,  it gives your mood a well-needed boost and results are evident in a couple of weeks. As the digestive tract stays healthy, it improves metabolism and helps keep you fresh and energized. After our bodies go through the grueling process of pregnancy and breast-feeding, more than a few of us face feminine health problems that take a toll on our overall health. Provella works to keep these issues at bay and gives you an upbeat start to every morning.
A stronger immune system translates to fewer colds, flus and other infections, leaving you more capable to do what you do best; care for your family to the best of your abilities.
Learn more about Provella in the video below.
Purchase Provella: Available without a prescription at pharmacies nationwide and at Drugstore.com
Provella Coupon Code: Be sure to get your $6 Provella coupon that can be used towards your next purchase.
And fyi, the only negative thing I experienced while taking the supplements is that I noticed a little extra gassiness.  Not a big deal but I had that issue beforehand lol…so I wasn't looking forward to that.  The good thing is, it only lasted a few days and things were back to normal, so no nuisance there.
So what about you, have you ever tried Probiotics before?  Share with us how it has benefited you.
I participated in a campaign on behalf of Mom Central Consulting for Provella.  I received product samples to facilitate my review and a promotional item to thank me for participating. These statements have not been evaluated by the Food and Drug Administration.  This product is not intended to diagnose, treat, cure, or prevent any disease.