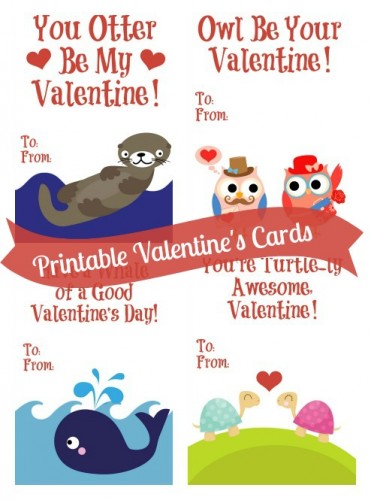 I love Valentine's Day! ?I love the red and pink decorations and I love all the chocolate! Ok maybe I just love the chocolate! ?One of the things I have been wanting to make this year are some fun valentines cards for my friends! ?I wanted to make cute one's just to let them know I'm thinking about them. ?I love the valentines with animals on them with a cute little saying so I decided to make a set of these!
I started off by finding some cute animal clip art on Etsy. ?I used clip art from Collective Creations, Paper Prints Design, and Gift Season Store!?I have found that Etsy is a great source for digital clip art and some of these I already had but some I wanted to get specifically for these valentines!
First I came up with some cute sayings. ?There was a long list but I decided to pick out 4 of my favorites! ?All of them were a little goofy but I love goofy things!
I started off with my first one that was and idea I got from a friend of mine. ?She sent me a cute picture of an otter but I found this little guy at?Paper Prints Design?and couldn't resist!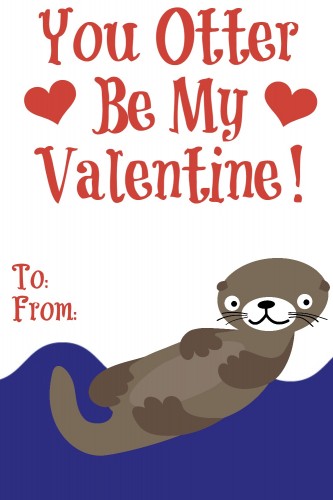 In the same set of clip art from?Paper Prints Design?I found a cute little whale. ?So I found a little cute saying for my whale!
While I was talking to my friend she came up with this great turtle-ly saying that I had to use because it made me laugh. ?I found this clip art from??Collective Creations!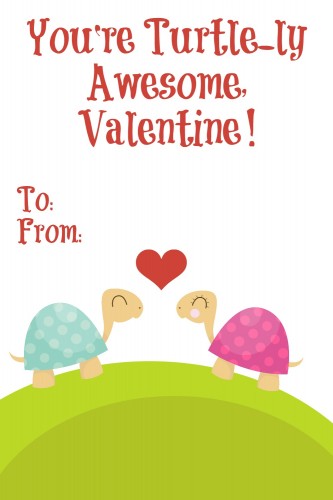 The last one I came up with because I absolutely love owls! ?I had to use these cute little guys from??Gift Season Store?to make my valentine!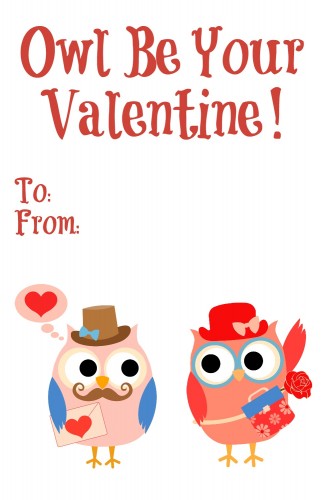 These were so much fun to make and I can't wait to give them to some of my friends! ?I think they would also be cute for your kids class room valentines parties or for your co-workers!
You can download your free valentine's day card printable? with all four of the valentines below!