This post brought to you by Walmart. All opinions are 100% mine.
Pizza is a staple food at my house. Any time we have an excuse to eat it, we are chowing down?after a long day, while watching the big game, or even for a midnight snack. We?ve tried a lot of brands and varieties and one of our favorites is definitely Red Baron?. The taste and texture of Red Baron? are unmatched. For me, the indication of a good frozen pizza is the crust, and Red Baron? crust is the perfect combination of crunchy and chewy, just how I like it. The sauce has the perfect amount of spices and it takes like it came from a nice restaurant, not from your freezer.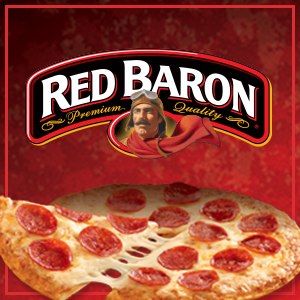 Plus, Red Baron? is so easy to make?just throw it in the oven and about 20 minutes later you have delicious pizza ready to feed a hungry crowd, or even just yourself. It comes in lots of delicious flavors. I have yet to try them all, but so far the Supreme has been the household favorite.
When I?m not munching on pizza, I?m on the hunt for a good deal. So it?s super great when I can get the best of both worlds?good deals on pizza! Red Baron? makes it easy to save money on their delicious pizza. I can always count on coupons in the newspaper or on their Facebook page. Right now, there is even a fabulous $3 off 3 Red Baron? pizza coupon to use at Walmart. I?m planning to use the coupon to stock up on pizzas for the big game; I?m sure they will be a big hit with my hungry football fans!
Red Baron? is food we can count on to fix our pizza cravings and still be delicious and a good deal. Try it out for your next gathering or quick family dinner and share the tasty flavor!