A day at the spa is a day well spent – and who better than YOURself deserve a day of pampering!   On April 16th- 22th, National Spa Week will be taking place in more cities across North America than ever before.  With all the things that you do , this is an excellent opportunity for you to pamper yourself or your loved ones with a $50 treatment.

Over a thousand spas are participating with each offering two to three of their most coveted spa services for just $50 each that normally range from $75-$250. You can choose from an array of treatments like massages, facials, pedicures, body wraps and more. If you're on a budget, Spa Week is an awesome way to indulge in the treatments you love and the spas you love for a fraction of the cost.
So what are you waiting for, Let the pampering begin!
There are many great options available during Spa Week, so why not take the time to find a spa in your area?  I may have told you before that I'm the type of girl who likes to Spa, so I was excited when I had the opportunity to take a sneak peek at Norris of Houston and their Spa Week offerings!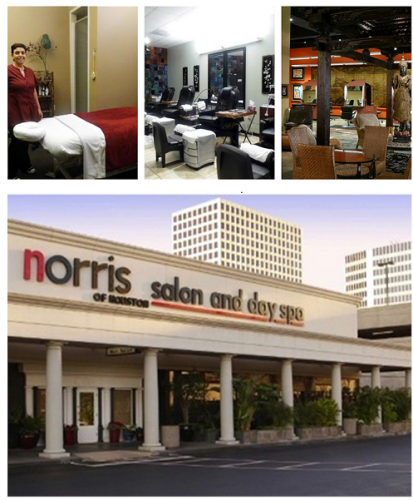 Norris of Houston Salon and Day Spa, a full service hair salon and day spa in Houston, is a place for relaxation where one delights in a world of exemplary services.   Catering to both men and women, Norris of Houston specializes in facials, massage, manicures, spa pedicures, makeup artistry and specialty hair care. If you're looking for individual attention, prompt appointments, and top rated service then you should definitely pay them a visit.
When you walk through the door of a spa for the first time you want to feel welcomed.  At Norris of Houston you get just.  On my day of service, I was greeted by the warm smiles of their very professional staff.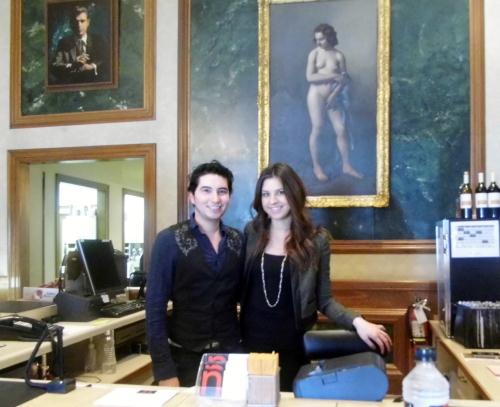 For Spa Week, Norris of Houston is offering:
50 Min Rejuvenating Swedish Massage with Vanilla Foot Scrub
45 Min Fruit Enzyme Facial with Eye Treatment
With a staff of certified massage therapists, and an array of services , a day of pampering awaits you!  You are guaranteed to find a service that will help you look and feel your best.    I opted for the 50 Min Rejuvenating Swedish Massage with Vanilla Foot Scrub and it was AHMAZING!  My massage therapist was not only patient but well informed.  She even suggested a few other services I might want to consider on my next visit.  It is a toss up between the facial and exfoliating body scrub!
If you are in the Houston area anytime soon , be sure to check out Norris of Houston Salon and Day Spa to take advantage of the $50 treatments.  Go ahead and book your favorite treatment NOW because the deals sell out fast and you wouldn't want to be left out!
Will you be indulging in Spa Week?  What's your favorite spa treatment?
Disclosure:  I received a complimentary treatment at Norris of Houston as part of this Spa Week promotion.