Ever since my precious little girl was born I have taken pride in dressing her up.  Now that she is turning four, she is all about matching mommy.  I wear a jean skirt she has to find hers.  I am wearing pink she has to wear pink.  Very rarely do we match perfectly just because it is hard to things that fit her little girl personality and my adult personality.
When I discovered Pairendipity, I fell in love.  If I am not careful, I could spend a lot of money here.  Their tagline is "Mother and Daughter Joined at the Shoe."  How cute is that!  My daughter is shoe collector and I am not as much but I can see myself becoming one.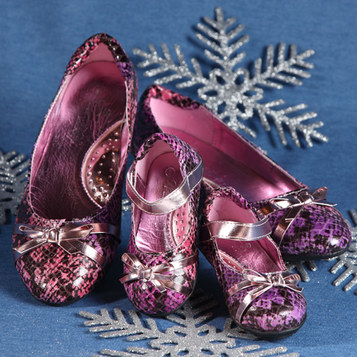 Gracie picked out the shoes that we were to review and she picked out the Prima Rose collection which is pictured above.  It is cute and girly and goes well with jeans or a jean skirt.
When the shoes arrived, we quickly  discovered that these shoes run smaller.  We had been warned to go a whole size up but I actually found that you need to go at least a size and a half up.  My daughter who is a 7.5 shoe size just barely fit in the size 9 shoe.  I am a 6.5 and I went with the 7.5 but should have gone with the 8.  The shoes still did fit and we were able to put them to the test.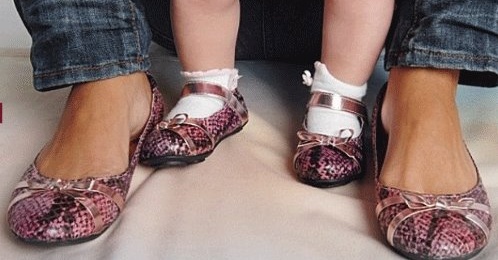 The shoes were comfortable.  I especially love the padded collars on the back of the shoes.  If my shoe had been an 8, I could see me wearing these shoes all day long.  The material of the shoe was a little different than I expected and a little thin.  Gracie slightly scuffed the tips of the shoes in less than 30 minutes but she is very hard on shoes and is nearly impossible to find a shoe that wears well with her.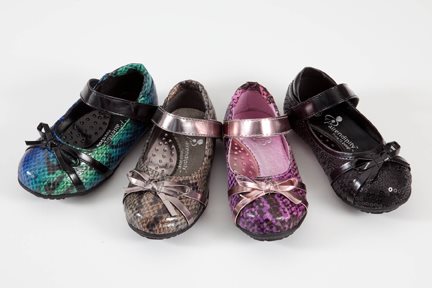 My favorite part of Pairendipity are all of the great color choices. With the holiday season upon us, I am planning to order the Prima Kara shoe for the both of us to match all of the great holiday outfits out there.  The prices of the shoes are $39.95 for a child's size and $49.95 for a woman's size.
Wint It!
How woud you like to win a pair of matching shoes for you and your little princess? Just imagine how adorable that would be !  Entering is simple, just fill out the RaffleCoppter form below.
A product was received for review purposes. As always, our opinions are 100% our own.