Black Friday is less than a week away! It's hard to believe that this year has flown by so quickly and Thanksgiving is only a few days away. I like to get past Thanksgiving and then really focus on the gift shopping. I wanted to share some of my favorite places to shop for the Christmas season and most importantly these coupons can be used online.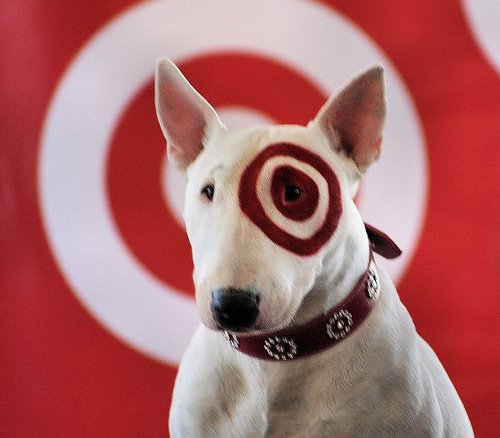 This is one of my favorite places to shop because of the awesome deals. You can get in and get out of the store in a flash. However, the online shopping experience is just as sweet. I came across a target coupon code that you can use online. The best part is that you don't have to spend an insane amount just to use the coupon. This online coupon is perfect for online purchases that you will be making for the holidays. Have fun and happy shopping! (Plus the Target dog is so darn cute!)

Macys
Macys is also one of my all time favorite places to do Christmas shopping. I love it when you walk into the department store and all of your shopping can be done in one spot. They have they best deals in their store and online.
Check out this coupon I found and enjoy using is for Christmas shopping. The merchandise available here is also ideal for the whole family so you do not have to shop at 5,000 different places!
Kohls
I have been shopping at Kohls and they never fail me. I don't know if I could afford all of these awesome clothes I own if it weren't for Kohls. I love shopping there for my kids during the holidays and using this great Kohls coupon code.
Free shipping is always awesome and a great way to save money during the holidays!  As you can see these are great coupon codes for all of the best stores! Black Friday and Cyber Monday have never been easier!
Where is your most favorite place to shop? Also, do you prefer Black Friday or Cyber Monday? I prefer to sit in my pjs at home and shop!