I don't know what it is about banana bread but all I can tell you is that I just love the stuff .  Well last week , I had this huge craving for a slice but didn't necessarily feel up to taking a drive to the local restaurant where I am always tempted to grab a couple slices of their oh-so delicious banana bread .  Then the thought popped in my head to just make some of my own.  I actually never attempted to make banana  bread before and had no idea that it was so easy to make until my friend Prin shared this easy recipe with. I had some ripe bananas left over so I gave it a try.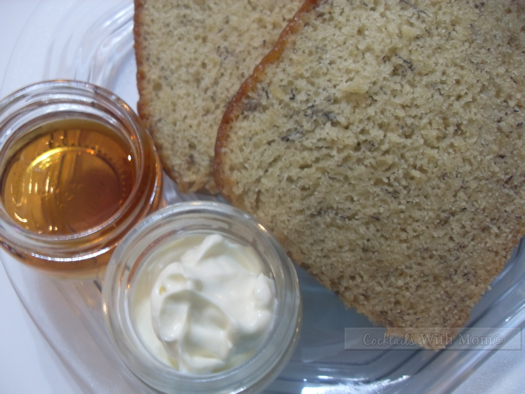 I was excited about giving it a whirl and was very pleased with the end result.  I could have sat down and devoured the entire loaf with a single glass of milk (but of course I didn't really do that).
To make this recipe extra special, serve it with honey and whipped cream.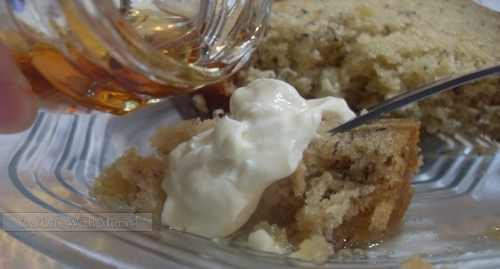 You can serve it for breakfast, as a tea-time snack or even as dessert.  It could also make a nice gift for family and friends with the upcoming holidays approaching.  But regardless of the occasion,  it is a great anytime treat and all I know is that I could not wait to sink my teeth into this!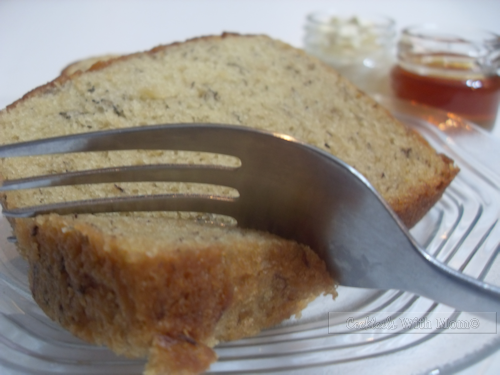 Later on, I just might tell you how many slices I really devoured but for now I'll just leave you guessing.  So there you have it.  My first try at making Banana Bread.  Doesn't that look good!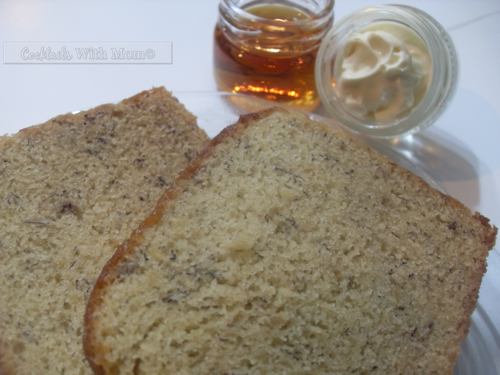 Moist and Tasty Banana Bread
Ingredients
4 to 5 large pieces Ripe Bananas
1 ¼ cup All Purpose Flour
1 teaspoon Baking Soda
1 teaspoon Baking Powder
1 cup White Sugar
½ cup Fresh Milk
2 pieces Whole Eggs
½ cup Vegetable Oil
½ cup Heavy Cream
1 teaspoon Powdered Sugar
1 teaspoon Vanilla Extract
¼ cup Honey
Instructions
Pre-heat the oven at 350⁰F.
Grease and line 1 8"x4" loaf pan.
In a large mixing bowl, mash the ripe bananas well.
Add in the flour, baking soda and baking powder. Mix until the ingredients are well combined.
Add in the white sugar, then the eggs, the milk and finally the oil. Make sure that the ingredients are mixed well before adding the next ingredient.
Put the mixture into the prepared pan; then bake for 1 hour or until an inserted toothpick at the center comes out clean.
While baking the bread, prepare the whipped cream. In a bowl, combine the cream, powdered sugar and vanilla; whisk until it form stiff peaks. Set aside.
Cool for about 15 minutes and serve with whipped cream and honey. Enjoy!
Notes
Note: The bread is easiest to slice when it has fully cooled (about 2 hours). I of course couldn't wait that long to jump right into it and it was every bit of good. Yum.