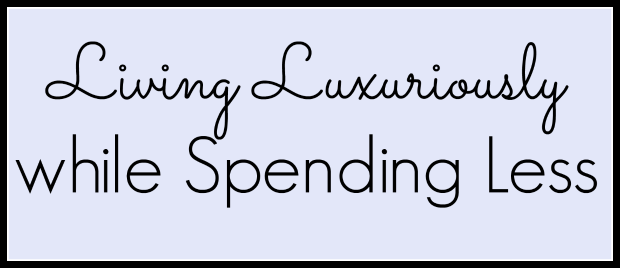 I often find myself in a tough position: I love the finer things in life, but I don?t like spending money. It?s a constant battle between experiencing fun things, having nice things, and spending money. However, it is possible to live luxuriously without breaking your budget. Here are three ways to do it:
Movie night. Going to a movie can easily cost $20 for two people, plus the cost of drinks and popcorn. A much cheaper alternative is to wait until the movie comes out on DVD and rent it for one night from Red Box (for only $1.50) or stream it online (for around $5) making an at home movie night a great option. If you still want to see a movie in the theater, you can opt for a cheaper matinee showing or go to a cheaper theater. Most towns have discount theaters that show movies slightly behind the standard schedule but offer much cheaper ticket prices.
Meal out. Trying a new restaurant is a fun way to explore your town and can open your eyes to new cuisines. However, with the cost of drinks, appetizers, entrees, and dessert, eating out can take a big bite out of your wallet. Instead, look for coupons in the local paper or on social media. Many daily deal sites also offer discounted vouchers to local restaurants. Going out for lunch is almost always cheaper than dinner, as is going for happy hour and filling up on cheap appetizers and drinks. Some restaurants offer a to-go menu, which tends to have slightly lower prices and lets you forgo the extra tips to waiters and chefs.
Spa day. A trip to the day spa or massage parlor is a luxury for many people, but it can also be incredibly relaxing and make the rest of your life more enjoyable. Spa services tend to be very expensive. You can save by looking for discounted vouchers on daily deal sites or by using a frequent customer card, which many spas will give to reward you with a free service after you pay for 10 services. Many cities have beauty schools or massage schools that offer services at incredibly cheap prices to give their students a chance to practice their newly learned skills. You can also try to recreate favorite spa treatments and facials at home with tutorials and recipes found on the Internet.
With careful planning and a little creativity, you don?t have to sacrifice your indulgences just to save money.