Great drivers aren?t the only thing that keeps the trucking industry alive and thriving. There are many different careers at the leading edge of transportation logistics, and they?re versatile for mothers with all types of backgrounds. The trucking industry offers plenty of security: it?s one of the few areas of logistics that can never be outsourced. All of the goods you see in stores was unloaded off of a truck. Whether you?re looking for a career change or simply want new opportunities with good pay, here are few jobs within the truck industry that you can take advantage of:
Sales
Sales representatives are like the gas that power trucking companies. Depending on the truck company, there are various levels of sales representatives; for example, a company like J.B. Hunt would have both flatbed sales representatives and refrigerated sales representatives. For smaller companies, a sales rep might handle both. However, regardless of your specialty, sales duties are generally similar. Some of your duties would include educating potential customers on company offerings, targeting key accounts in specific industries, preparing sales presentations, promoting market awareness, and staying on top of market trends.
Dock Worker
For moms who are great with teamwork and have knowledge of or interest in loading technology, a dock worker position might be for you. Dock workers are tasked with unloading cargo from ships at the port. Although this is very much a physical job, there are plenty of other factors at play. For example, the ability to be efficient is imperative. They need to make sure that all the ships dock carefully and are secured. They also must carefully inspect the cargo and note any damages or lost items. Today, the process of dock working is much more modernized than it used to be. There are many software systems in place to assist dock workers with documentation and to keep track of everything coming in and going out.
Truck Driving
Of course, one of the most applicable jobs in the trucking industry is truck driving. Depending on what you?re looking for out of a job, this could be a great fit for you. First and foremost, now is a great time to be a truck driver. According to the American Trucking Association, there?s a high shortage of truck drivers, and because of demand, truck drivers are being paid higher wages and given better benefits.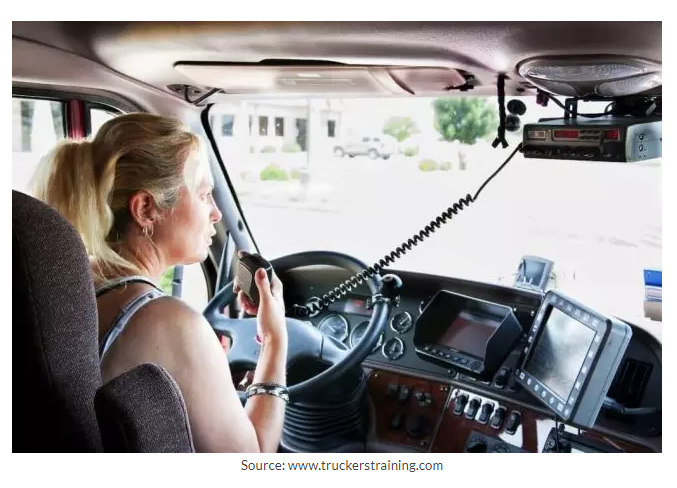 Revenue for truck drivers is expected to grow by 3% each year for the next several years. In addition to better pay, truck drivers have a low barrier to entry. With a clean driving record, newbie drivers can easily get up and running. This is ideal for moms who don?t have a strong resume or have gaps on their resume and are finding trouble getting work.
While there are ample benefits of being a truck driver, it's important to stay safe on the road, especially when car accidents are such a huge fatality cause. In California alone, almost 10% of fatal automotive accidents involve large trucks. You can learn more about fatal truck accidents and their impact on drivers. As a driver, you should follow the laws to get enough sleep and stay alert at the wheel. Any act of reckless driving or road rage could lead to a deadly accident. By following the laws carefully, you can keep yourself and others safe while on the road. Moreover, safe driving will make your experience more enjoyable.
Customer Service
Every business needs a great customer service team, and the trucking industry is no different. Customer service reps in this industry are responsible for a variety of tasks. In addition to promoting the company's products and services, moms in the customer service field trace loads as needed. For example, if a grocery store is out of product and expecting a delivery by 7am, they might call in to determine what the status of that particular delivery is. With that in mind, it's their duty to maintain and build effective relationships with customers. They'll also assist internal customers, schedule pickup and delivery appointments, is the go-to person for major accounts, and much more.
Billing Clerk
A billing clerk is responsible for creating invoices and credit memos, issuing invoices, updating customer files, and more. According to the Bureau of Labor Statistics, the majority of accountants actually start off as billing clerks, making this an ideal option for people interested in eventually progressing into an accountant role in any industry. Other tasks that billing clerks in trucking companies take care of include maintaining historical records, maintaining account ledgers, reporting sales taxes, collecting mail, organizing retention files, answering inquiries regarding rates and routing procedures, and much more.
If your are looking into a career in the trucking industry, the first step would be to do your research and make sure you have a strong resume on hand so that when you come across an ideal position you can apply promptly.