I'm in love…with my new kitchen appliances.  Never could I have imagined just how much in awe  I would be over kitchen appliances.  But when you take into consideration what I was working with before, it's like night and day.   If I had to choose three words to describe the awesome-ness of these appliances it would be Beautiful. Shiny. Gorgeous.  But then again, that wouldn't do them any justice because I could actually go on and on about them.

When you take into consideration the switch from kitchen appliances with zero frills to some that actually works and work well, it is unbelievable.   My living room, kitchen and dining area is an open concept so having less than appealing appliances was always uncomfortable when entertaining.  It was a site for soar eyes….but no more.
In case you missed my post last month, I was a tad bit excited to discover that I had been chosen as a Maytag Kitchen Ambassador.  I was beyond excited, extremely thankful and just besides myself.   It is not every day you find out that you'll be receiving all new state of the art appliances.
So after dreaming about them for so long, let me show you the reason behind all of my excitement.
 THE REFRIGERATOR

Having a new refrigerator has changed the way I shop.  Prior to receiving our new Maytag Ice2O refrigertor, buying in bulk was not an option.  Not only would our old refrigerator not accommodate many groceries, there was also the issue of  items going bad way too soon.  Now that I have a dependable and well functioning fridge, that is no longer a concern and it gives me peace of mind of knowing I can have a fully stocked refrigerator for me and the kids.  Also considering I now have nearly three times more fridge space than my old fridge, I am quite satisfied.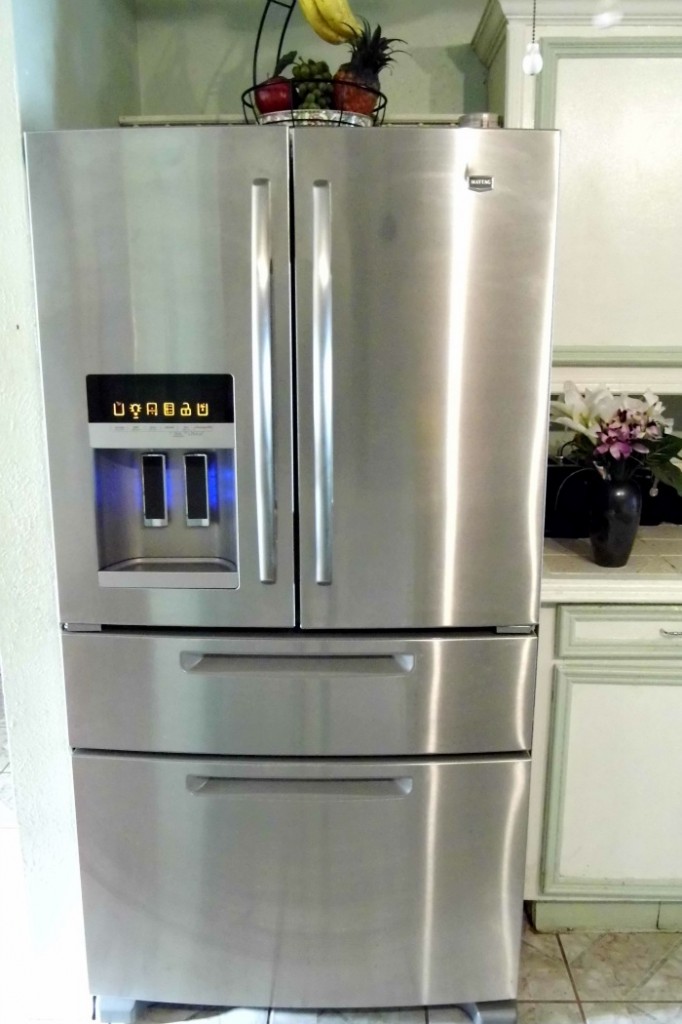 The features are awesome.  My favorite is the middle Easy Access drawer!  Not only does it provide extra space, it keeps the fridge more organized and offers quick and easy access for the kids snacks.  Just perfect for the things we eat more frequently and that cuts down on having to open the entire fridge when wanting a snack.  The kids love the ice maker and water dispenser which is a plus.  We've all been drinking more water since we have it.
THE RANGE

One of my goals for the upcoming year is to really push my culinary skills and creativity in the kitchen.  So instead of opting for take out, I will be spending more time in the kitchen with the kids making delicious dishes and creating memories.  Can you blame me,  look at this baby!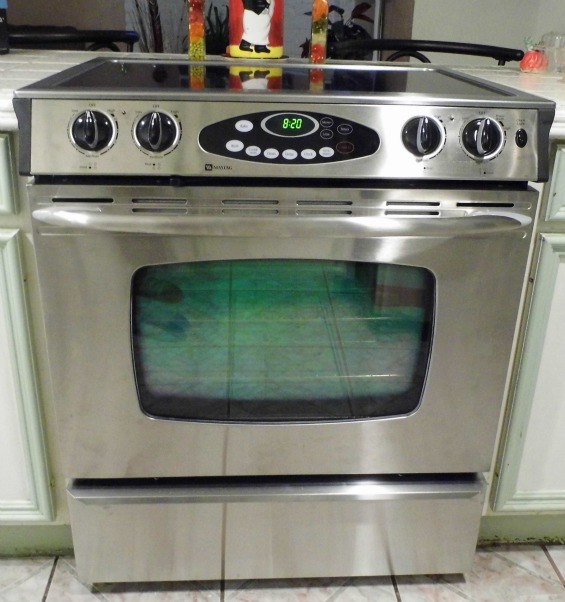 We have already created a few wonderful meals and I guarantee you that there are more to come.  The features of the Electric Range with Precision Cooking System are amazing and I am still trying to figure out my favorite.  Cooking on this range has really made a difference.  Compared to my old stove, I've noticed that food cooks more evenly and much faster. The meals even taste better or good that be all in my head?
THE DISHWASHER
If cooking didn't involve doing the dishes afterwards, I would probably love it more.  I DO keep a clean kitchen-I just don't like doing the dishes.  Before joining this campaign, my old dishwasher didn't get much use due to several factors.  Lets just say, my dishwasher was used for storage rather than cleaning.  If by chance I did use it, I would end up having to do more cleanup as if I hadn't.  Out of all the appliances, I thought the  Maytag Jetcleam Plus Dishwasher would be the one appliance I would need to get accustomed to…simply because I wasn't used to using our old one on the regular, but no so much.  Since day one, I have really been putting it to good use. I love it.  The inside is very spacious and I love the it's energy efficient!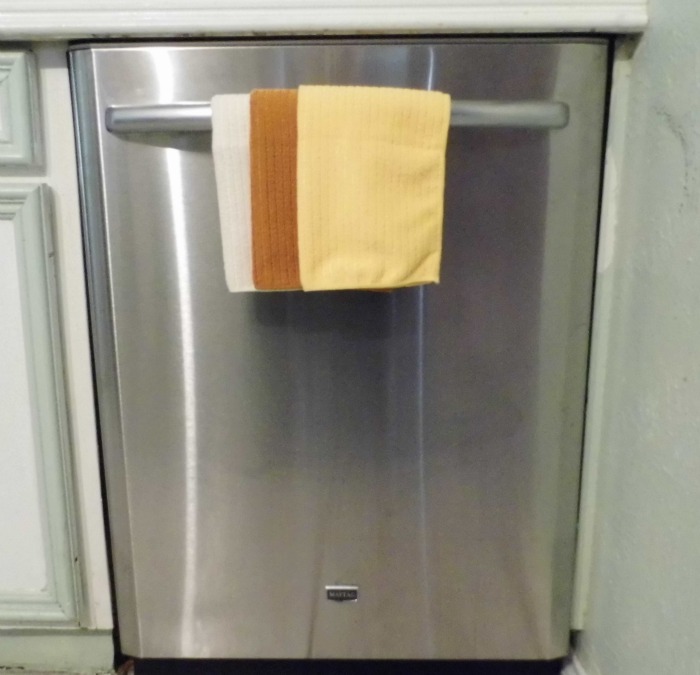 Having new stainless steel appliances has really changed the look and feel of our kitchen.  Going from all white appliances to all stainless steel is a really good look.  It's like a whole new room entirely.  This is the first time, ever, that we've had all new appliances that actually match. They have really made a major difference and my kitchen feels more organized and efficient.

I rely on my appliances everyday and with the holidays approaching, I am sure I will be using them more. I feel very confident in the quality and dependability and am glad to have my new Maytag appliances.  Now all I need are new cabinets and new counter tops to make it complete ;).
As I continue to use the appliances. I'll be sharing with you more thoughts on the dependability and convenience of the appliances and also talking more about individual features. In the meantime, for all the latest news and information, be sure to check out Maytag on Facebook  and  Twitter .
I wrote this post participating in an Maytag Moms Dependable Kitchen Ambassador program by Mom Central Consulting on behalf of Maytag. I was provided with a Maytag kitchen appliances set, including a refrigerator, microwave, dishwasher, and range to facilitate my post.