How to Take Care of Your Aging Parent
 The following is a story on a subject that may be close to the heart of many and for those living in California, this story could possibly help you.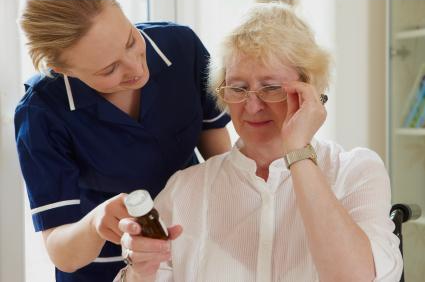 Those of us with elderly parents understand the emotional trauma that can come with the realization that change is inevitable. As much as we all want our parents to remain independent and immortal, the reality is that neither of these is a possibility. Our parents will need caregivers someday, and will sometimes need to be cared for in ways similar to those they used to take care of us. How can we take care of our aging parents when we are busy raising families ourselves? Everyone has to find their own answers based on their own means and values.
One thing my mom has always said to me is that she does not want to be put into a retirement home because she finds them to be depressing places where old people go to die. I did not want to put her and Dad into a retirement home, but they had reached the point where they could not take care of themselves any longer. They were not capable of living in their home on their own, but how could I betray my parents by putting them in a place in which I knew they would be unhappy? Could I really subject my parents to a depressing place that they had vehemently refused to consider?
Some of you might ask me how I could even contemplate doing such a thing when I had the means of providing my own home care. The answer is simple: I already have a family to take care of. I am married, have several children, and work full-time in order to help us make ends meet. I wish I could take care of my parents, but the honest truth is that I do not have the time to do. Besides, my parents know that I do not have the time to take care of them, do not want to leave their home, and do not want to end up living in my spare bedroom. My parents are rather stubborn, and convincing them to do something they want to do is no easier than convincing me to do something I do not want to do; maybe it is genetic.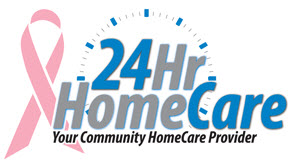 My parents and I talked about the situation; just because they can no longer take care of themselves does not mean that their minds are not still sharp. We all agreed that the best course of action would be to hire a caregiver service that would enable my parents to stay in their home with assistance. After reading reviews online and speaking with about 7 different companies, I decided on 24hrcares.com. It just came down to who I was comfortable with and the effort they put in. 24HR HomeCare visited me in my home in Orange County, which is about 45 minutes from their Los Angeles office. They spoke with my parents and they offered all the services we needed.
When you retire you may find it difficult to afford your expenses on a fixed income. You can offset some of those financial concerns by taking out a reverse mortgage on your home, as opposed to a traditional mortgage. When you get a loan from you loan-lender you will be able to avoid the traditional monthly repayments associated with regular loans. Also, you will have a lot more security and peace of mind because it is quite difficult to default on a reverse mortgage. The full balance will only be due immediately if you leave the home in question. However, if that happens your home will be sold so the lender can get the remaining balance back unless you or your family pay that balance right away.
I could rest easy knowing that my parents were receiving excellent home care, and they got to have the assurance that they would not have to move into a nursing home. The knowledge that my parents are still happy in their home allows me to not feel any guilt over how our lives have turned out; aging is a part of life, and my parents have gotten to experience it in a manner that is at least decently on their terms.  This decision has given me the peace of mind knowing that my parents will have the care that they need and I can now relax without letting the stress get the best of me worrying about their well being.