This is a sponsored post for SheSpeaks/P&G.k All opinions are mine.
I didn't know what I was getting into when I married my husband. I knew he was a big New Orleans Saints fan, but I didn't realize I was marrying into a huge football family. In their house, Sundays are all about football and family. It may have taken me a few seasons to catch on, but now I'm right there with them cheering on the team. Every Sunday we get together to watch the game, and we've got it down to a serious routine.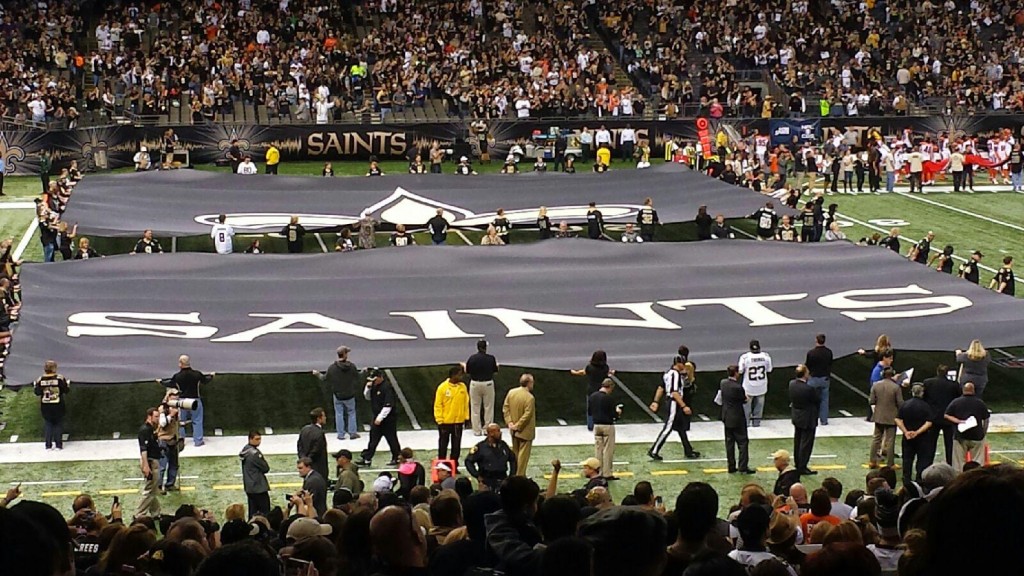 I love to take my turn hosting and embrace old and new game day traditions. On game day the family shows up before kickoff—the kids run outside, the men talk football, and the women laugh in the kitchen. We always have a spread of delicious finger foods and drinks (potato chips and savory mini cheese balls are a must) on our black and gold Saints tablecloth.
I also like to throw a few Saints items around the rest of the house to spread the team spirit. Once the game starts, we're glued to the TV with snack and exercise breaks during the commercials. After the game, we calm things down with some board games, family time, and relaxing around the house. It's one of my favorite days of the week.
With all the attention on my house, I also want to make sure that I sparkle and shine—that's where P&G comes in. While my husband and the rest of the gang are discussing strategy before the game starts, I take a few minutes to myself. You could say it's my favorite football Sunday tradition.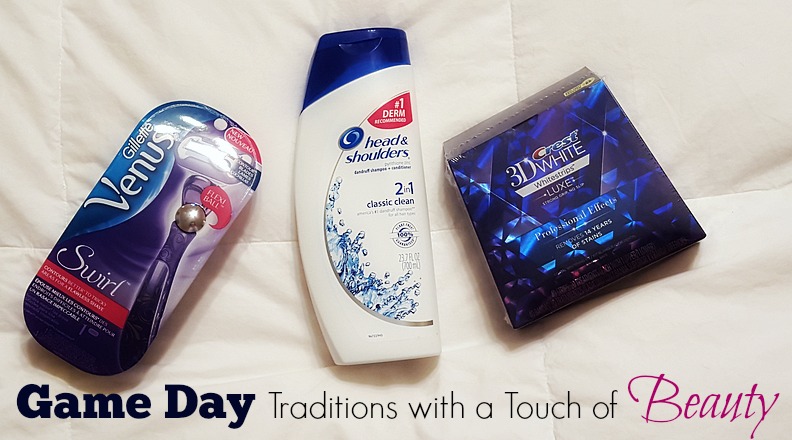 Even if I don't have much time until kick off, I always take a little time just for me.  A nice warm shower always get me in game mode and then it's off to comb my hair made clean by Head & Shoulders Classic Clean Shampoo.  Not only does it help fight dry scalp, calms itchy scalp, it also relieves irritation. And with weather like ours, Head and Shoulders will definitely have you covered.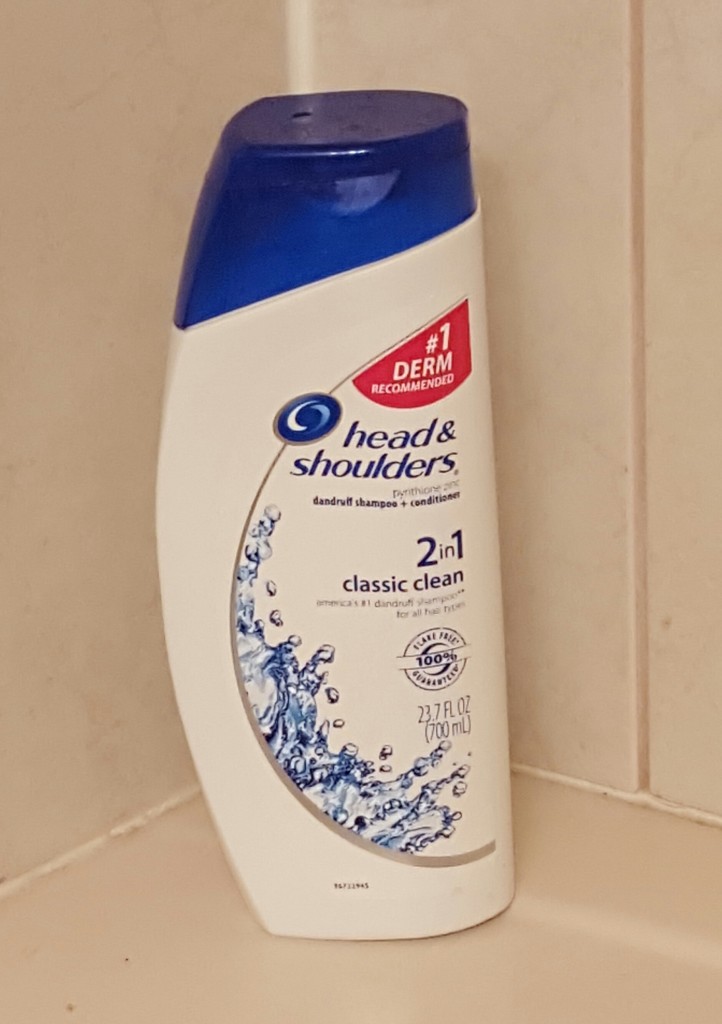 I also make sure my legs are super smooth, even if it's underneath my favorite pair of lounge pants.  Gillette Venus Razor blades are my friend. Thanks to P&G,  the Gillette Venus Swirl Razor with flexiBall technology helps to contour better to tricky areas, like knees and ankles. My legs never felt so good and shaving is a breeze!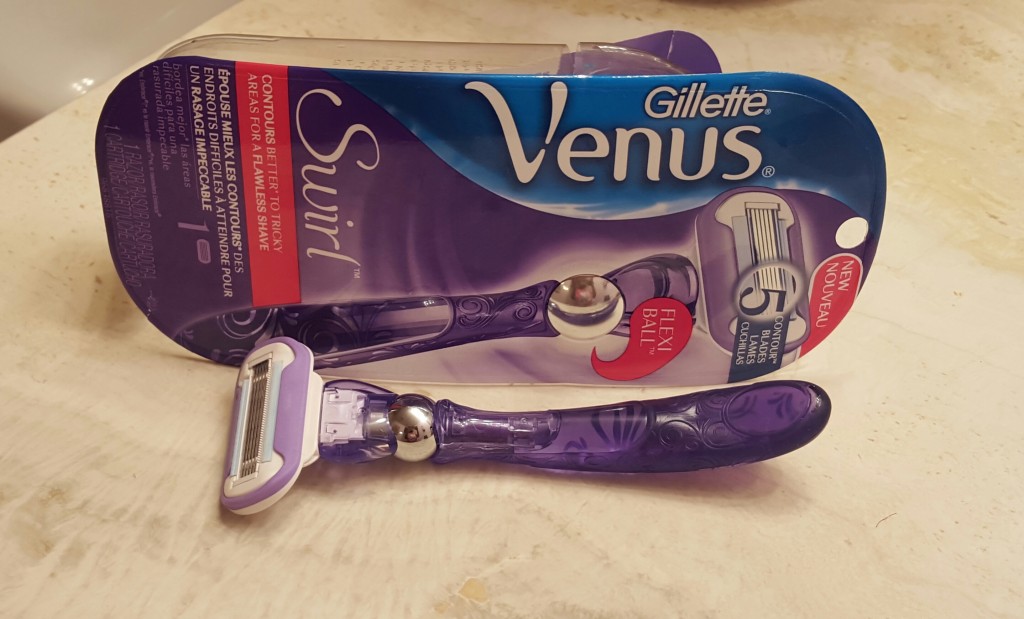 Lot's  of cheering and of smiling for my favorite team is always expected on game day so having Crest 3D White Whitestrips Professional Effects on hand makes sense.  Crest 3D White Whitestrips Professional Effects remove up to 14 years of stains and the results last up to 12 months. What makes them even better is they use the same enamel-safe teeth whitening agent dentists use but at a fraction of the cost!
When I take a few moments to myself, I know I'll be confident and smiling no matter the outcome of the game. The best part is that I can pick up my favorite game day beauty supplies at Walmart when I'm grabbing snacks for the game.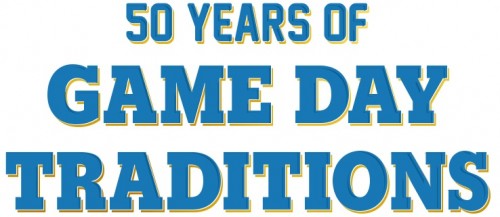 Now that the playoffs are in full swing and the big game is just around the corner, I'm ready for my traditions to take off. Visit traditionsforgameday.com to get inspired for festive celebrations and following along on Twitter @ProcterGamble and @Walmart for even more ideas.
What are your game day traditions? Do you sneak in a little "me time"?