In today's high tech world, it's easy to keep kids entertained—but keeping them engaged in learning can be much tougher. Instead of banning computer games in favor of traditionally educational activities, blend the two worlds by giving your kids stimulating and enjoyable edutainment options they will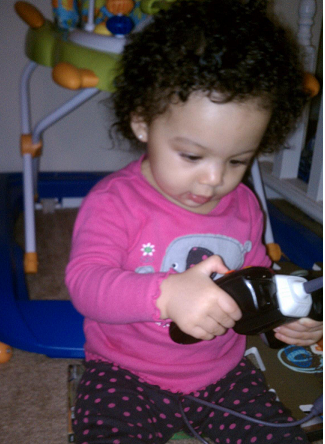 love. The options for educational games are endless, and you're sure to find something that both you and your kids will enjoy.
Tile games encourage your child to combine strategy and skill. A traditionally Asian game, Mahjong tiles can be used to play matching games or solitaire. Traditional dominoes also give your child hours of edutainment fun. In addition to playing the domino game, your kid can stand the domino tiles on end to create simple or elaborate rows. Use tiles for hours of fun and learning.
Memory games enhance your child's visual perception while increasing his or her mental ability. Find memory games online or purchase one of many available board game options. Multiple skill levels helps young children learn shapes, colors, numbers and the alphabet while more detailed cards challenge the memory skills of older children. Your kids can play Memory games by themselves or with a group of friends for added edutainment value.
Puzzle games like Bejeweled Blitz can test your child's ability to concentrate. Working against a timer, your child must match three balls in a row from multiple rows of colored balls. Matched triplicates disappear from the scene and cause higher rows of balls to fall. Over time, your child learns to strategize and think several moves ahead in order to earn higher scores.
Crossword puzzles and word finds can give your kids spelling and vocabulary practice. Instead of drilling them verbally each week, give them a game that incorporates their school lessons, makes learning fun and allows them to learn while they play.
When evaluating edutainment options, choose games with kid-friendly features. The games should include simple instructions your kid can understand and colorful graphics that capture their attention. The rules should be fair and easy to follow. Choose games that match your child's age and skill level in order to prevent frustration or boredom. Get the most value for your money and create learning opportunities when you select games that fit your child's skill level and interests.
Edutainment games for your kids can help make after-school hours, weekends, car rides and summer vacations a learning experience without subjecting them to the rigors of the traditional classroom. By playing age-appropriate games, your child can gain an education without realizing they're learning—and that's a plus for both you and your child.
Along with her love for kids, Kristine also likes to write poetry and hang out with her pets.