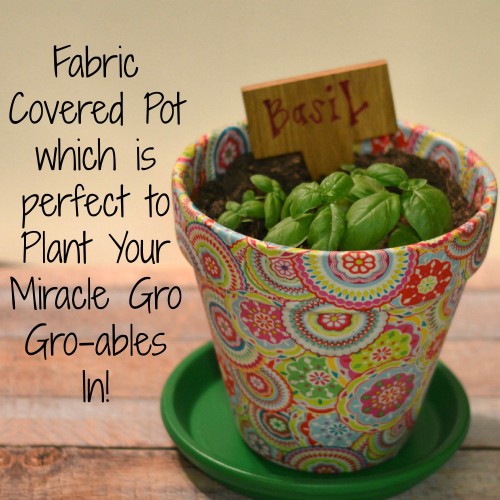 Summer is almost here and I've been planting all kinds of herbs and veggies in my little balcony garden at my apartment! ?I love planting in pots on my balcony because its so easy to move everything when I need to or get to certain plants! ?A while back I planted some Miracle Gro Gro-ables that are starting to grow very quickly! ?My favorite is the basil because I love to cook with it! ?Groables make gardening so easy?because they are easy to plant and they are guaranteed to grow! ?Plus there is a very wide variety to choose from with Gro-ables!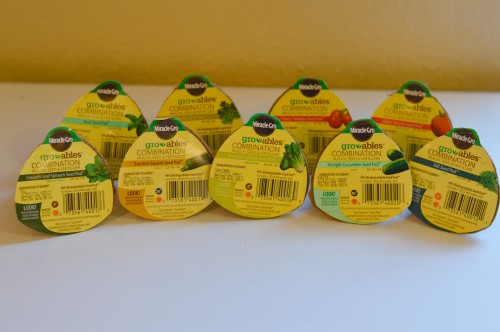 Some of my herbs I'm going to start moving inside because it gets so hot down here in Texas that they don't grow very well! ?But I just didn't want any plain old pots in my apartment. ?I wanted something that would go with my decor and would be cute! ?So I decided to cover a terracotta pot with fabric! ?I've seen this in a couple places online but didn't think it would be that easy. ?Once I tried it though it has made me want to cover everything with fabric! ?I had 1 yd of fabric but I cut it in half down the middle long ways to cover the pot.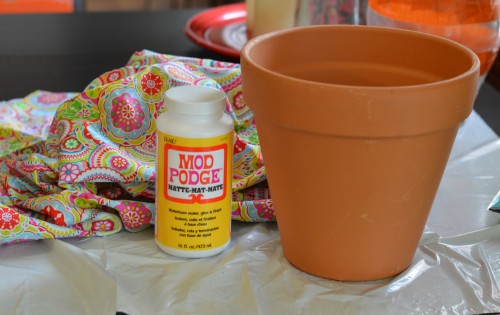 All you need is a terracotta pot, mod podge, and fabric. ?I like to use the Matte Mod Podge because I didn't want a shiny finish on the pot.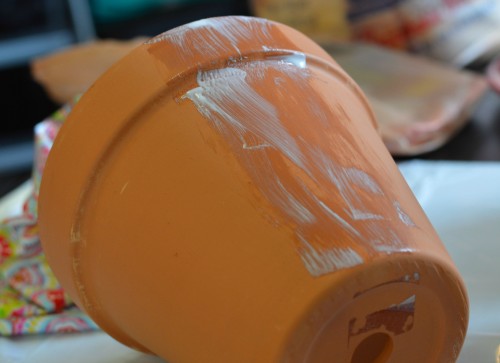 I laid the fabric on in sections that way the Mod Podge didn't dry up. ?I would put it on and 3 or 4 inch sections and then lay the fabric over it and get it set.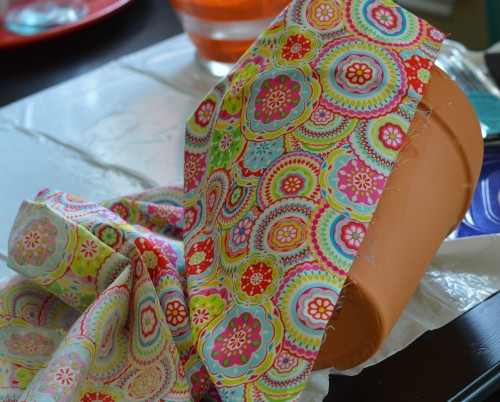 I made sure the fabric was smooth before the Mod Podge dried by rubbing it and pulling at the fabric. ?This way once it set the fabric would look as smooth as the pot.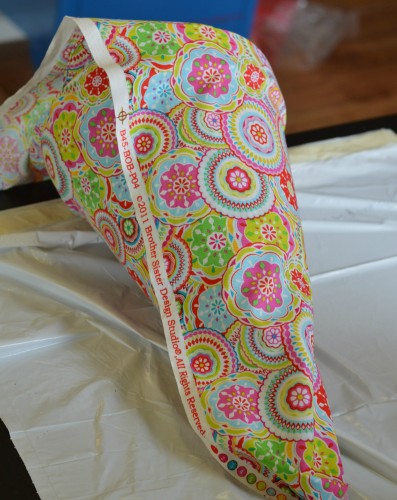 Once it was completely covered I cut off the extra on the top, bottom, and the selvage. ?I decided not to cover the whole bottom so I cut it pretty close there.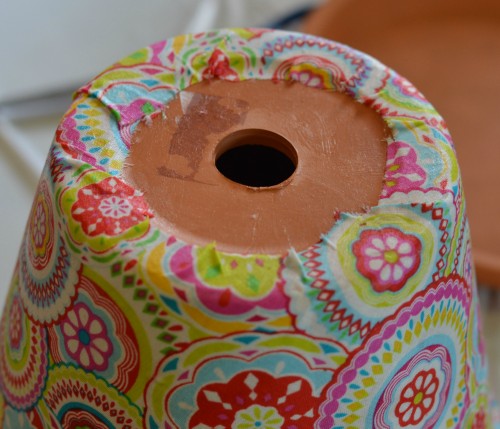 I mod podged the little I left on the bottom.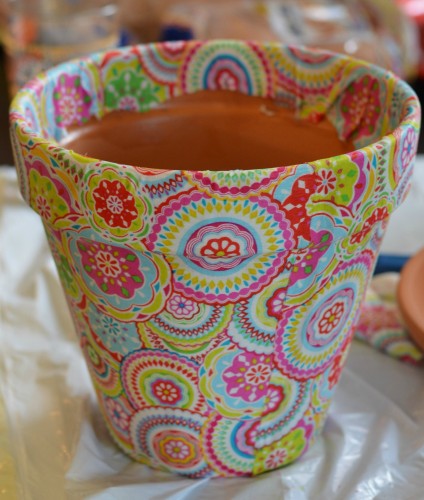 Then Mod podged what I left on the top over the sides. ?I left more on the top so the fabric would go below the line of where the dirt would be.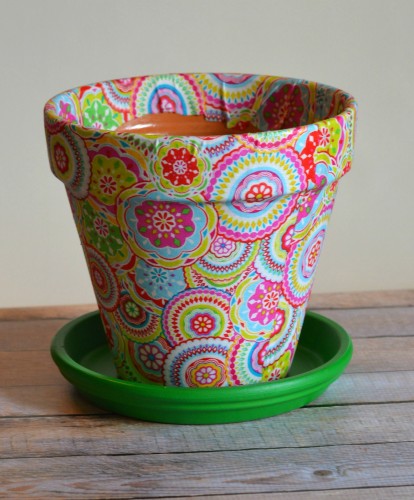 I painted the bottom saucer green and put a water resistant sealant on it so that the water wouldn't fade it or hurt it.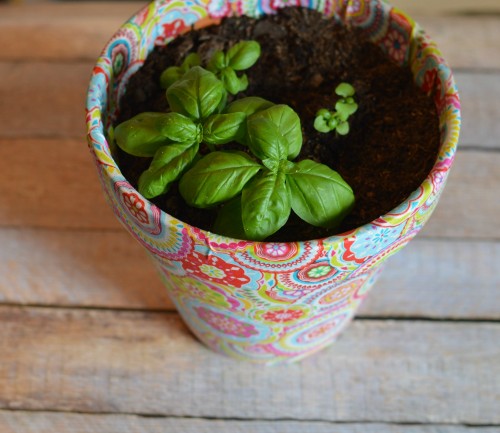 I then added the basil that I had growing from my Gro-able. ?It was easy to transfer to this pot and the basil seems much happier in its new decorated pot!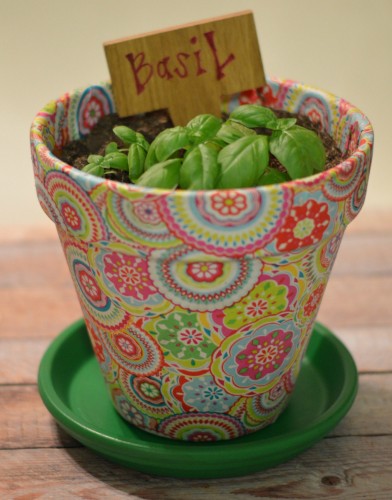 This is also a great gift idea if you have a friend that likes plants or gardening! ?They will love this fun and festive pot and the herbs in it can be a gift that keeps on giving! ?The Miracle Gro Gro-ables made this such an easy and funny project!