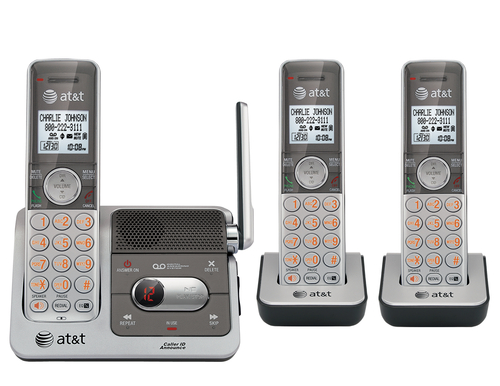 I know quite a few people who have cell phones only.   In fact, it's the new trend. Just ask anyone under 30 for their home phone number and they may look at you funny.  I, on the other hand, still have to have a land line phone in my home.  Call me old fashion but I'm just more comfortable talking on a landline when I'm home.
For the last month, I've been testing out the ATT CL82301 three-handset phone system… and  since I love the idea of having a phone in almost every room, this has been working out quite well for us!  When we first moved into this house, I noticed we didn't' have a phone jack in every room which limited where we could set up a phone, but with the CL82301, that is no longer an issue.
The CL82301 offers versatility and has the capability to expand up to 12 handsets.  Each handset has an on board speakerphone and only requires one phone jack. It also has a great feature that announces incoming calls ( Caller Announce) and whats on the caller ID (Caller ID).  I'm not always within reach of the phone so it's nice to hear the phone announce whose calling.  No more need to stop what I'm doing and get interrupted by telemarketers.  This has been one of my favorite features.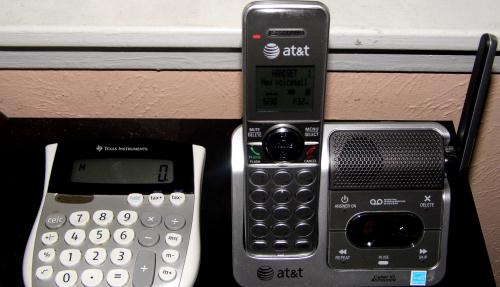 I also work from home so another feature that works great for me is the handset speaker phone option.  I can listen in on meetings and talk hands free while doing other tasks.
The system also includes an answering system which is completely digital and allows you to record outgoing messages and save incoming messages.  The screen displays how many messages you have, and you simply press play to instantly start playing back messages.   Much more easier than having to call a number to retrieve messages.
If you're like me and stuck on having a landline, the ATT CL82301 three-handset phone system will definitely get the job done and perform!  It has all the features you could ever want in a phone.  Be sure to check out all the other great features, and learn more by visiting AT&T's website.
BUY IT:
Available at telephones.att.com and at major retail stores such as Target, Staples, Office Max and others.
MSRP: $79.95
I was provided with a product sample in order to facilitate this review. All opinions are my own.