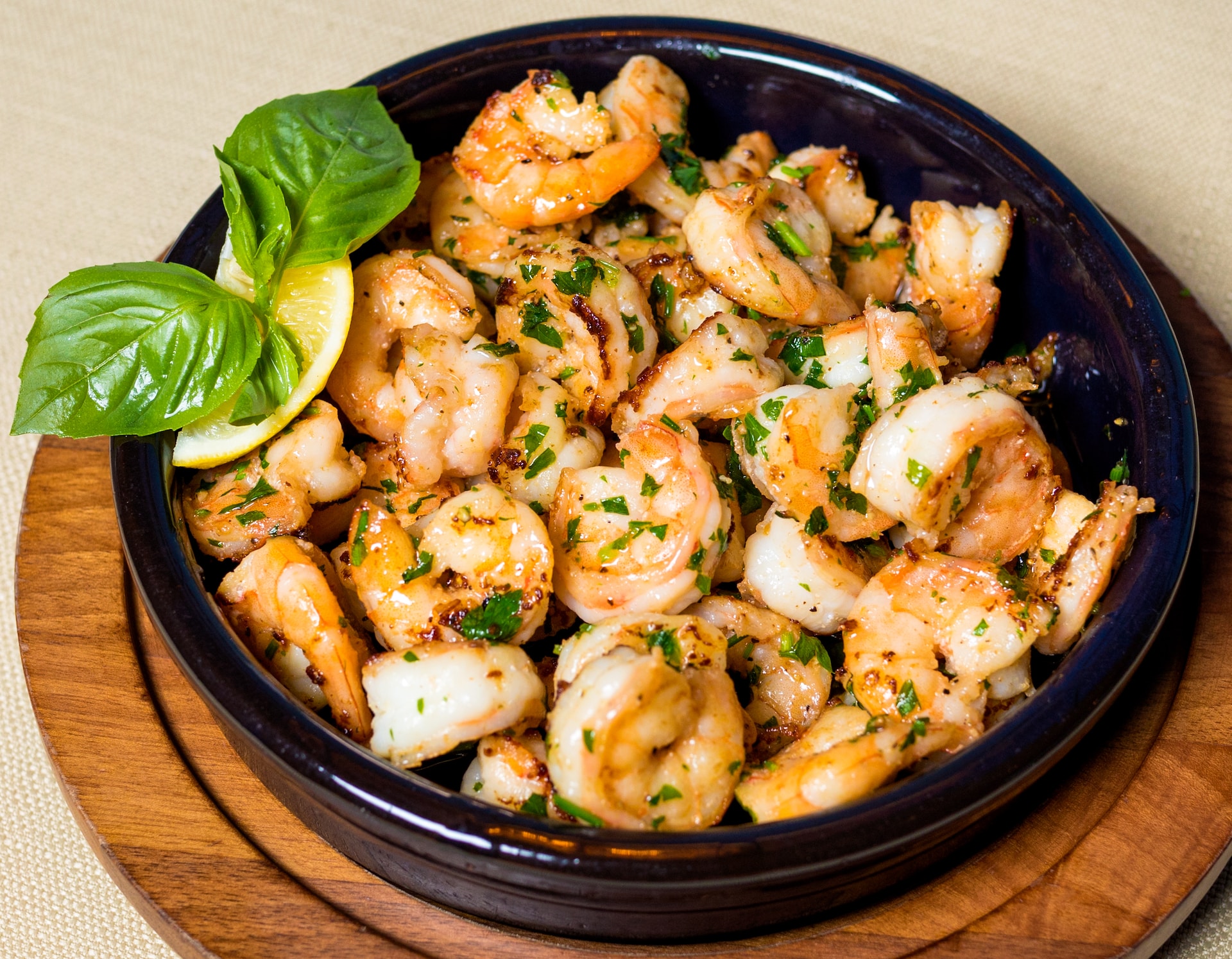 Shrimp is one of the most beloved and versatile seafood ingredients across cuisines worldwide. Their sweet, briny flavor pairs beautifully with a variety of seasonings and cooking methods, making shrimp an easy protein to incorporate into weeknight dinners, elaborate entrees, and party appetizers alike. 
When cooked properly, shrimp offers a tender and juicy bite bursting with flavor. Their quick cooking time also makes them an ideal choice for busy home cooks. Simply sauté, grill, or broil shrimp for just a few minutes per side, and dinner is ready. 
Beyond their convenience, shrimp also offer numerous health benefits. They are an excellent source of protein, providing over 20 grams in a 4-ounce serving. Shrimp are also low in calories and fat while being high in vitamins and minerals like selenium, vitamin B12, and astaxanthin. 
With endless possibilities for preparing shrimp, it can be hard to choose just one recipe. From skewers and tacos to pasta and stir-fries, here are 8 delicious shrimp dishes you can't say no to:
Shrimp Skewers on the Grill
Nothing says summer quite like food cooked over an open flame. Shrimp skewers are a backyard grilling staple, with the high heat of the grill imparting a lovely char while locking in moisture. Metal or wooden skewers can be used, just be sure to soak wooden skewers in water for 30 minutes prior to grilling. 
Thread peeled, deveined shrimp onto skewers and coat with a marinade of olive oil, lemon juice, garlic, and your favorite herbs and spices. Grill the skewers over direct high heat for just 2-3 minutes per side. The shrimp will turn opaque and develop grill marks when ready. Serve with grilled vegetables or a bright chimichurri sauce.
While this recipe is for those looking for a quick reference or more freedom in flavor customization, if you're looking for a detailed guide, check out this recipe for making the perfect shrimp skewers on the grill.
Cajun Shrimp Tacos
Tacos are a perfect vessel for showcasing bold, dynamic flavors. For these Cajun shrimp tacos, shrimp are sautéed in a spice blend containing the iconic flavors of Cajun cuisine – cayenne, paprika, garlic, and onion. The spicy shrimp gets tucked into warm corn tortillas and topped with crunchy cabbage, avocado, and a tangy crema. 
The combination of textures and bright, acidic flavors helps cut through the richness of the shrimp. Serve with lime wedges for squeezing over the top. This is a fun taco night recipe the whole family will love.
Shrimp Scampi Pasta 
Buttery, garlicky shrimp scampi is a restaurant favorite for good reason. Fortunately, it's easy to recreate at home as a special occasion meal or even a weeknight dinner. Sauté chopped garlic in olive oil and butter before adding shrimp to the pan. Cook briefly until the shrimp are pink and cooked through.
Toss with linguine or spaghetti along with lemon juice, white wine, parsley, and grated Parmesan. The sauce clings to the noodles, infusing them with delicious flavor in every bite. Serve with crusty bread to soak up the garlicky goodness.
Coconut Shrimp Curry
For a taste of Southeast Asian flavors, try this coconut shrimp curry. Sauté aromatics like ginger, garlic, and Thai red curry paste before adding coconut milk and shrimp. Simmer until the shrimp are cooked through, and serve over jasmine rice. 
The creamy, mildly spicy coconut curry sauce pairs perfectly with the plump, tender shrimp. Customize the curry to your taste by adjusting the amount of red curry paste. Garnish with chopped cilantro and lime wedges.
Shrimp and Grits
A Southern breakfast classic, shrimp and grits make for a satisfying dinner entrée too. Cook grits according to package directions until creamy and thick. Sauté shrimp with bacon, garlic, and scallions, then stir everything together with reduced chicken broth.
The rich, smoky flavor of the bacon complements the sweet shrimp and creamy grits. Top with chopped scallions and sharp Cheddar for the complete experience. Shrimp and grits are ideal, with a side salad to balance the richness.
Shrimp Fried Rice
Takeout shrimp fried rice is tasty, but making it at home lets you control the quality of ingredients. Start with chilled, cooked rice—this prevents the rice grains from getting mushy. Cook the shrimp first, then set aside and add beaten eggs to the pan to scramble. 
Add back the shrimp with rice, soy sauce, sesame oil, frozen peas, and scallions. The key is to cook everything over very high heat while continually tossing and stirring. This allows the rice to fry up into separate grains while absorbing the delicious flavors.
Shrimp Ceviche 
For a light appetizer or meal, try this refreshing shrimp ceviche. Dice raw shrimp and combine with tomato, onion, cilantro, jalapeño, lime juice, and olive oil. The acid from the lime "cooks" the shrimp, turning it opaque after about an hour in the fridge. 
The end result is a bright, citrusy dish with a nice kick from the jalapeño. Scoop the ceviche into lettuce cups or serve with tortilla chips for a no-cook meal full of flavor.
Shrimp Boil
A shrimp boil is the ultimate summer feast. Corn, potatoes, sausage, and seasonings join shrimp in a big pot of boiling, seasoned water. Dump everything onto a newspaper-lined table and dig in with your hands.
The blend of spices like Old Bay gives fantastic flavor to the shrimp and vegetables. For a smaller scale boil, use a large pot on the stove or make packets wrapped in foil for the grill. A shrimp boil takes some effort but is well worth it for a fun, hands-on meal.
Shrimp Banh Mi
For an Asian-inspired sandwich, try this flavorful shrimp banh mi. Marinate raw shrimp in a blend of soy sauce, lime juice, minced ginger, and garlic. Then grill the shrimp until opaque and cooked through, about 2-3 minutes per side. The marinade infuses the shrimp with aromatic flavor.
Build the banh mi by layering the grilled shrimp on a toasted baguette along with pickled carrots, cucumber slices, cilantro, and Sriracha mayo. The variety of flavors and textures mimics those found in the classic Vietnamese street food.
The shrimp provide protein, the pickled vegetables offer crunch, the cilantro adds freshness, and the Sriracha mayo ties everything together with a spicy creaminess. This shrimp banh mi makes for a satisfying sandwich with globally inspired flavor.
Conclusion
From the grill to the stovetop, shrimp are one of the most versatile ingredients to always have on hand. Their convenience, nutrition, and amazing flavor in endless preparations make shrimp dishes you simply can't refuse. With this variety of recipes, from skewers and tacos to curries, pasta, and boils, you'll never get bored cooking with shrimp.