?
?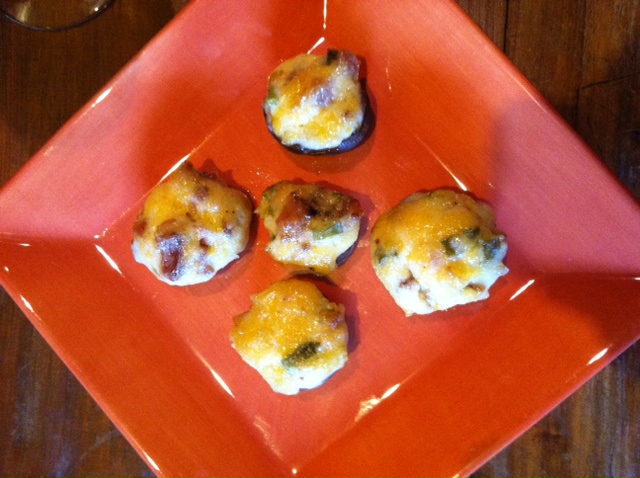 I just acquired a new cousin in my family this past September. Katy married my cousin Paul in a beautiful country wedding in central Illinois. I was the most excited about this union. I admire and aspire to be just like Katy. She is everything I imagine would make a great wife, and that?s mostly because she is an outstanding human being too. She is kind, great with kids (especially considering she has nine siblings), can sew entire articles of clothing and blankets, was a circus performer, and an amazing chef that can cook just about anything.?
One of her many treats that I have gotten to experience is her fabulous stuffed mushrooms. Whenever Katy would bring them over I would stand by the big serving tray, and try to nonchalantly eat them the entire time. I?m pretty sure I ate half a tray once; I think the rest of the family is starting to catch on.? So at the last family gathering I got up the nerve to ask Katy for her mushroom recipe because not only are they the most delicious food I?ve ever eaten, but I hope to have some of? her super-wife powers rob off onto me to use when I am someone?s better half. Here is the recipe to the most magical mushroom dish.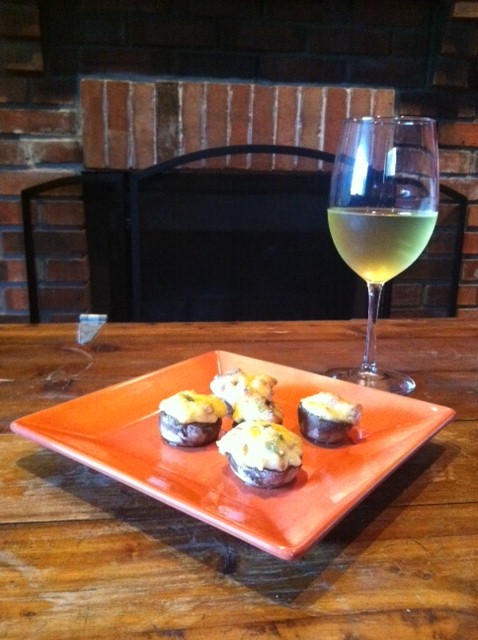 ?
Ingredients:
2 Large cartons of white mushrooms
1 ? c. Mayo
1 c. Cheddar Cheese
1 bunch green onion
1 ? lb. bacon ? cooked and crumbled
Supplies:
Baking sheet
Measuring cup
Mixing bowl
Big spoon
Frying pan
Specula
A pretty display tray
Directions:
Clean and dry the mushrooms onto paper towels. Pull out stems on the mushrooms. Fry the bacon in a frying pan on stove top, and then crumb the crispy bacon into a large mixing bowl. Add all remaining ingredients into a large mixing bowl with crumbled bacon and combine until everything is mixed evenly. Then take the mushrooms and stuff each one with the mixture in the mixing bowl. Place the stuffed mushrooms onto baking sheet. Once all mushrooms are stuffed and placed onto baking sheet put them in the oven at 350 degrees and bake for 15 to 20 minutes. Once done baking place mushrooms onto decorative serving tray and serve to guests!
?
Author Bio:
Kristine Esser is very much in love with all things art, and is mildly obsessed with movies. When she is not watching every movie she can get her hands on she is constantly baking, walking her dog, and writing about scarves for her day job.