As a child, you likely heard the phrase, "Eat your vegetables!" more than once. But now that you're an adult, you can eat whatever you want to, right? Well, you can, but without a healthy diet, you likely won't feel your best.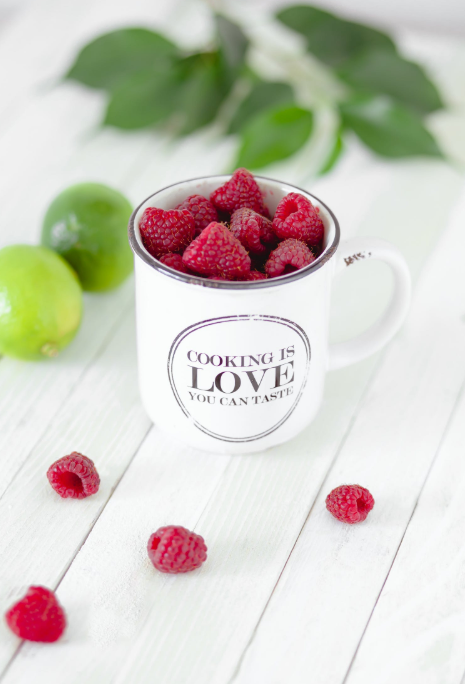 If you plan to boost your energy levels, you need to incorporate more fresh foods into your diet. Here are seven ways you can do it — and none of them mean you have to eat foods that lack flavor or flair.
1. Fill Half of Your Dinner Plate with Veggies
Look at your dinner plate as if it's a clock. From noon to the midpoint on the hour, yours should read, "Vegetable-O-Clock." Strive to fill half of your space with veggies at every meal.
This eating style doesn't mean you have to resign yourself to salads. You can roast seasonal harvest vegetables to get in the spirit of fall. Alternately, start your meal with a cup of vegetable soup. Some research indicates beginning with a clear broth can help you eat more moderately overall.
2. Add Fruit to Your Breakfast
What tastes better than cereal with almond milk and sliced bananas? Not much! Start your day with filling fiber and phytonutrients by adding fruit to your morning meal. You can also try tossing a handful of berries and oats with yogurt to make an impromptu parfait. Use a nondairy variety if you embrace a cruelty-free lifestyle.
3. Have an Apple for a Snack
When the 3 p.m. doldrums hit, do you reach for a sugary soda? If so, you set your blood sugar up to crash, leaving you feeling worse. Instead, opt for a piece of fruit. If you still end up feeling famished in an hour, try making your go-to snack something like carrot sticks with hummus dip instead. The protein in the chickpeas will keep you sated longer.
4. Make Friends at the Farmers Market
Did you know that your kale and cucumbers start losing 30% of their nutrients only three days after harvest? If your supermarket trucks in their produce over long distances, you're not getting the most significant nutritional benefits. Instead, patronize your local farmers' market. Many of the wares came out of the ground recently and are chock-full of vitamins and minerals.
5. Replace Sandwich Meats with Produce
Did you know that eating more vegetables can strengthen your teeth? Crunchy crudités work like natural toothbrushes, scraping plaque-causing bacteria from surfaces. This bonus is more important than one may think — poor oral hygiene can lead to a slew of adverse health outcomes, including cardiovascular disease.
Additionally, consuming processed sandwich meats can increase your risk of certain cancers significantly. Ditch the ham and replace it with arugula or Swiss chard. Your digestive system will thank you!
6. Take a Cooking Class
It's difficult to incorporate more fresh foods into your diet if you don't know how to prepare them in tasty ways. Fortunately, many local community centers offer cooking classes. Sign up with a friend and learn how to whip up various dishes you can freeze and take for a workday lunch.
7. Throw a Tasting Party with Friends
Another way to expand your culinary repertoire while having a blast is to invite your friends to a tasting party. Try out recipes like easy cheese fondue, and have each guest bring an exotic vegetable to dip. Take turns hosting — if you make it a monthly event, you can look forward to future foodie adventures.
Eating Fresh Means Eating Healthier
If you want to improve your diet, eating more fresh foods is one way to benefit your health. You'll look better and feel terrific!