Clean or replace the carpets
If you own your new home, you will definitely want to have your carpets cleaned or replaced. The Mayo Clinic says, "Carpeting can be a reservoir for allergy-causing substances (allergens) that trigger asthma. Carpeting in the bedroom can be especially problematic because it exposes you to carpet dust throughout the night. Hard-surface flooring such as vinyl, tile or wood is much easier to keep free of dust mites, pollen, pet dander and other allergens. Steam cleaning carpet on a regular basis can help reduce the presence of dust mites and other allergens in your home. If that isn't enough, replacing carpeting with hard flooring may be a good idea." This is the main reason why someone might want to replace the carpets, but if you do not have the budget or do not want to replace carpets before moving in, just make sure you give them a great steam clean to clean them well.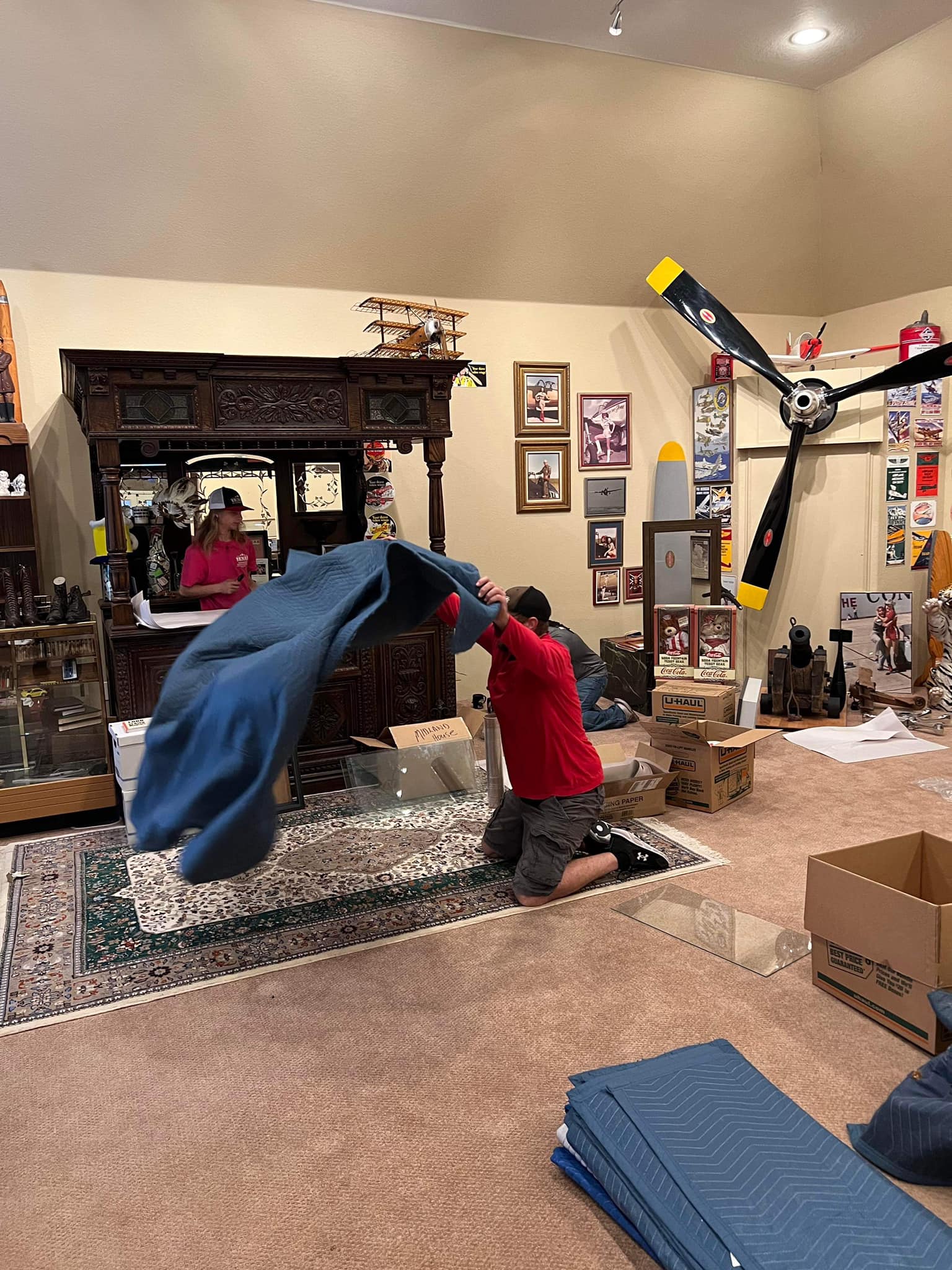 Do home improvements before moving in
In addition to carpet (if you are replacing them), you might want to do other home improvement projects before moving in. Why would you want to do them before moving in? Well, most home improvement projects create a lot of dust and you definitely would not want that all over your furniture. Try to do home improvements before moving in, to make it much easier and cleaner on you.
Give the house a full deep clean
Next tip: give the house a full deep clean. I believe that there is no way to get to know a home better than giving it a good clean. Start with the top floor and clean everything from the fans to the walls, windows, and floors.
Hire movers
If you are not up to doing a full move by yourself, consider two things: ask friends and family members to help you, or hire movers. Hiring movers is the best way to not stress during a move. Plus, you won't break your furniture, hurt your new (or old) home, and most importantly, you won't hurt yourself. If you need a reputable mover with a lot of experience and a service-focused mindset, contact West Texas Master Movers LLC. They specialize in residential and commercial moving Midland TX, packing and unpacking, storage solutions, packing supplies, and so much more. With over ten years of experience, owners Valerie Rodriguez and Joshua Vela pride themselves on the intention to provide the best customer service when it comes to relocating your home or business. They always provide attentive customer service and competitive prices. They say, "With years of professional moving experience under our belts, you can trust that we will take care of your belongings and safely move them from one location to the next. Our mission is to take a load of stress off your shoulders while you spend more time focusing on the more exciting and important parts of the move. We offer moving services, hauling services, post-moving clean-up, and tv mounting services to make your move a breeze. Reach out to us today for top-quality moving services in Midland, TX, and nearby communities.
Take time off work to get settled in
A move is not only time consuming, but it is a lot of work! Take time off work in order to get settled in. If you are unable to do this, then at least block off your nights and weekends for a while so that you are able to get things cleaned, organized, and put together. It feels so great once you get settled in!
Update your address
Finally, before you move, you definitely need to update your address. Go through your list and update your address with any banks, doctors, and insurance companies. Also, update your address through USPS. Last but not least, send a "we moved" card to all of your friends and family members, so that they can update your address directly. This will help make the transition much easier!