Father's Day is literally right around the corner, and for many of you that means trying to find the perfect dad gift. When it comes to gift giving, there are many options depending on one's personality. So many options that sometimes it can become overwhelming. However, when in doubt, you can never go wrong with personalized custom jewelry. Personalized gifts shows someone just how much you care about them. Instead of a plain ole tee shirt with a corny saying, why not give them a gift that you had customized. Out favorite place for customized jewelry is JoyAmo which has lots of jewelry options that will definitely prove your love.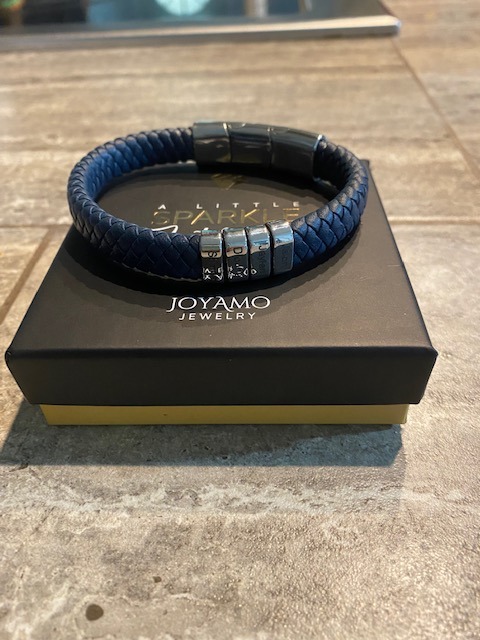 Speaking of love, if you follow my blog, you know that I recently featured some amazing pieces for Mother's day that I am still in love with. I can't begin to tell you how many compliments I still get. I tell ya, you will not be disappointed . Ok, enough about me, it's about the Dad's on this post. For the guy in our life, I was able to review a men's leather bracelet, with all four of our names printed on it. I knew it looked nice online, but boy, this bracelet is amazing in person. Not only is it the perfect gift for Father's Day it can be a gift for any other occasion.  The band is super cute, and will be comfortable to wear year round. I love this bracelet for him because, it is something that my husband will always have as a reminder letting him know he's loved and that we are always with him regardless of where he is or going through.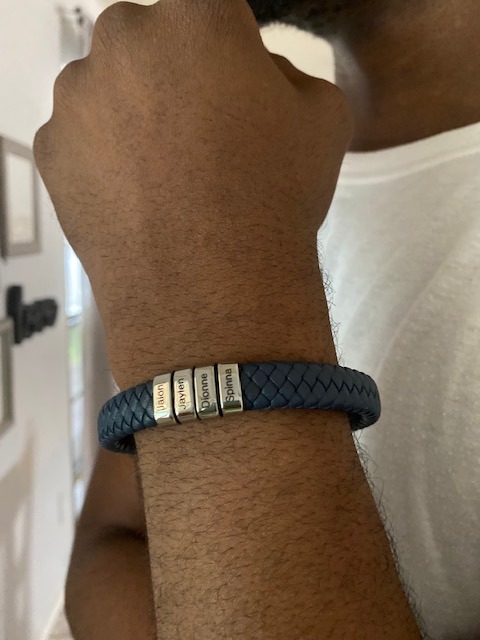 JoyAmo Custom Name Necklaces & Jewelry has you covered for the perfect gift Dad will always be able to cherish. They are fitting for just about any occasion in fact and have some great choices for a grandad, uncle and brother.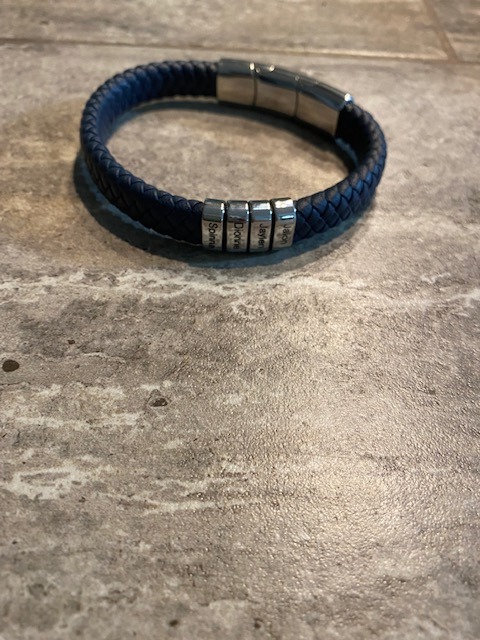 You can customize this leather men's bracelet stainless steel by choosing the color of the leather band (black, brown, or blue) and you can add up to 10 engravable name beads. We chose blue. The prices are also reasonable, especially for the quality you receive. So, why would you give the person you love the most something that anyone can go and buy. Give them something as unique as your love is for them.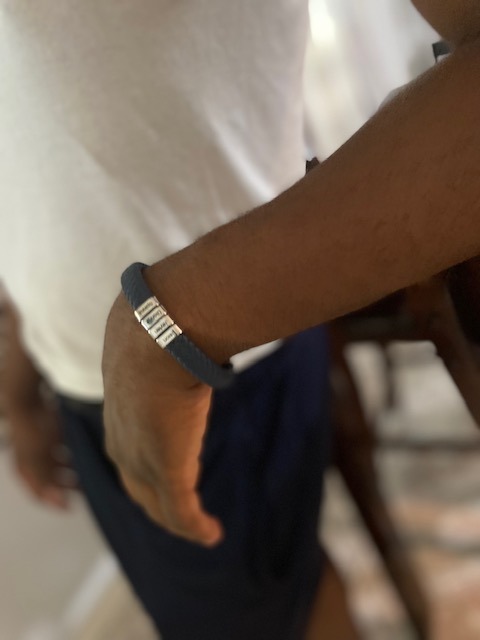 JoyAmo's combination of genuine black leather and stainless steel results in an outstanding collection of unique personalized bracelets for men that suit all ages and styles. Men's bracelets are the perfect accessory to elevate any look and complete any outfit.
These are all beautiful in themselves and would be the perfect gift for any man. Check them out and see why I love this bracelet so much.