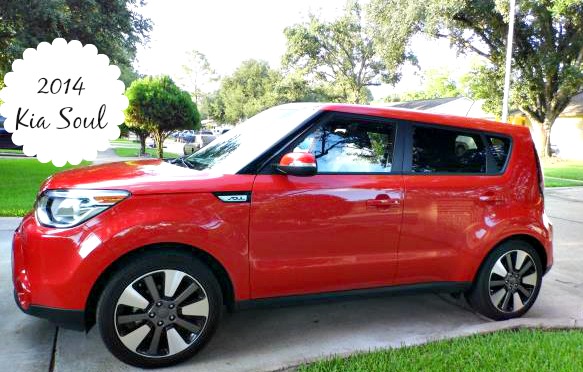 A few weeks back, my family and I headed out for a mini family vacation to San Antonio, and with all of the things we saw and the delicious food we ate; my favorite thing of the entire trip was our car?the 2014 Kia Soul! When Drive STI? delivered the car, I'm sure they noticed the smile on my face. They must have known that red is my color because the car I received was a bright Inferno Red!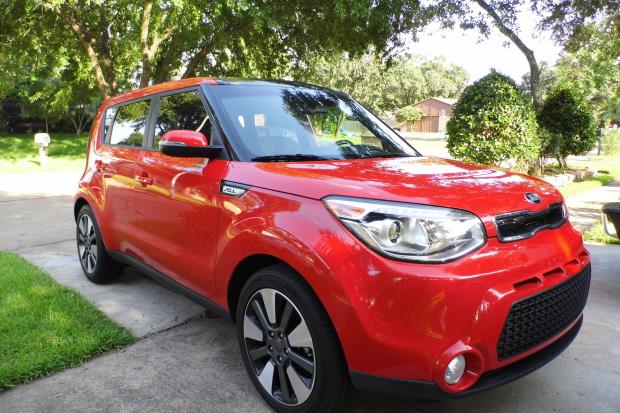 We got to test out the Kia Soul for a few days and it turned out to be the perfect road trip car, but I can totally imagine running around town doing errands and getting the kids to football practice in it as well.
I must admit however that I was a little nervous when I saw it up close?how was our family of four going to fit comfortably in that compact car for the long drive? But in actuality, the car was roomy and comfortable, and even my growing teenager had lots of space thanks to the great headroom. My husband is also 6'2? tall and he have ample leg and head room as well. We were definitely riding in comfort thanks to the cooling systems in all the seats and in the steering wheel?a must for driving through Texas in the summer!
I also liked that the 2014 Kia Soul has a Smart Key Remote. I absolutely love this because I can have my key in my purse or pocket and easily get in and out. Not having to pull the keys out is so very convenient.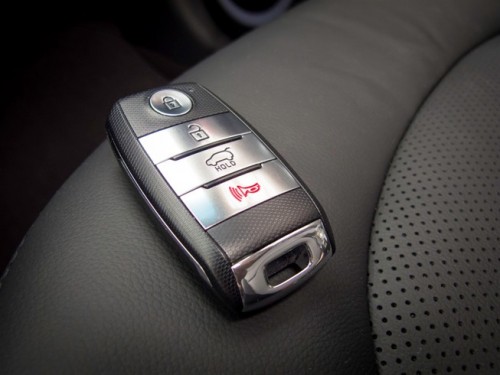 Just have it nearby, press the button on the door handle once to unlock the driver?s door, twice for the other doors.? Once you're in, use the Push-Button Start in the car to get going.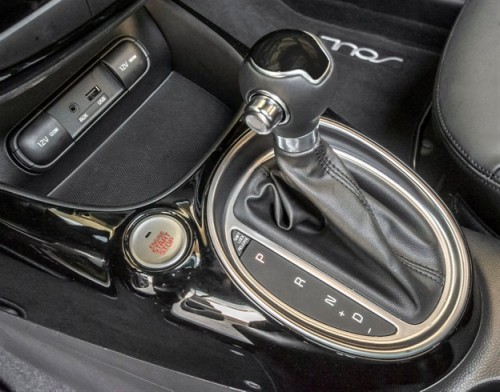 Aside from the luxury interior and premium leather seats, one of the greatest things about the Kia Soul is the great gas mileage. We were right around the Kia Soul average throughout our trip, with 23 miles per gallon in the city and 31 on the highway. It was so nice to not have to pull over for gas every few hours! Plus, the dashboard features a monitor that tells you exactly how many miles you can go before you run out of gas.

Since I have a tendency to over pack ( according to my husband) I was a bit doubtful all of our belongings would fit into the trunk space since I may have over packed just? little. But – we managed to make it all fit since the Soul is equipped with several other compartments for additional storage.
?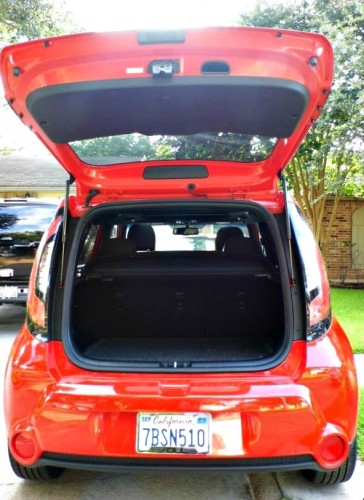 That was a pleasant surprise and if I ever needed more space, the base and compartments can be removed entirely. Just what I needed to know! So if I were just running around town and getting groceries, the trunk space would be more than adequate. Another plus is that the back seat goes down if there are no passengers.
Back up camera ? I'm not sure if all newer cars come equipped with this but this cannot say enough about the the back up camera. It is definitely a MUST have feature in any car I consider.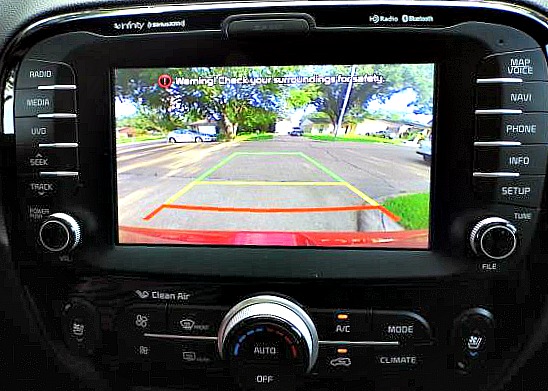 Power Folding Mirrors ? this is another one of my husbands favorite features. When we go out now, he always tells me to fold in the mirrors. I have to do it manually to it sometimes get old.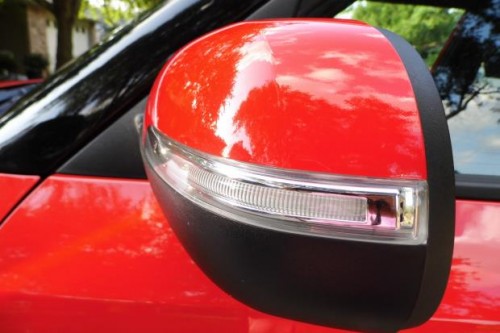 With these however, the mirrors fold in automatically when you lock the car up. This is definitely a feature we both benefit from. If we had power folding windows , he could keep them protected and I wouldn't have to be bothered with him constantly asking me to fold them.. Win! Win!

The 2014 Kia Soul comes with lots of extra gadgets to make everyone happy?I loved the Sirius Satellite Radio and Bluetooth connectivity so I could have great music and make hands-free calls throughout the trip. My kids loved all the outlets so they could charge their gadgets and stay entertained on the drive. And my husband was a huge fan of the built-in voice-command navigation, which definitely came in very handy and got us out of sticky situations a few times. The GPS system even remembers addresses, so there?s no need to type it in twice. The fully equipped steering gives you lots of features to make your drive easier and the touch screen panel gives you the convenience of accessing features with a simple touch.
Overall, the Kia Soul was sporty, stylish, and practical and definitely exceeded my expectations. For everything you could want in a car and more, check out the 2014 Kia Soul!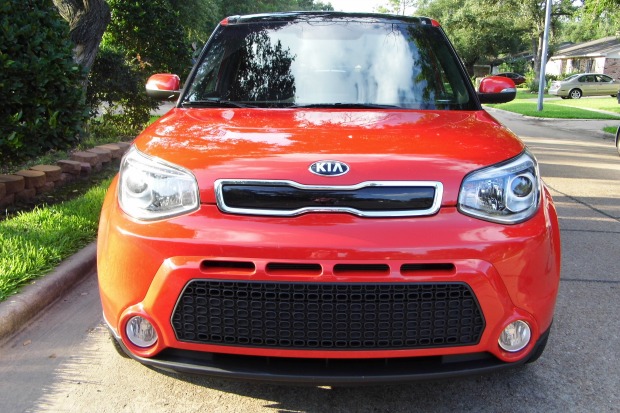 I really enjoyed this car and many thanks to the people at KIA and STI for the allowing me the opportunity to try it out! Did you know that the The Kia Soul was named one of the?10 coolest cars under $18,000?by Kelley Blue Book???
Wanna know more? Head over to kia.com for more info on all the great features the 20014 Kia Soul has to offer.
?The Kia Soul was provided for our use and we were under no obligation to give it a positive review, all opinions are our own. No compensation or material benefits were exchanged.