Memories are made on the road as the family fills the car to see wonders of the countryside. But before those memories are made, patience is often tested with so many people in a confined place. Make the most of your family road trip this summer with these 10 tips to turn the trip from a mishap to a miracle: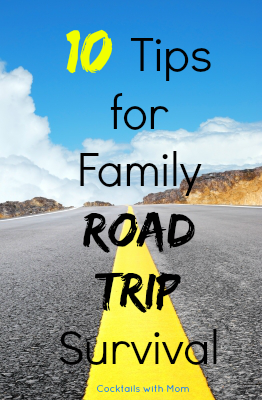 10 Tips for Family Road Trip Survival
Plan together. Get your kids? input on where they want to go and what they want to see. If one of your kids loves dinosaurs, look for a dinosaur museum on the route. If another child loves swimming, plan a stop at a waterpark.
Check out the car. The easiest way to a road trip disaster is for your car to break down on your journey. Take your car for a quick checkup before your trip to find out about any potential issues and get them fixed before they put you and your family on the side of the road.
Give history lessons. Your kids will appreciate your destinations more if they have a general idea of why it is important. If you?re visiting a historical attraction, give your kids a short age-appropriate lesson beforehand so they understand the significance.
Give everyone a bag. Avoid backseat squabbles by giving each child their own bag of books and toys for the car. Pack a mixture of old toys and special new toys just for the trip, which can be opened when the boredom starts to set in.
Pack snacks. An essential part of road trip fun is good snacks, so make sure you pack a variety of things to munch on. Granola bars, trail mix, string cheese, and fruits and vegetables are healthy snacks that can be easily eaten on the road.
Mix screens and screen-free time. Tablets and smart phones can be lifesavers on long drives, but don?t forget to enjoy screen-free family time as well. It can be helpful to set boundaries at the beginning of the trip so kids know just how much screen time they are getting.
Plan stops. Everyone needs to stop and stretch their legs, especially kids. Plan some stops along your route?even a quick stop at a park or rest stop can make a big difference.
Have a plan, but don?t stick to it. Being organized and having your stops and plans mapped out can be very helpful, but don?t feel the pressure to stick to your schedule exactly. After all, you are on vacation and should be relaxed so you can enjoy time with your family.
This post is in partnership with Patrick Cadillic.