The heat of summer can put a lot of pressure on your car, especially during a time of year when lots of people hit the road for summer road trips. Make sure your car can keep up with all your fun summer plans by following these five tips for summer car maintenance: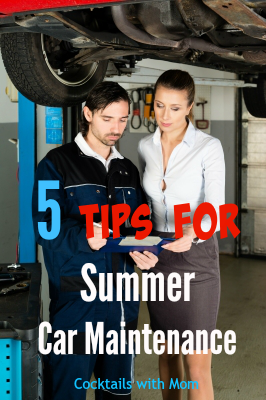 5 Tips for Summer Car Maintenance
Winter driving, especially in areas with lots of snow and ice, can cause damage to your car and lead to a buildup of residue from ice-melting chemicals. Give your car a good wash, especially in the undercarriage, to remove the winter grime and buildup.
With every 10-degree increase in temperature, tire pressure changes up to two pounds per square inch, which means your tires will be changing drastically as the weather gets warmer. Make sure they are in good driving condition by using a pressure gauge or stopping by the tire store for a check. Tires that aren?t properly inflated lead to worse gas mileage and can wear down more quickly.
Because warmer weather can cause cars to run even hotter, having enough chemicals to control the car?s temperature is very important. Check your car?s coolant levels and take it to a mechanic to get topped off if needed.
Oil changes are recommend every 3,000 to 5,000 miles, but especially before a long trip or a strenuous drive for your car. Changing the oil is particularly important if your car sat still for much of the winter, because the oil can pool in the cold weather and become ineffective.
Experts recommend changing your car?s air filters every 12,000 miles, or more often if you regularly drive in lots of traffic and smog or on dirt roads. Air filters can get clogged during the winter, which can lead to unclean air in the cabin and debris entering parts of the engine. Give your car a fresh start for summer with new air filters.
With just a few steps of simple maintenance, your car will be ready to safely hit the road this summer.
This post is in partnership with Antioch Chrysler Dodge Jeep.