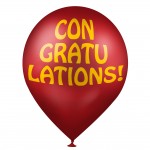 ?
It's been a great few weeks of contests during the Spring Fling.? Here are the first round of?winners thus far but there are many more to come so stay tuned.? Winners have been notified.
Free Agent Go Portable Drive
Comment #314? Jesse Keel said:
?Strawberry Kitty Gift Set
Comment #:?89Kristi C?
IsaBelt Giveaway
Comment#2 Tatjana
Restaurant.com?(4 winners)
Comment#123? Susan S.
Comment#114 MomzNite
Comment#60?Princess
Comment#177 Lou Lou
PAAS Egg Decorating Kits
Commetn#37 Amy H
The Grill Topper
Comment#59 Annette D