Recently, shocking pictures emerged of Kristen Stewart kissing and getting too close with Snow White and The Huntsman director Rupert Sanders, who is married with two children. She promptly issued a public apology, saying she loved Robert Pattinson and couldn't say how sorry she was for hurting him.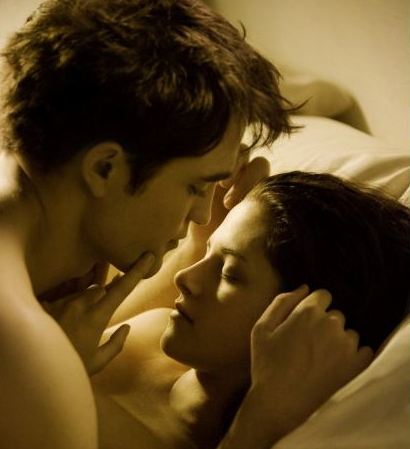 This makes Kristen a rare being; a female cheat. If you are a die-hard Twilight saga fan like me, you love Kristen and Robert together, both on-screen and off. Although I admit it's quite silly, but I took the news of their 'maybe' break-up rather seriously. It broke my heart reading the news that Rob had moved out and they were now fighting for their dog's custody. Later news emerged that they were still talking and might get through the affair and stay together.
I hope with all my heart that this is true. Here are three reasons I desperately want them to stay a couple:
They look so cute together! Maybe it's just because I've seen them as a couple in the Twilight movies; I just don't want them to part. In my head, it's like they belong together. Whenever they attended events or news conferences together, they looked like the ultimate couple and they doted on each other. Seeing them together kept the fantasy alive that love actually exists.
They're the Twilight couple; Edward and Bella. They'll stay together for eternity like in the movie. It might just be my over-emotional attachment to the Twilight saga, but still, I can't bear to see them apart.
Everyone makes mistakes; she made one and she is sorry. Give her a chance Robert, please! I don't believe in the statement "Once a cheater, always a cheater". I think people learn from their mistakes and Kristen will learn too. More than a few people realize that they have something precious when they actually risk losing it. Fans of Robert are calling Kristen a "Trampire", but one mistake doesn't define who she is. We all make mistakes in our lives, but unlike Kristen, we're lucky our mistakes aren't broadcast all over the world.
Are you a Twilight Fan?  Are you routing for Kirsten and Robert?  Do you really care?  What are your thoughts?