I participated in an Influencer Activation on behalf of Mom Central Consulting for STAINMASTER. I received a promotional item as a thank you for participating.
Families with pets, listen up! Today I?ll be sharing with you something super awesome that will lessen your pet-induced headaches.
First, let me tell you about our labradoodle Matty.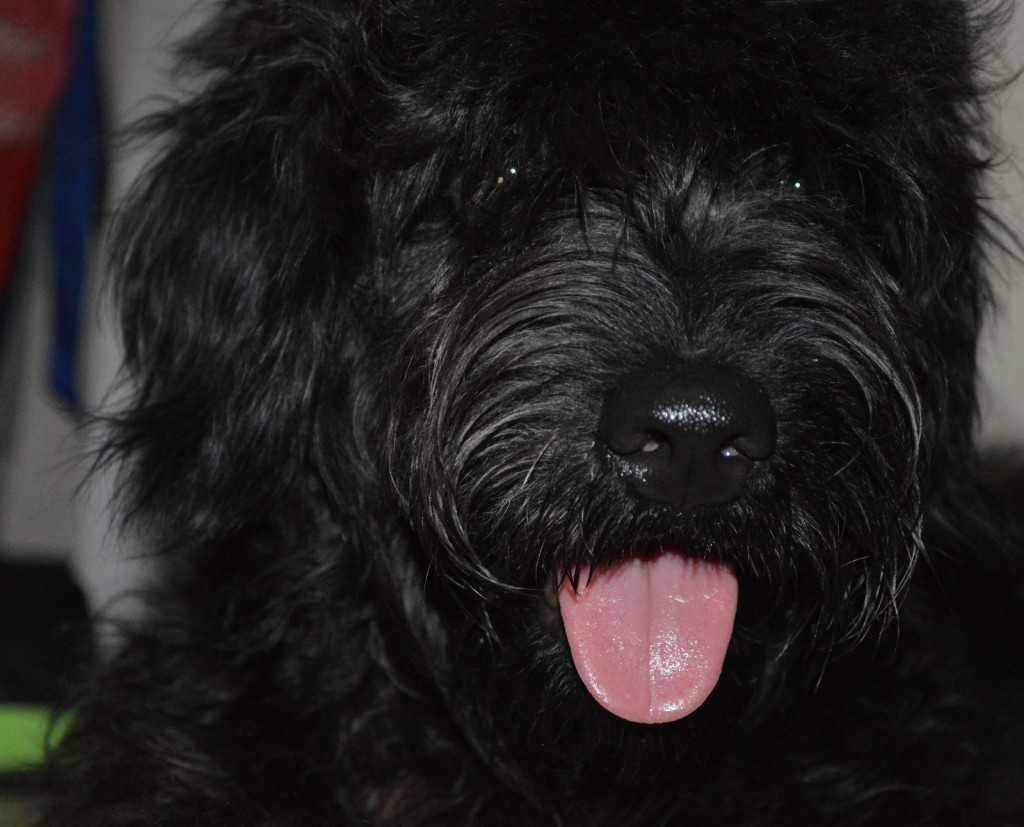 This is him.
My husband and I got him a couple of months after we got married, and he?s not just a family member, he?s a constant source of happiness in our lives. After all, HAPPINESS STARTS WITH A WET NOSE AND ENDS WITH A WAGGING TALE, doesn?t it?
We went to great lengths training him to be house broken, and being the smart darling that he is, he did his best to conform to the rules. Unfortunately, dogs will be dogs and accidents will happen every now and then. With the peeing and the pooping and shedding and scratching, our living room carpet looks like a warzone sometimes.
?And don?t you just hate the smell of dog pee on your carpet? I certainly do. It gives me the worst kinds of migraines. Matty loves to frolic around our living room and [accidentally] make a mess on the carpet that leaves unsightly spots. We had to change our carpet because the sight of the stains just makes me cringe every time.
Because of this, I even resorted to pet shaming just to get my point across!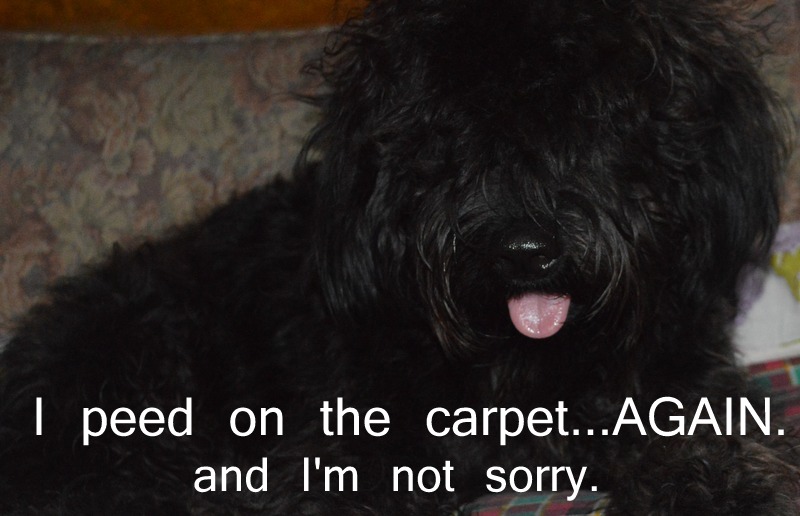 Luckily, I recently learned about something every pet owner should have: STAINMASTER?s PetProtect. Not only is it the answer to my woes, it helps unshame Matty too!
Here are the reasons why we think PetProtect is definitely a godsend:
Bye bye pet odors! Dog owners will agree that even though we love our dogs to death, the worst thing about having a pet is when guests come over and your house smells like wet dog. The STAINMASTER PetProtect Carpet System prevents spills from soaking into the cushion, helping to reduce odors after you clean it.

No more stains! Alas! I can heave a sigh of relief now knowing that I can scrub at the carpet with strong detergents and the color remains the same and doesn?t fade. No more of those unsightly stains that make me cringe!

Hair be gone! Labradoodles make awesome pets, unfortunately, they shed. Aside from vacuuming, I also need to scrub it beforehand to loosen up the pet hair stuck in the carpet. But with STAINMASTER PetProtect, pet hairs are easily released upon vacuuming, so it shortens cleaning time tremendously!
Need more information about this awesome product? Check out their website at stainmaster.com. And also be sure to check out their Facebook page for more cute and funny #UnShameYourPet photos! Connect with them on Twitter by following the handle?@STAINMASTER.
So, pet owners, it?s time to #UnShameYourPet with this must-have carpet system. You?ll love it as much as we do!
Don?t forget to share stories about the messes your pets cause by dropping a comment below!and share it with us on Facebook, Twitter or Instagram and use the hashtag #UnShameYourPet when you do!