If you live in an area that experiences snow and ice, you already know how important it s to be extra cautious when driving on the road.? Accidents can happen for a number of reason and sometimes they are unpredictable. Driving in winter conditions can be hazardous if you are not careful.? For your safety and others on the road, drive with caution so that you can navigate the snowy and wet road conditions.
When conditions are bad and you don't have to be out on the road, staying home is your best recourse, however, some situations require that you leave house.? In this case, having a reliable vehicle will make your commute a little bit safer.? If you must go out, keep on top of the weather conditions this winter with these simple but effective tips.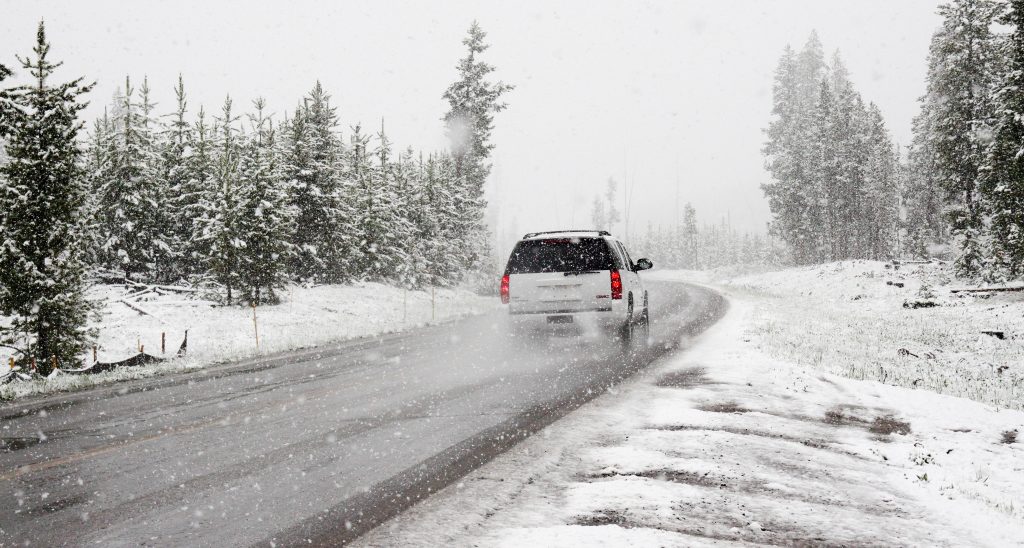 Ways to Stay Safe on the Road this Winter
Drive at slower than normal speeds when driving in snow and ice weather conditions. Decreasing the speed will reduce the chances of a spin out. It will also give you time to stop and lower the risk of an accident.? The goal is to get to your destination and safe and sound– so play it safe this winter and don't endanger yourself or other drivers on the road.
If you live in an area with tough winter weather, it is best to install snow tires. Snow tires have deep treads and they provide adequate traction on the road. This will improve your ability to drive in the snow.
Go Easy on Gas and Brakes Pedal
One of the biggest concerns of driving in winter is skidding. The risk of skidding out is high and this can put other drivers at risk too. Go easy on the gas and brakes pedal to avoid skidding.?If you want to speed up, you should do it at a slow pace. Avoid situations where you have to slam the brakes suddenly. Ensure plenty of space between your vehicle and the car in front of you.
Maintain Windshield Washer System
Visibility is often a big concern when it snows in winter. Keep the windshield washer system well maintained. Clean the inside of the windows and replace windshield wiper blades if necessary. This will help improve visibility.
Bonus Tips and Reminders
?Stay sober
?Stay off your phone
?Avoid distractions, such as eating behind the wheel , grooming yourself and reaching for objects out of your reach.
Don't get behind the wheel if it is not necessary to drive in tough winter weather conditions.? Be extra cautious when driving in snow and ice covered roads.? This will help you stay safe on the road this winter.
It is our hope that by following these tips, you will be a bit safer on the roads this winter.? However, if you should find yourself involved in an accident, don't worry.? Give Grogan's Towne service center a call and they'll have you back on the road in no time.